Hello everyone!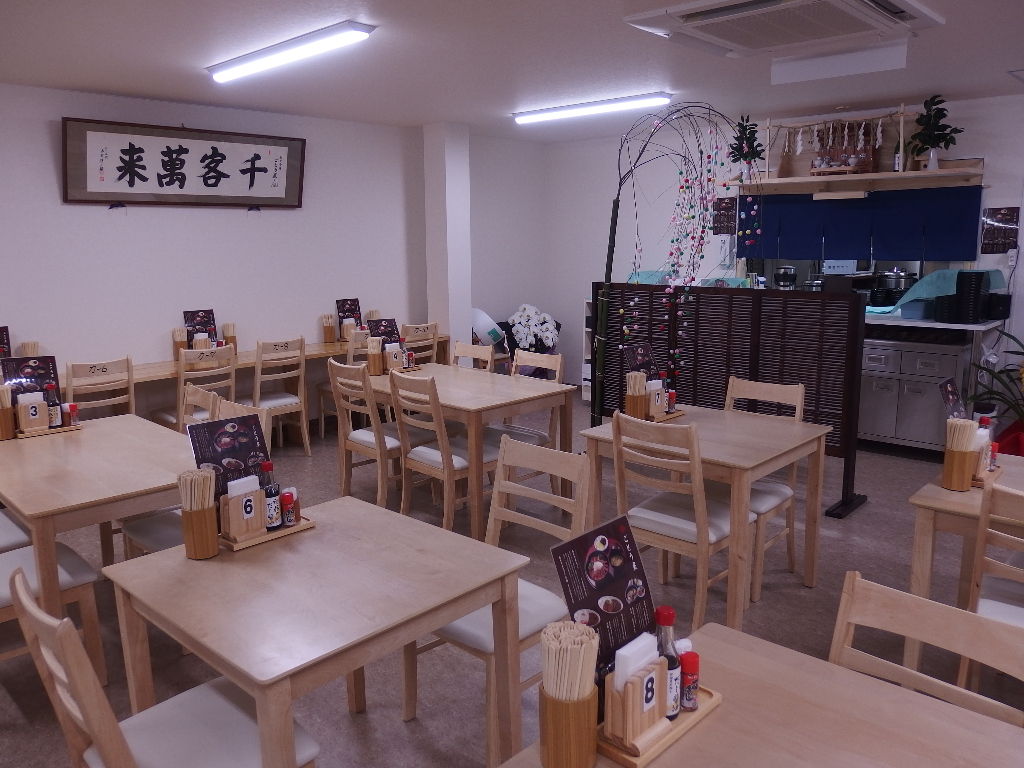 Today, I had the chance to eat some Akaushi beef in an all new restaurant in Aso. Gotouya opened recently near Aso Shrine on a road perpendicular to the shopping street. There you can eat one of the most popular specialty of Aso called Akaushi-don.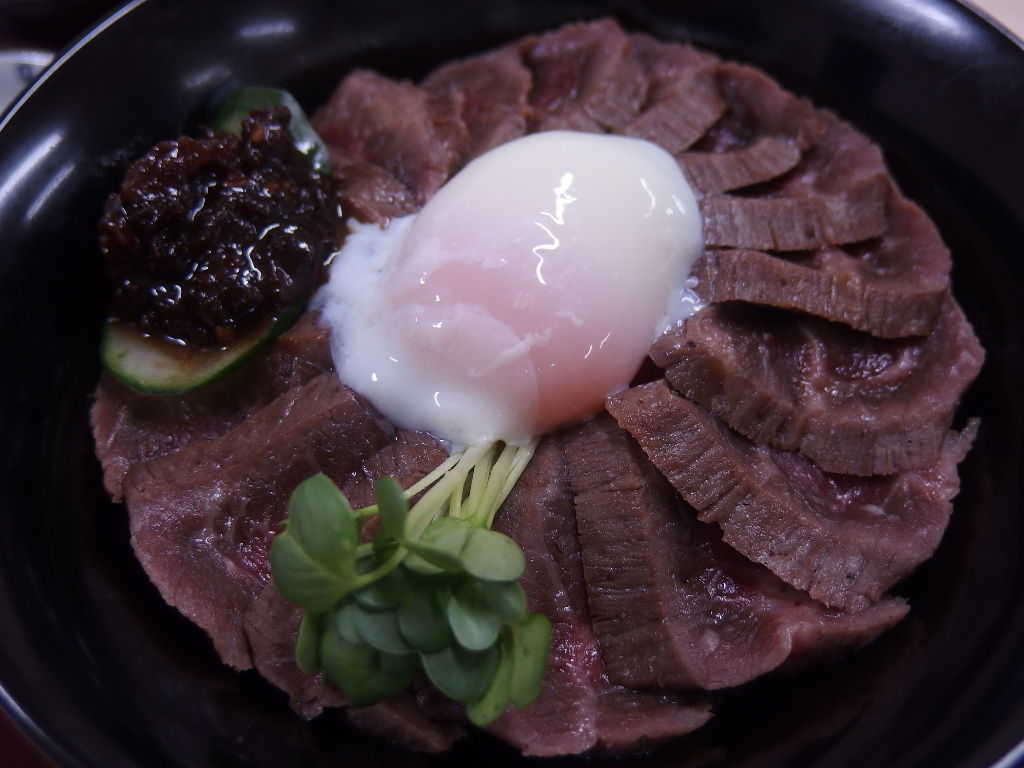 Akaushi-don is a bowl of rice covered with thin slices of Akaushi beef. A half cooked egg and some miso are also on the top. I took the Akaushi-don set (2000 yen) so my akaushi-don came also with two kinds of pickles and a miso soup. And yes it is as delicious as it looks on the pictures! The miso (which is Akaushi miso) went very well with the meat and the egg mixed very well with the rice. The meat itself was very good as expected!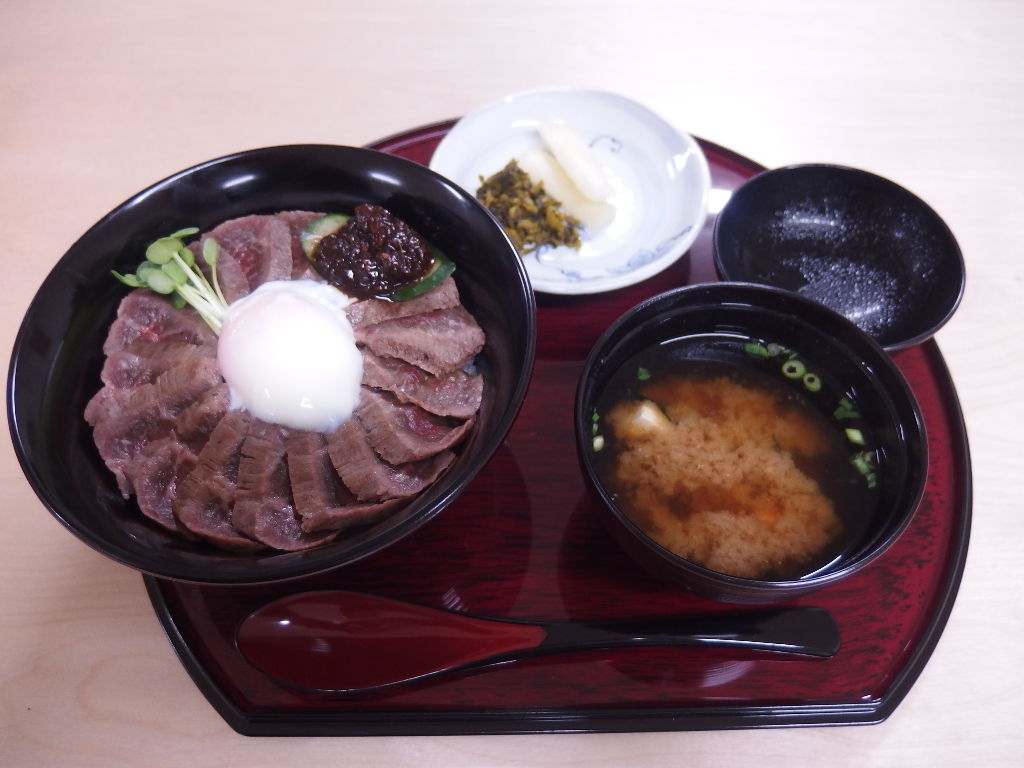 As I wrote in a recent article, there are many places where to eat Akaushi beef meat around Aso Shrine. At Gotou-ya you can try it in a donburi (bowl of rice), with curry, or in a soup with udon or soba noodles. If you come to visit Aso Shrine do not forget to try these popular dishes made with Akaushi beef!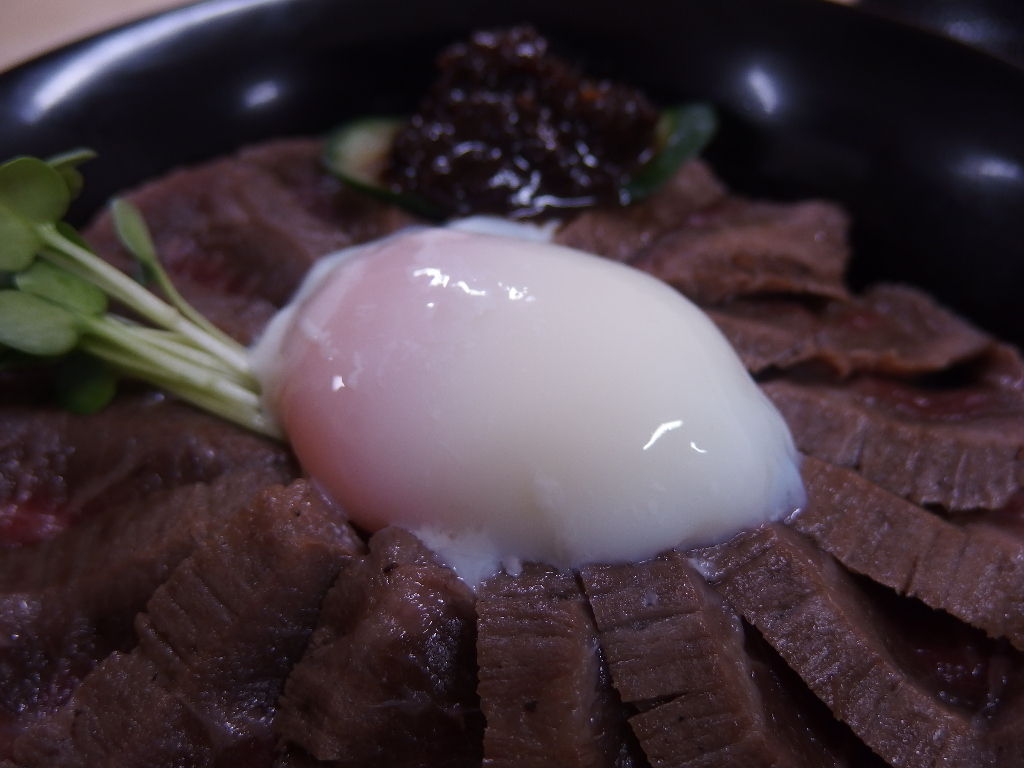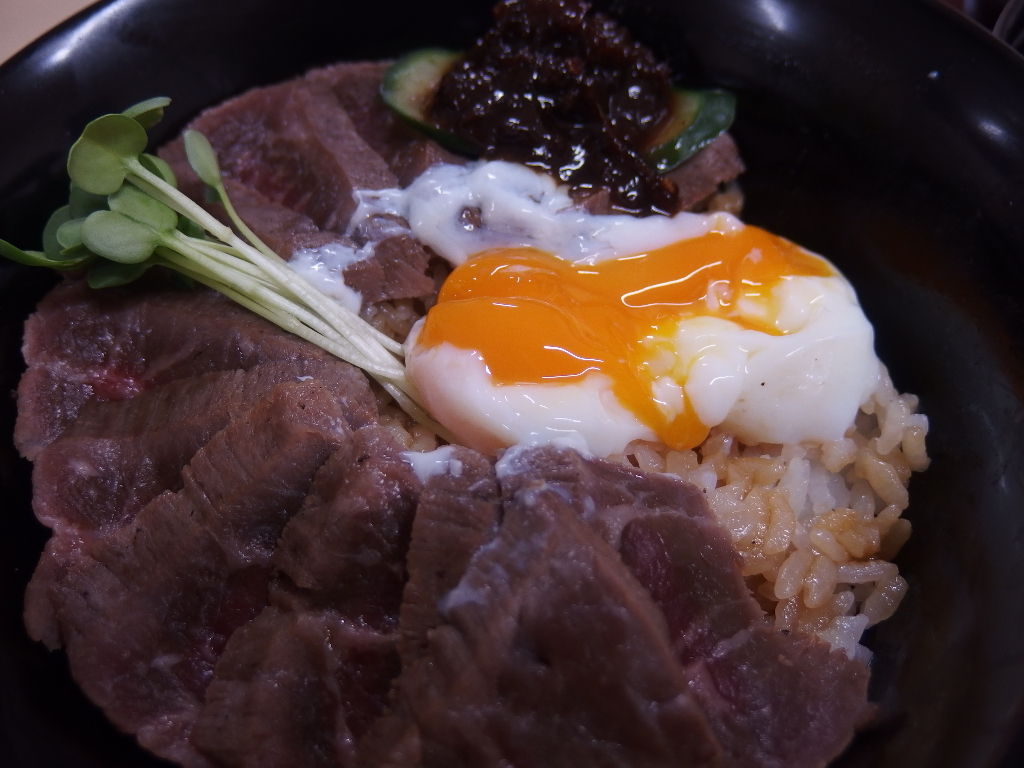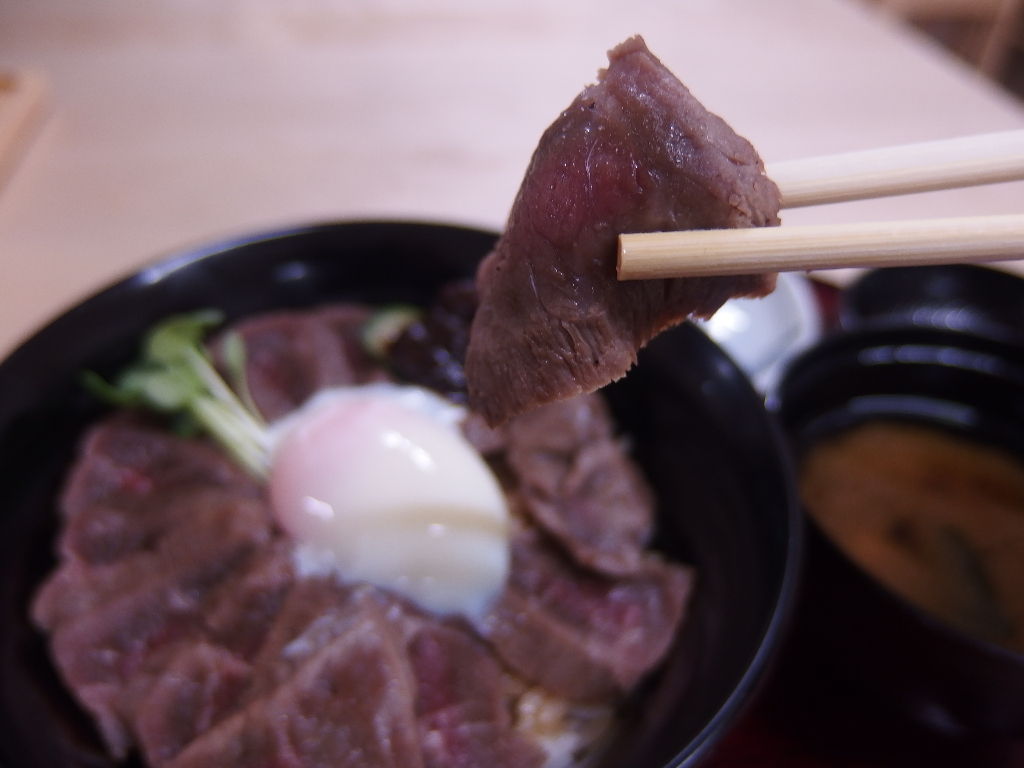 Franck
タグ :