Bonjour à tous !
Hello everyone !
Je vous ai déjà parlé du sanctuaire d'Aso dans un précédent post et aujourd'hui je me suis dit que ce serait peut être une bonne idée de vous parler du Mizuki meguri.
I already told you about Aso shrine in a previous post and i thought that it would be
interesting to introduce you to Mizuki meguri.
Tout d'abord Mizuki désigne des fontaines d'eau de source naturel (et potable). A l'origine il
s'agit d'eau de pluie qui s'infiltre profondément dans le sol puis qui est expulsé par la
pression.
First Mizuki is a natural spring drinking water fountain. This water is in fact rain water which
infiltrated deep into the ground and is reappearing at the surface under pressure.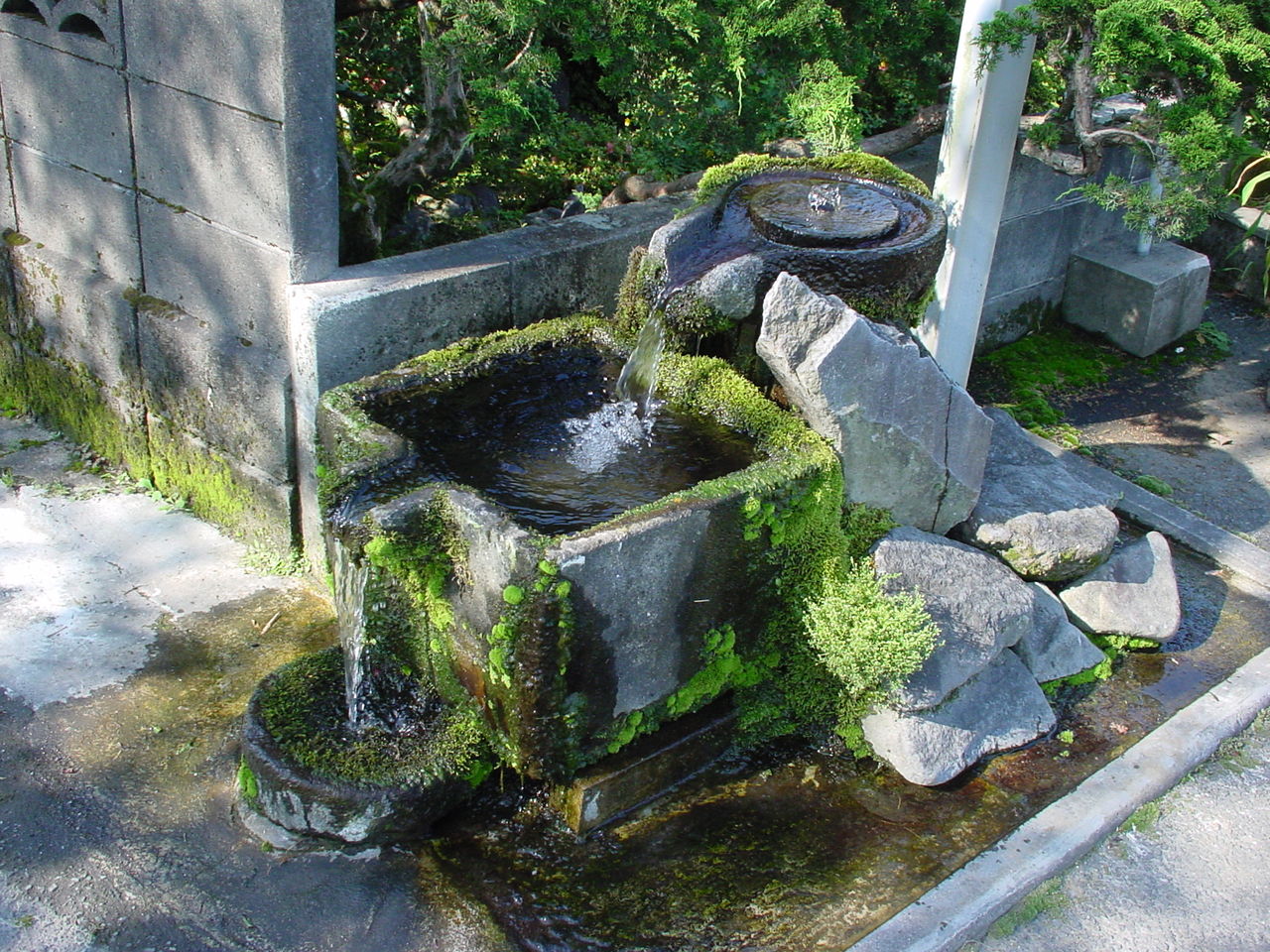 Il existe donc autour du sanctuaire d'Aso de nombreuses de ce sortes de fontaines où il est
tout à fait possible d'y boire et ce gratuitement. Cette eau est également réputée pour son
bon goût. Vous pouvez vous procurer ici même à Michi No Eki Aso une carte des alentours
du sanctuaire et qui présente 33 points d'eau (Il s'agit des points bleus sur la carte. Carte qui est d'ailleurs actuellement en cours de traduction).
You can find many of these fountains around Aso shrine and you can of course drink for
free. This water is known to be very tasty and wealthy. You can find at Michi No Eki Aso, a
map which indicates 33 of these water sources (The blue points on the following map. Note
that this map is actually under translation).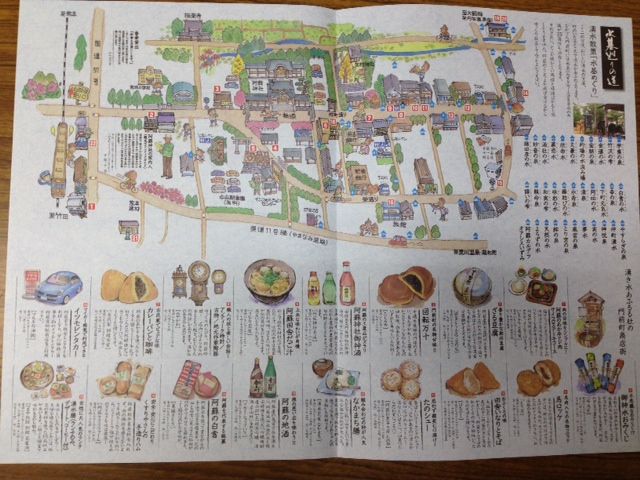 Il vous est donc possible de faire une ballade autour du sanctuaire pour profiter de tout ces points d'eau, mais aussi d'en profiter pour faire un tour dans les nombreuses boutiques se
trouvant sur le chemin.
So if you intend to visit Aso shrine why not take a walk and enjoy all these water fountains.
You can at the same time look at the many stores you will find on the way.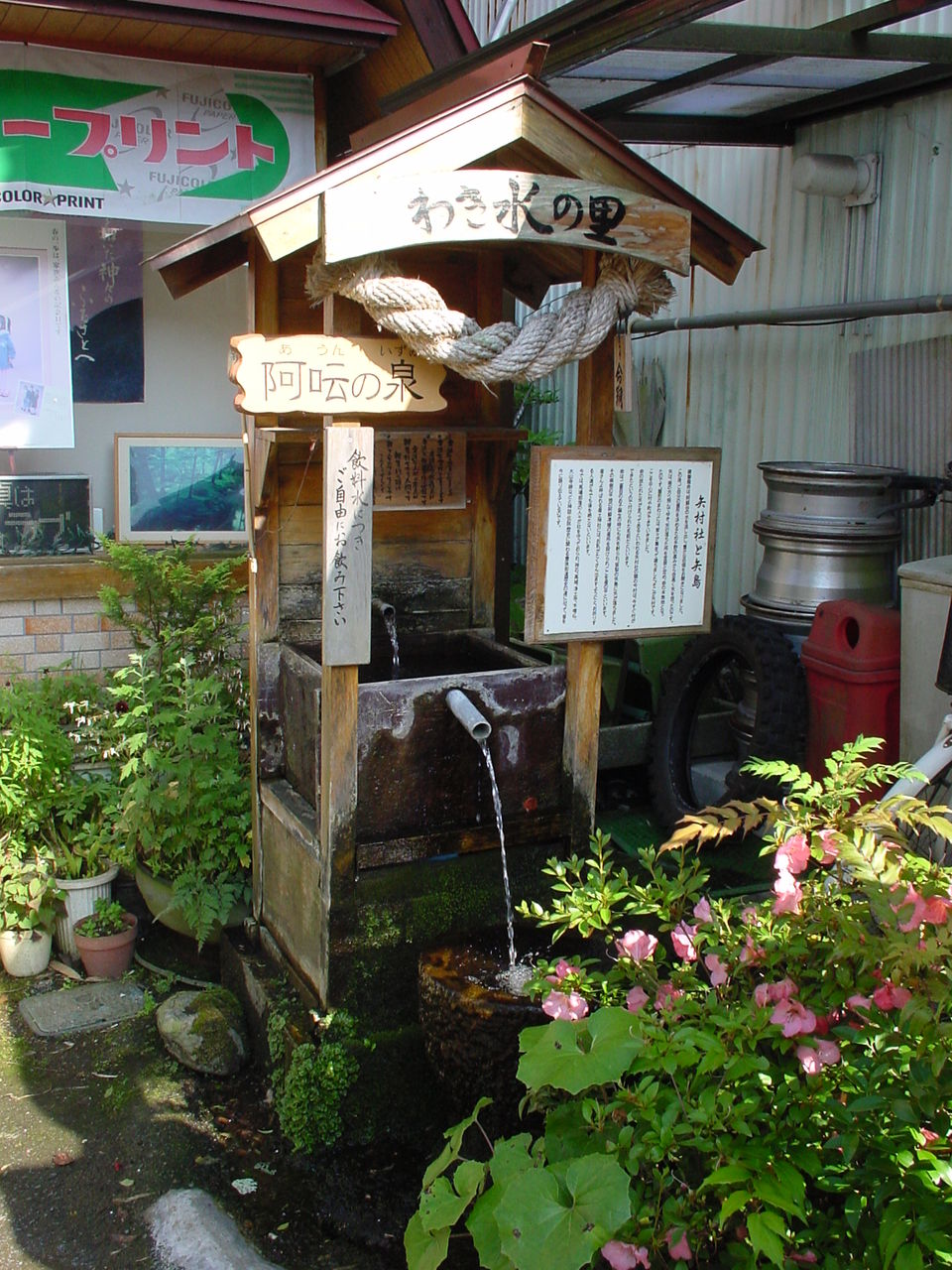 タグ :