Hello everyone !
Bonjour
à tous !
Yesterday i was in Kumamoto city promoting Aso city on behalf of Michi No Eki Aso. I made a
presentation about my experience as a part of the staff at the information desk in front of
about 30
volunteer guide of Kumamoto city.
J'
étais hier dans la ville de Kumamoto afin de promouvoir la région d'aso pour le compte de
Michi No Eki Aso. J'ai d'ailleurs à cette occasion fait un exposé sur mon expèrience en tant
que membre du staff devant une trentaine de guides volontaires de la ville de Kumamoto.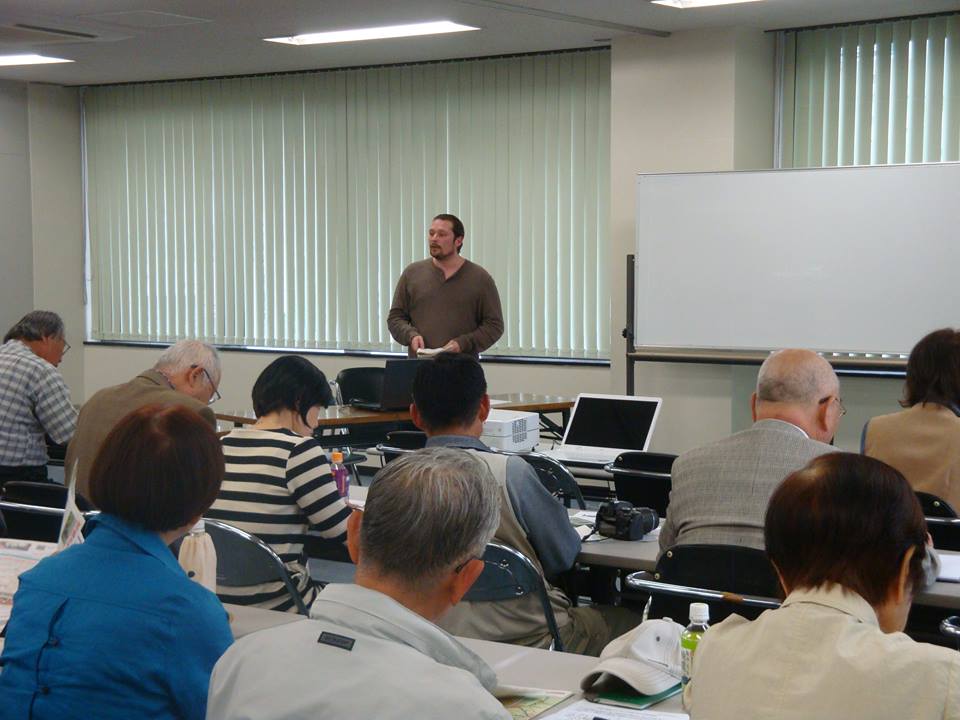 I wasn't the only one who made a presentation and the event began with Yagi San of the Kumamoto
international center who explained the situation of foreign tourism in the prefecture. The fact is
that the number of foreigner who comes for tourism is increasing a lot in these last years. It
seems also that a lot of them are coming to Aso because they want to enjoy the beautiful
sceneries the area has to offer.
Je n'
étais pas le seul à faire une présentation et la journée débuta avec Yagi San du centre
international de Kumamoto qui nous exposa la situation du tourisme étranger dans la préfecture.
Le fait est que le nombre de touristes ne cessa d'augmenter ces dernières années et il semble
qu'un grand nombre d'entre eux viennent dans la région d'aso pour profiter de ses nombreux
paysages naturels.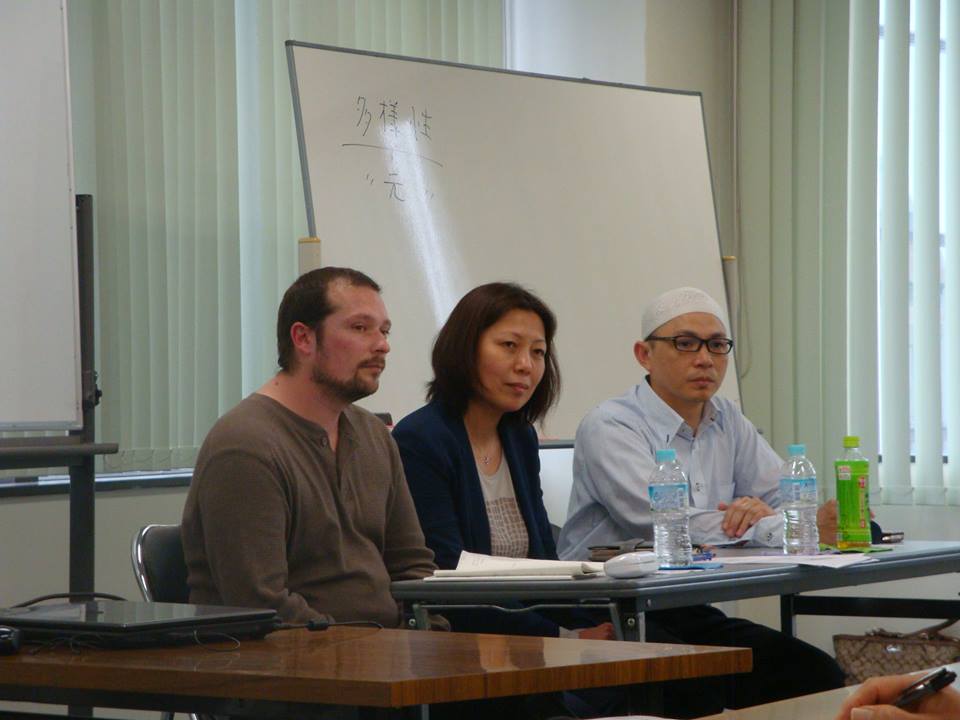 The two others participants who you can see on the picture above, respectively made a
presentation about the growing number of chinese tourists in Kumamoto
prefecture and about
Muslim
culture.
I
myself spoke about
all that the
foreign tourists told me about their trip in
Japan.
It was very informative and interesting and i am really thankful to have been a part of this.
Les deux autres intervenants ont pour leur part abord
é
le sujet des touristes chinois et de la
culture musulmane. J'ai de mon cot
é fait part de mes divers entretiens que j'ai pu avoir avec de
nombreux touristes sur leur séjour au Japon.
タグ :