Hello !
Bonjour !
Today I will tell you about Yosakoi. Yosakoi is a popular dance in Japan that combines tradition and modernity. It's quiet hard to explain but I think it is a nice mix that allows people from all ages to enjoy it and even practice it. Today in Aso there was a Yosakoi festival with representation all day long in five different places in the city. And this morning it was possible to enjoy this dance just in front of the station. I was able to take some pictures and even a video as you can see!
Aujourd'hui je vais vous parler de Yosakoi. Yosakoi est une dance populaire au Japon qui combine tradition et modernité. C'est assez difficile à expliquer mais je pense qu'il s'agit d'un bon mix permettant quelque soit son age d'apprécier la danse et même de la pratiquer. Aujourd'hui à Aso se tenait le festival Yosakoi et des représentations avaient lieues dans cinq endroits différents à travers la ville tout au long de la journée. Et ce matin il y avait un représentation juste en face de la gare. J'ai donc pu prendre quelques photos ainsi qu'une vidéo!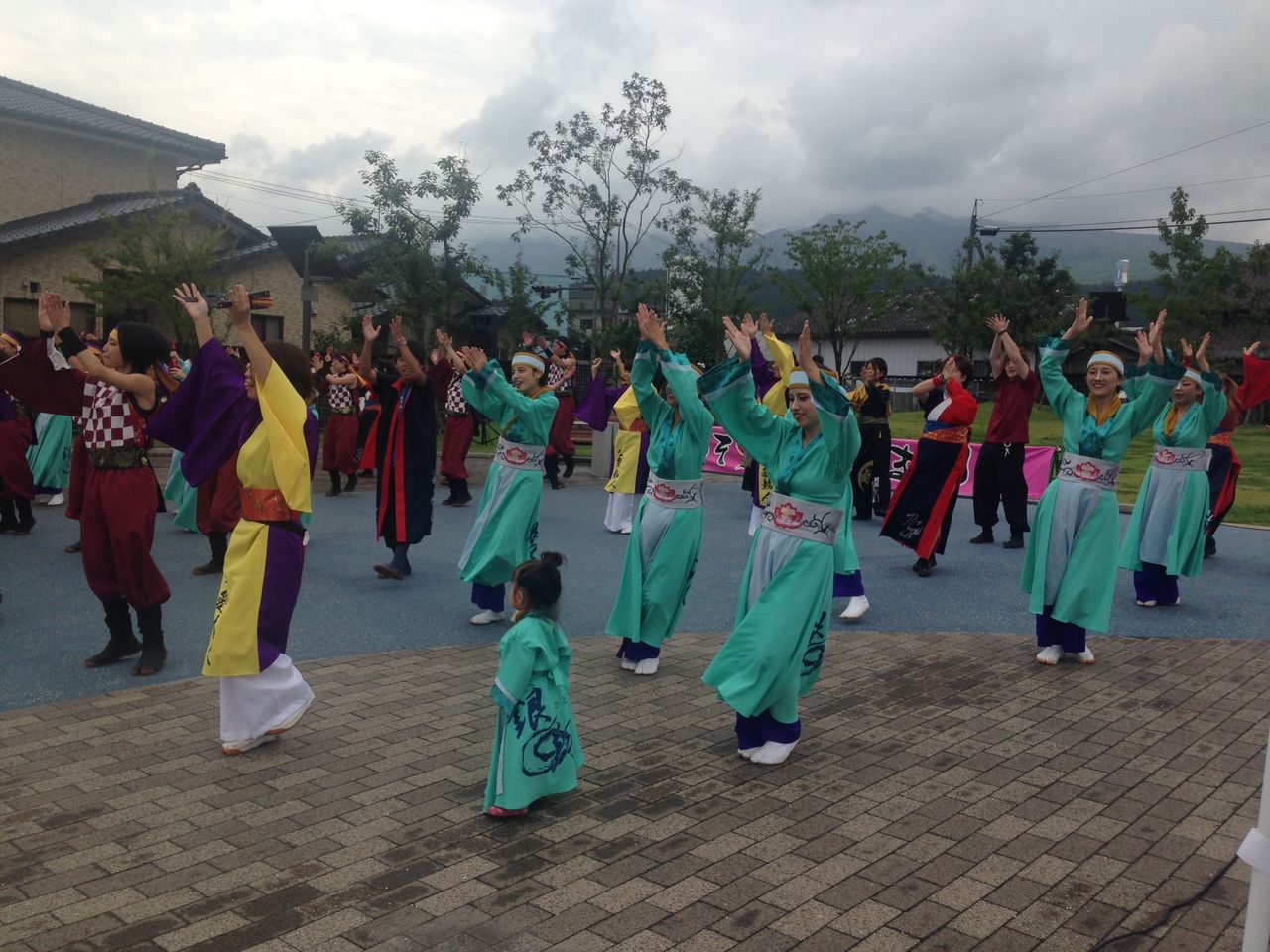 While I was looking on the internet to know more about Yosakoi I found out that there is a Yosakoi band in France! And this band is in my hometown, Bordeaux. Funny thing is that I have to live in Japan to know what happened in the place I lived so many years cause this group was already there when I was in France.
Alors que je faisais des recherches sur internet pour en savoir plus sur la danse Yosakoi, j'ai appris qu'il y a un groupe qui pratique le Yosakoi en France! Et de plus à Bordeaux, ma région d'origine. C'est tout même marrant de voir que j'en apprends sur ma ville d'origine tout en étant au Japon alors que ce groupe existait quand je vivais encore sur Bordeaux.
タグ :