Hello everyone !
Bonjour à tous !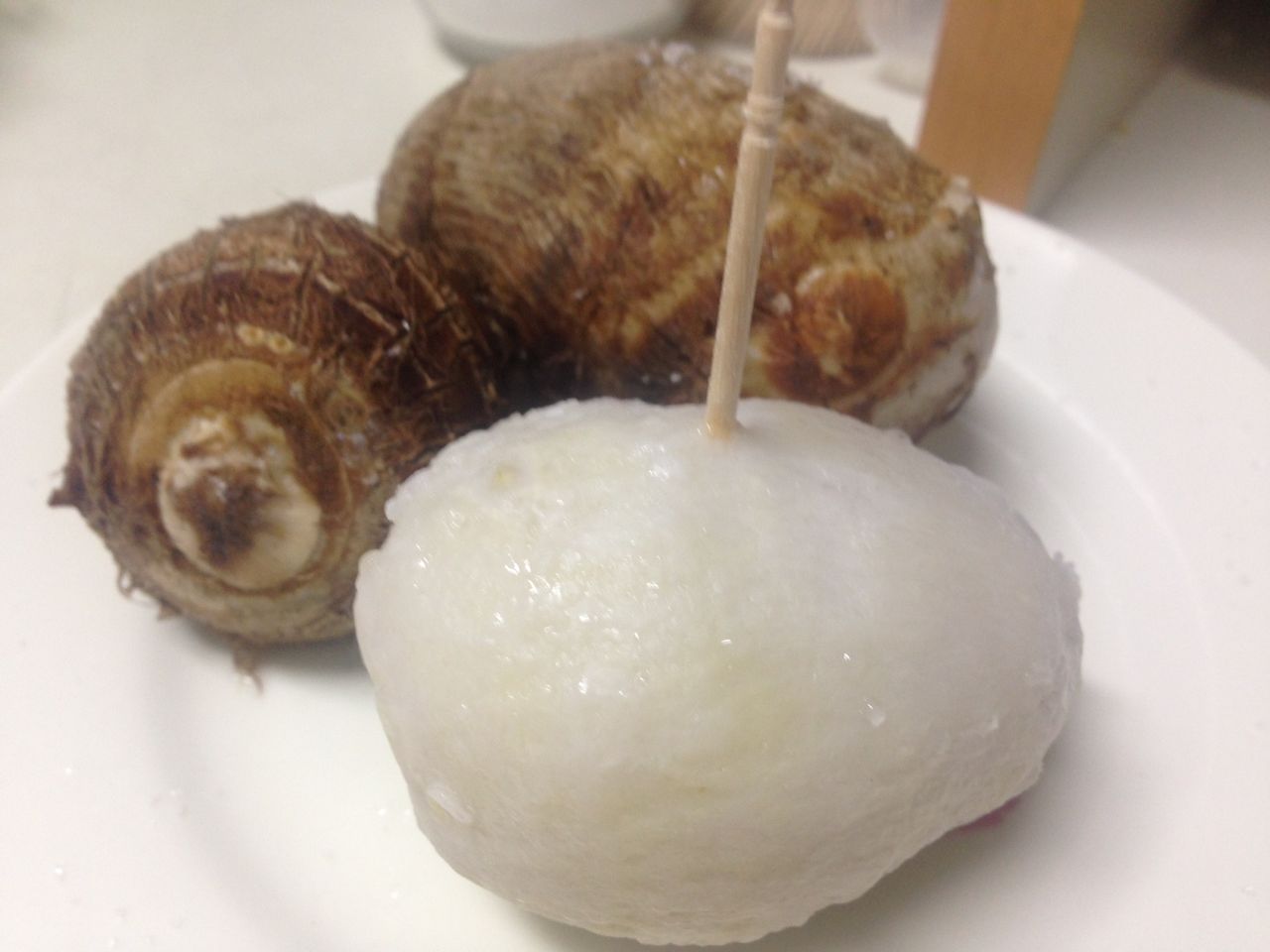 Today a completely different topic cause I will introduce you to Sato Imo. As you can see on the pictures it looks like a potato and I have to say that even the taste is close to the taste of a potato even if it's also quite different. There is a lot of ways to eat Sato imo but the ones I tasted were just boiled and then some salt was added. And it's really good !
Aujourd'hui je passe sur un sujet totalement différent puisque je vais vous parlé de Sato Imo. Comme vous pouvez le voir sur les photos, ça ressemble à une pomme de terre et je dois dire que même le goût, bien que différent est tout de même proche de celui d'une pomme de terre. Il y a de nombreuses façons de de manger des Sato Imo mais celles que j'ai eu l'occasion de manger était bouillies et il ne restait plus qu'à ajouter un peu de sel. Et c'est vraiment très bon.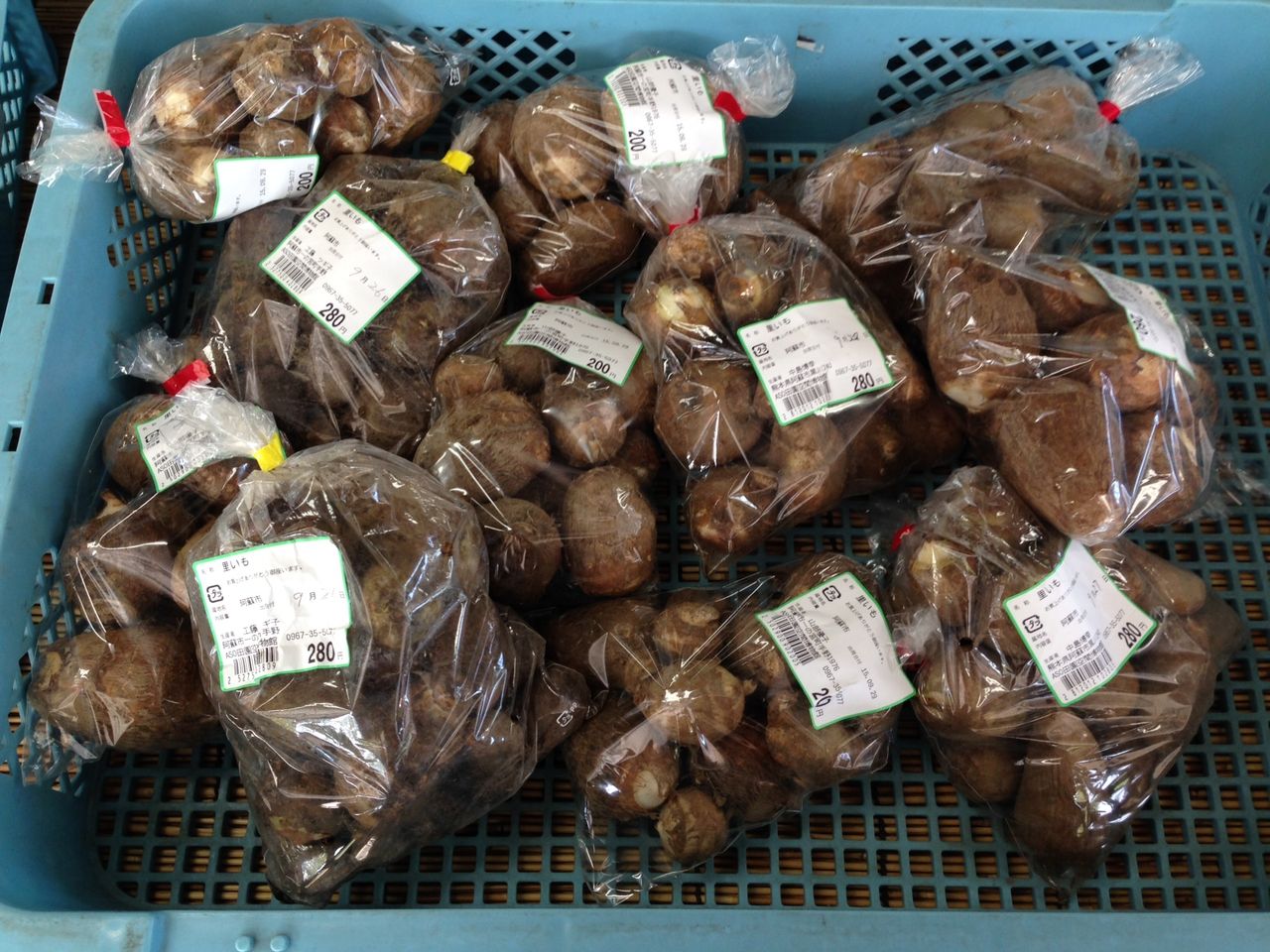 But that' not all cause I had also the chance to eat some Yama Imo. As you can see the names are similar but the taste is really different than the one of a potato. You can eat it uncooked like that or grated. It is really difficult to describe so if you have the chance to taste it don't hesitate. It's special but very good.
Mais ce n'est pas tout car j'ai également pu manger du Yama Imo. Le nom est quelque peu similaire mais le goût lui est totalement différent. Vous pouvez en manger tel quel sans le cuire ou alors rapé. C'est très diificile à décrire donc si vous avez l'opportunité d'en goûter n'hésitez pas. C'est spécial mais très bon.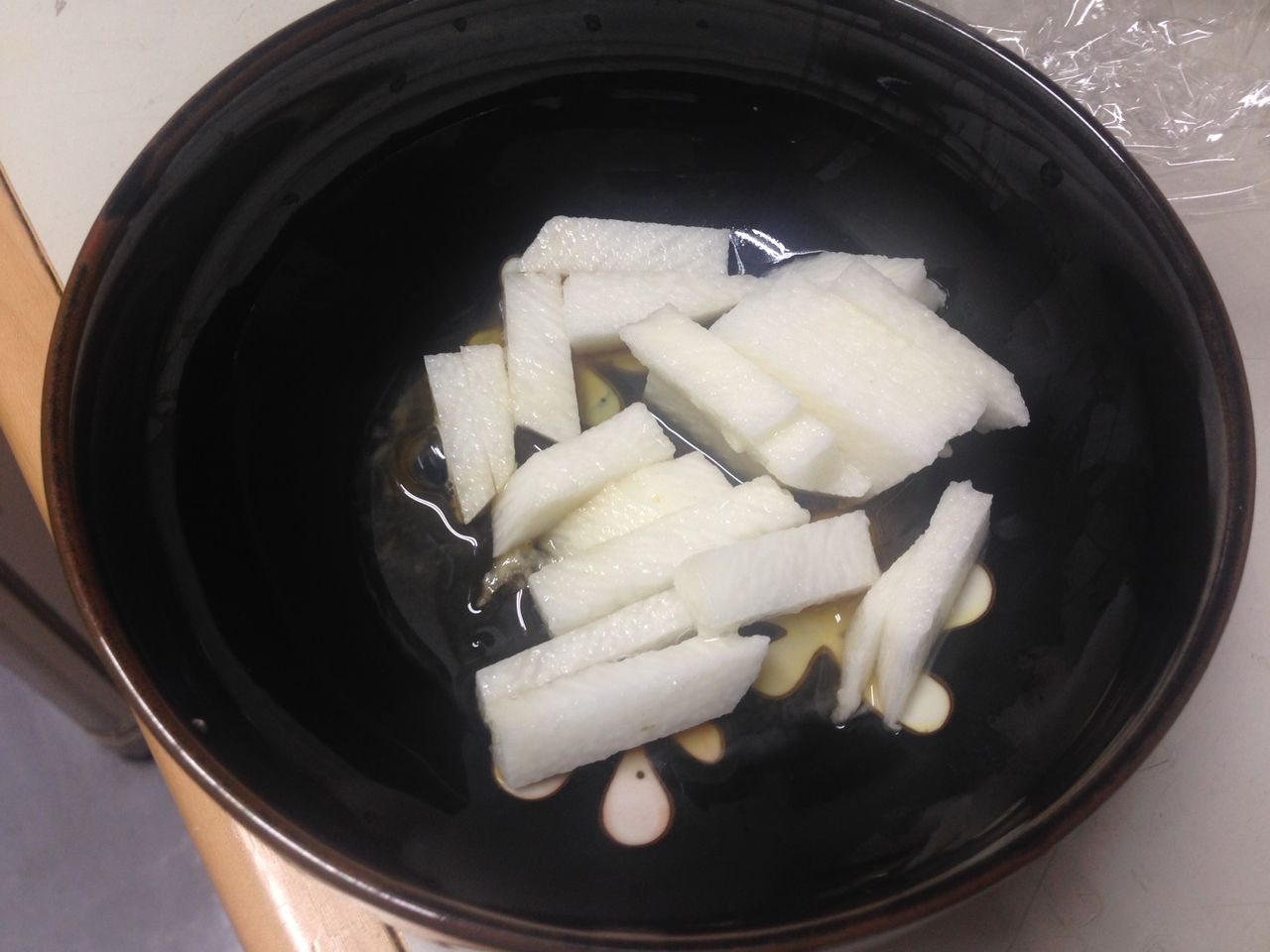 タグ :