Hello everyone !
Bonjour à tous !
I already told you about it in a previous post but starting this Sunday you'll be able not just to buy but also to use Yugomori fest tickets. If you are the kind of people who wants to experience as much onsen as possible or if you just enjoy hot springs in the winter (who doesn't ?) you may be interested by this promotion. For 1500 yen you get five entries in one or several onsen among the ones that figure on the list. And it is a long list that includes many hot springs in the area. You'll have access to onsen in Aso city of course but also around Aso city in Minami Aso, Oguni, Taketa, Takachiho, even in the famous Kurokawa onsen and so on. For Aso city you'll have the choice between more than a dozen places. Some of these places like the Aso plaza hotel are usually reserved to the clients who also spend the night in the establishment but with the Yugomori fest tickets you'll be able to enjoy the onsen even if you have other plans for the night.
One of the establishment we often recommend to the tourists is the Yumeoisou. They have open air baths with a view on mount Aso and they also propose a all you can eat menu.
Je vous en ai déjà parlé dans un post précédent mais à partir de demain il vous sera possible non seulement de vous procurer mais aussi d'utiliser vos tickets de la Yugomori fest. Si vous êtes du genre à vouloir essayer le plus de onsen possible ou même si vous voulez juste profiter de sources chaudes pour l'hiver vous risquez d'être intéressé par cette promotion. Pour 1500 yen vous avez 5 entrées dans un ou plusieurs onsen participants à l'opération. La liste est d'ailleurs longue et inclut de nombreux établissements de la région que ce soit dans la ville d'Aso elle même ou à Minami Aso, Oguni Taketa... En ce qui concerne la ville d'Aso vous aurez le choix entre un douzaine d'établissements dans le quartier de Uchinomaki. Certains sont d'ailleurs habituellement réservé aux clients qui passent également la nuit dans le ryokan mais avec ces tickets vous aurez accés aux onsen et ce même si vous avez d'autres plans pour la nuit.
Un des établissements que nous recommendons souvent aux touristes est le Yumeoisou. Ils ont des bains en plein air avec vue sur le mont Aso et il vous est aussi possible d'y manger façon buffet.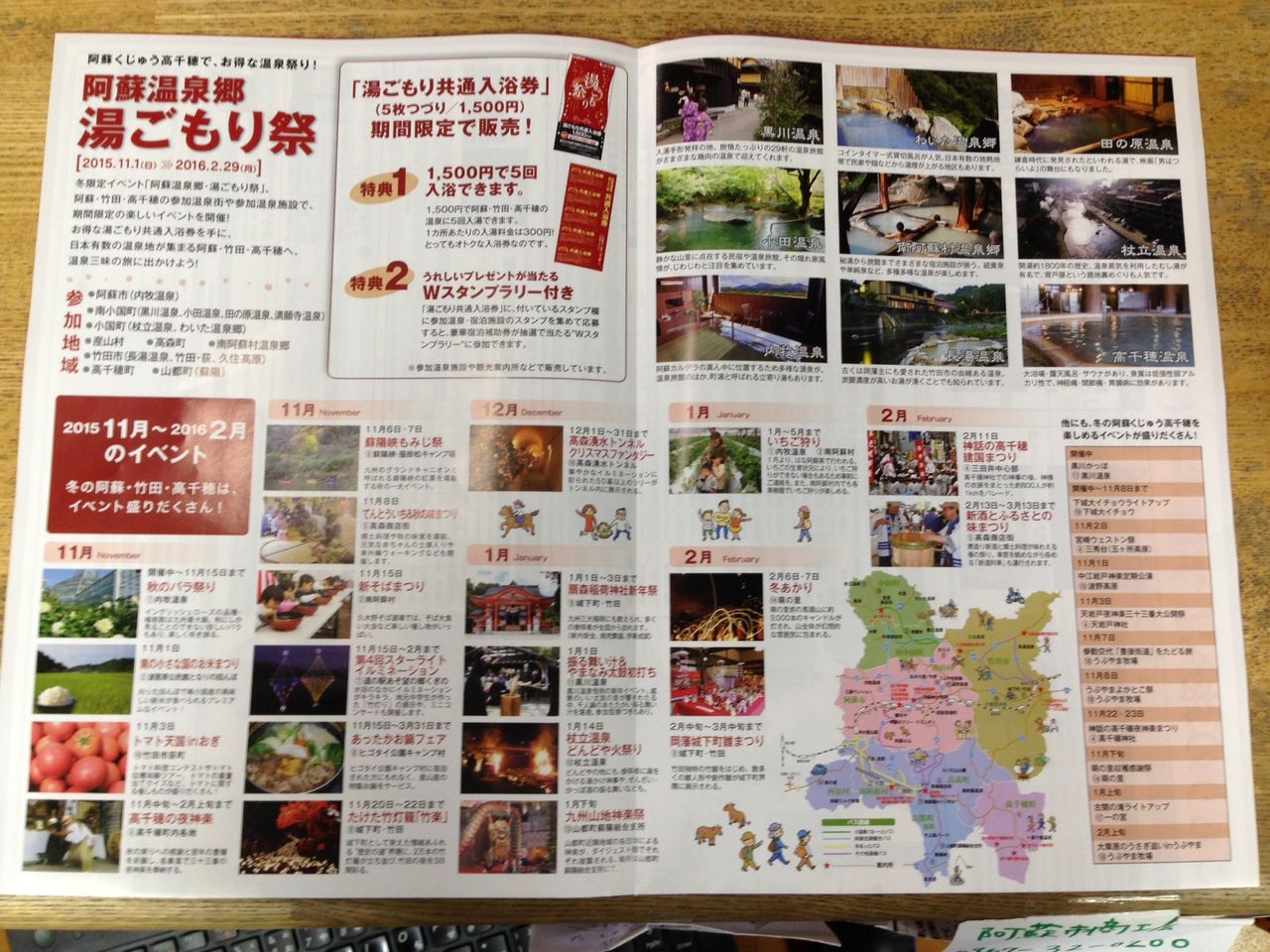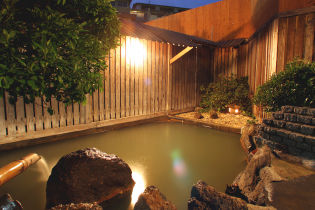 Onsen at Yumeoisou
タグ :