Hello everyone !
Bonjour à tous !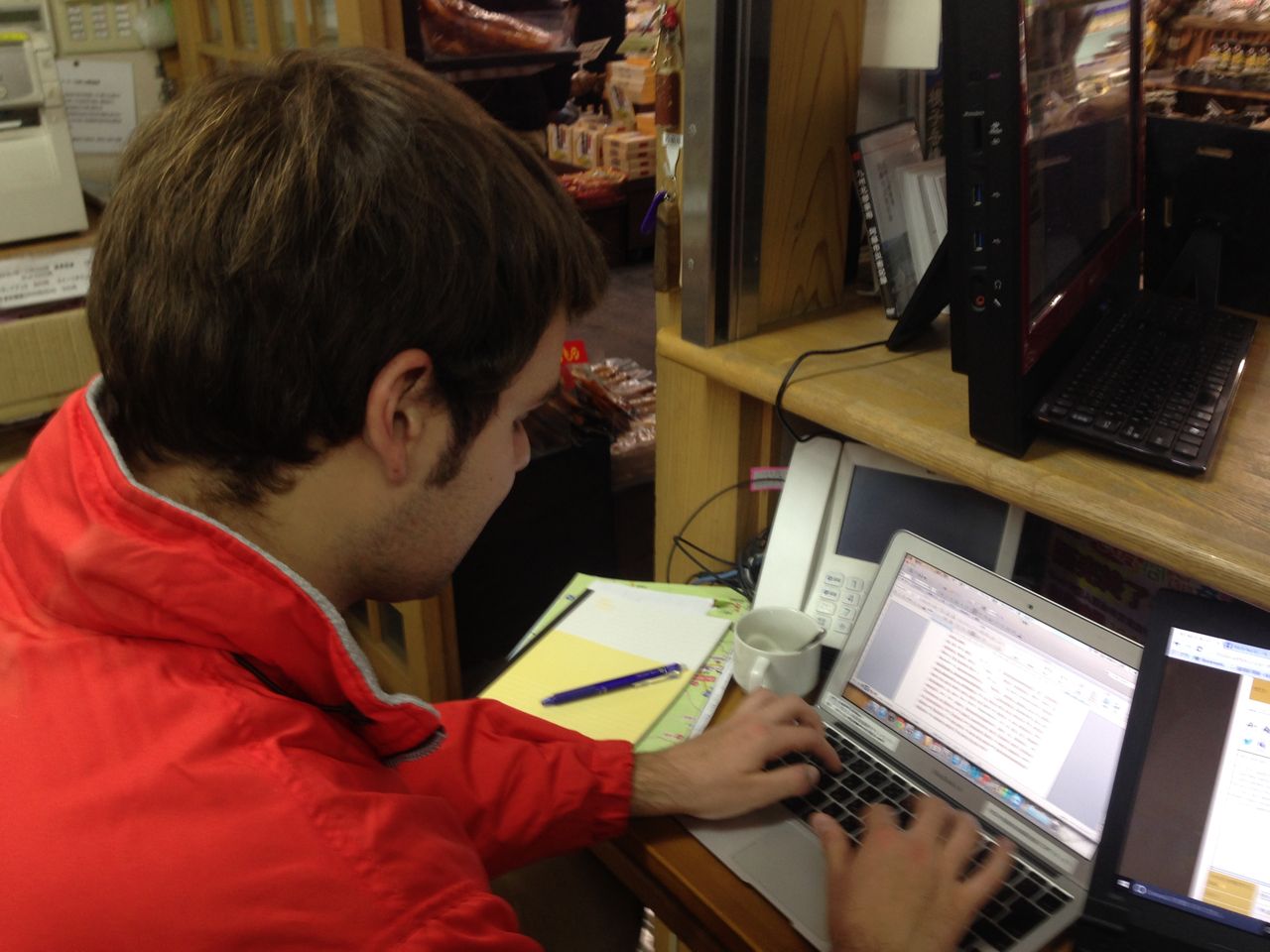 As I told you last week Marco joined our team at Michi no Eki Aso. He is now learning as much as he can about Aso watching carefully every map we have and taking notes when we give some advice to tourists. He even started some German translation so you can expect to see some German map available here in the near future!
He also noticed that there is sausages made in Aso on sale here and that kind of sausages are German specialties. So he's also teaching us the different ways we can cook them or with what.
Anyway today he will write his first post on the new Michi no Eki German blog ! So please go and visit his blog even if you can't understand German because just like this blog or Rashed's blog he will also write in English.
Comme je vous le disais la semaine dernière Marco a rejoint l'équipe de Michi no Eki Aso. Il est en ce moment même en train d'étudier attentivement les cartes que nous avons à notre disposition. Il prend également des notes à chaque fois fois que nous renseignons un touriste. Il a aussi commencé à faire des traduction et vous pouvez donc vous attendre à trouver des cartes en allemand dans un futur proche!
Marco a remarqué que nous proposons à la vente des saucisses (made in Aso) qui sont une spécialité de son pays. Il nous a donc appris différentes façon de les cuisiner ou tout simplement avec quoi les manger.
Quoiqu'il en soit il inaugure aujourd'hui son tout nouveau blog en Allemand ! Allez le visiter et ce même si vous ne comprenez pas l'allemand car tout comme sur ce blog ou sur celui de Rashed il est aussi rédigé en anglais.
Here is the link!
タグ :