Hello everyone !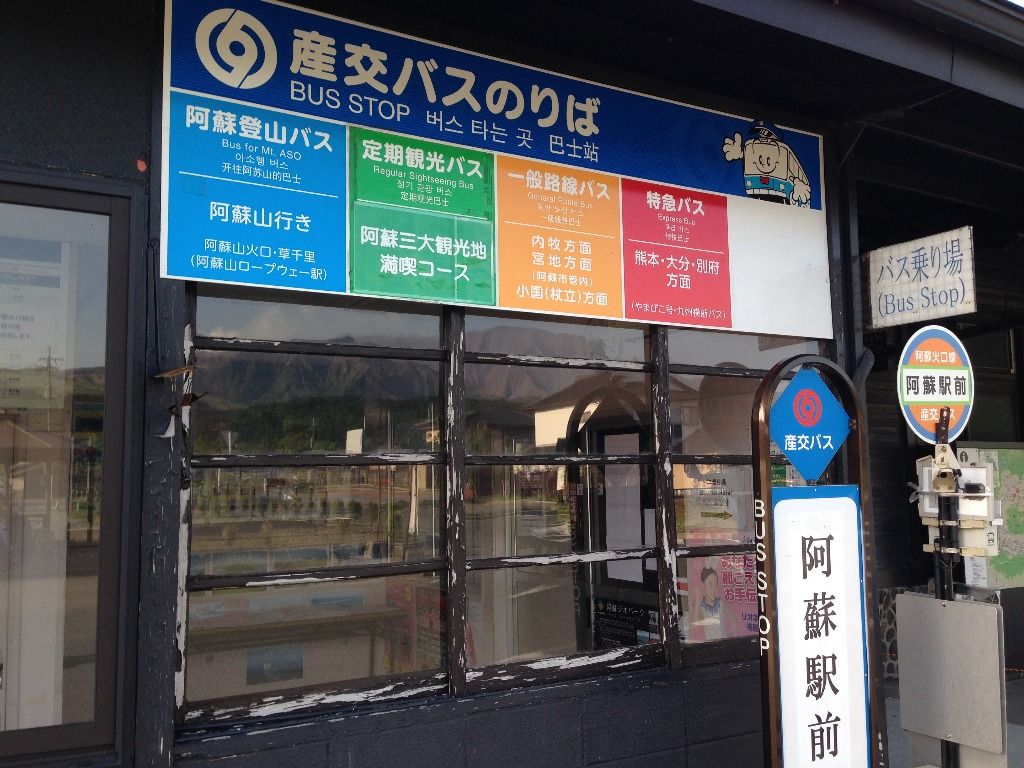 We're lucky to be able to enjoy a bright and sunny day for this second day of the Golden week. Today I will tell you how is it possible to come to Aso. The main tourism spots are still closed or inaccessible but if you plan to come in the area anyway it may be useful. Since there is no trains anymore (and it should stay like this for a while) there is only two options to get to Aso.
The first option and the easiest one is if you have a car. A part of the road 57 is still closed so you'll have to take the road 339 (the milk road) from Ōzu machi. This way you'll be able to get back on the 57 at Akamizu area. Then you just need to go straight to reach the part of Aso you want to go.
It is also possible to come to Aso by using public transportation. The Yamabiko line bus is now running from Kumamoto to Aso. But there is only three bus a day and it may take longer than what is announced on the schedule of the bus company. It is also possible to take a train to Higo Ōzu station and then take same bus. The bus schedule seems to be available only in Japanese so here is a quick English translation for the main stops if you need it.
Kumamoto station (bus stop number 3): 7:16 14:50 16:20
Higo Ōzu station (south exit 南口): 8:23 16:02 17:32
Aso station: 8:58 16:32 18:02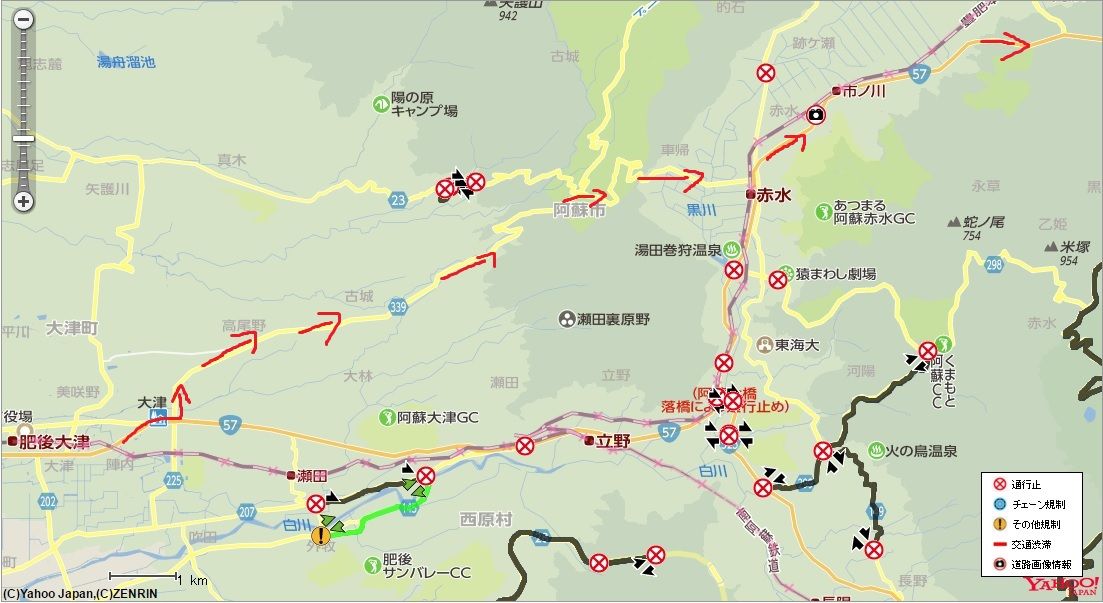 Bonjour à tous !
Nous avons la chance de pouvoir profiter d'une journée ensoleillée pour ce deuxième jour de la Golden week. Aujourd'hui je vais vous dire comment il est possible de venir à Aso. Les principaux lieux touristiques sont toujours fermés ou inaccessible mais si vous prévoyez tout de même de venir sur la région ce pourrait vous être utile. Comme il n'est plus possible de venir en train (et cela risque d'être ainsi pour encore un long moment) il vous reste deux options.
La première et la plus simple est de venir en voiture. Une portion de la route 57 est toujours fermée et il vous faudra donc prendre la route 339 (ou milk road) au niveau de la ville d'
Ōzu. Ce faisant il vous sera possible de revenir sur la route 57 au niveau du quartier Akamizu. Puis il vous suffira de continuer tout droit et de vous rendre ou vous le d
ésirez à Aso.
Il est aussi possible de venir en utilisant les transports publics. La ligne de bus est maintenant opérationnelle entre Kumamoto et Aso. Il n'y a actuellement que trois bus par jour et il est possible qu'il y ait des reatrds par rapport aux horaires disponibles sur le site internet de la compagnie de bus. Il est aussi possible de prendre le train jusqu'à la gare de Higo
Ōzu et de prendre ici le bus cit
é auparavant. Les horaires du bus ne semblent être disponible qu'en japonais et c'est pourquoi je vous propose une traduction avec les arrêts principaux aus cas où vous en auriez besoin.
Gare de Kumamoto (arrêt numéro 3): 7:16 14:50 16:20
Gare de Higo Ōzu (sortie sud 南口): 8:23 16:02 17:32
Gare d'Aso: 8:58 16:32 18:02
タグ :