Hello everyone !
Bonjour !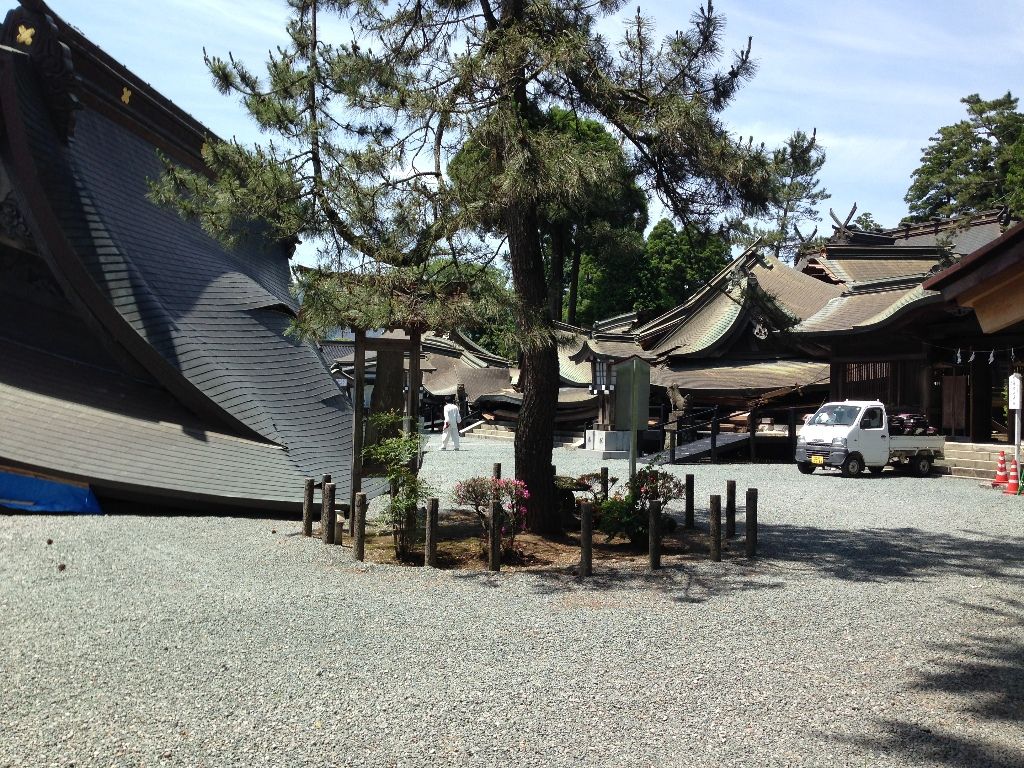 Today I finally was able to go to Aso Shrine for the first time after the earthquakes. I already saw some pictures before but to see with my own eyes the buildings that collapsed was kind of a shock. They installed a temporary offertory box so it is still possible to pray there. In fact while you're praying you have a view on the now collapsed Romon gate (designated as an important cultural property). Nevertheless the shrine is still active and if you go for a visit you'll still be able to get some Omikuji (fortunes written on a piece of paper) or different kind of Omamori (Japanese amulets). The shrine still plans to organize the Onda Festival in July (you can take a look at the picture bellow and/or visit this link to know a little more about it:
http://blogs.yahoo.co.jp/denku_franck2711/MYBLOG/yblog.html?m=lc&sv=Onda&sk=0
). Even if it was difficult to see the shrine in this state, I'm glad I went there and I can't wait to see it restored even if i'm aware that it will take many years. Until then it is still possible to enjoy spending some time in one of the numerous shops or restaurants around the shrine. They need your support today more than ever!
Aujourd'hui j'ai finalement pu me rendre au sanctuaire d'Aso pour la première fois depuis les tremblements de terre de la mi-avril. J'avais déjà vu des photo auparavant mais de voir de mes propres yeux les bâtiments effondrés fut vraiment un choc. Il est néanmoins toujours possible d'aller prier au sanctuaire oú un espace temporaire a été installé juste devant ce qui était la porte Romon (désigné comme propriété culturelle d'importance). Le sanctuaire d'Aso reste cependant toujours actif et si vous avez l'occasion de vous y rendre, vous pourrez toujours trouver des Omikuji (divinations sur feuille de papier) ou des Omamori (sorte d'amulettes de protection). Le festival Onda est maintenue pour juillet de cette année (voir la photo ci-dessous et/ou le lien suivant:
http://blogs.yahoo.co.jp/denku_franck2711/MYBLOG/yblog.html?m=lc&sv=Onda&sk=0
). M
ême si ce fut difficile pour moi de voir le sanctuaire d'Aso dans cet état, je suis content d'avoir pu m'y rendre et il me tarde de voir les travaux de restauration avancer (ce qui devrait prendre des années). Jusque làil est toujours possible de passer du bon temps dans l'un des nombreux restaurants ou magasins qui entourent le sanctuaire. Ils ont besoin de vous aujourd'hui plus que jamais!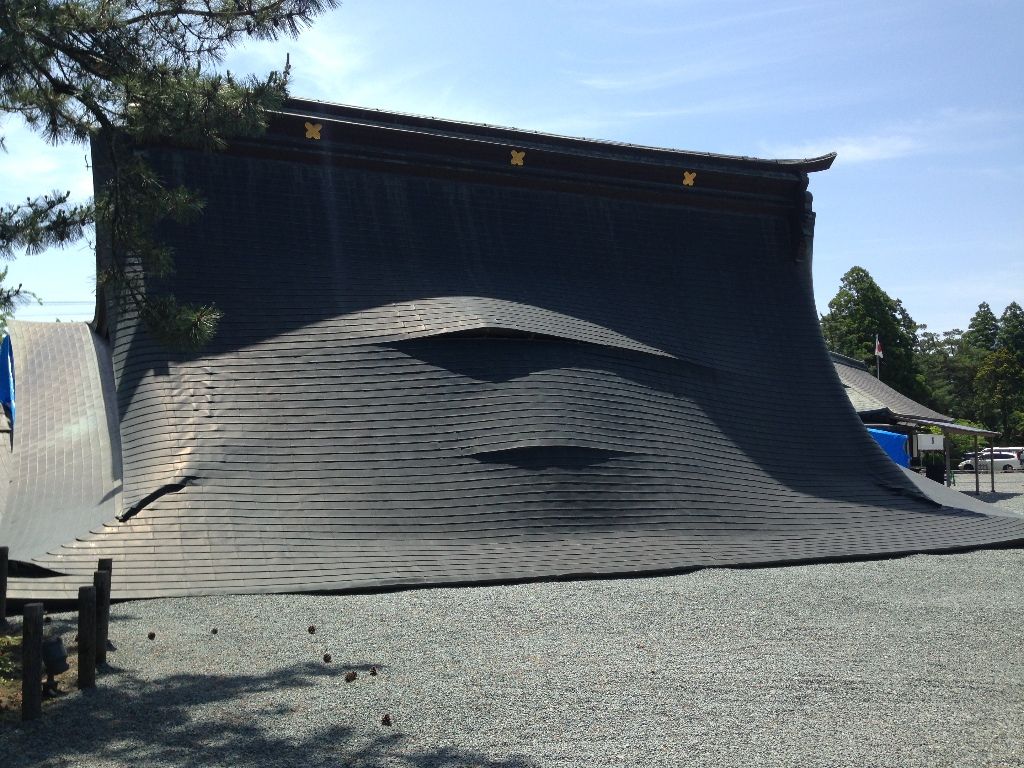 タグ :