Hello everyone!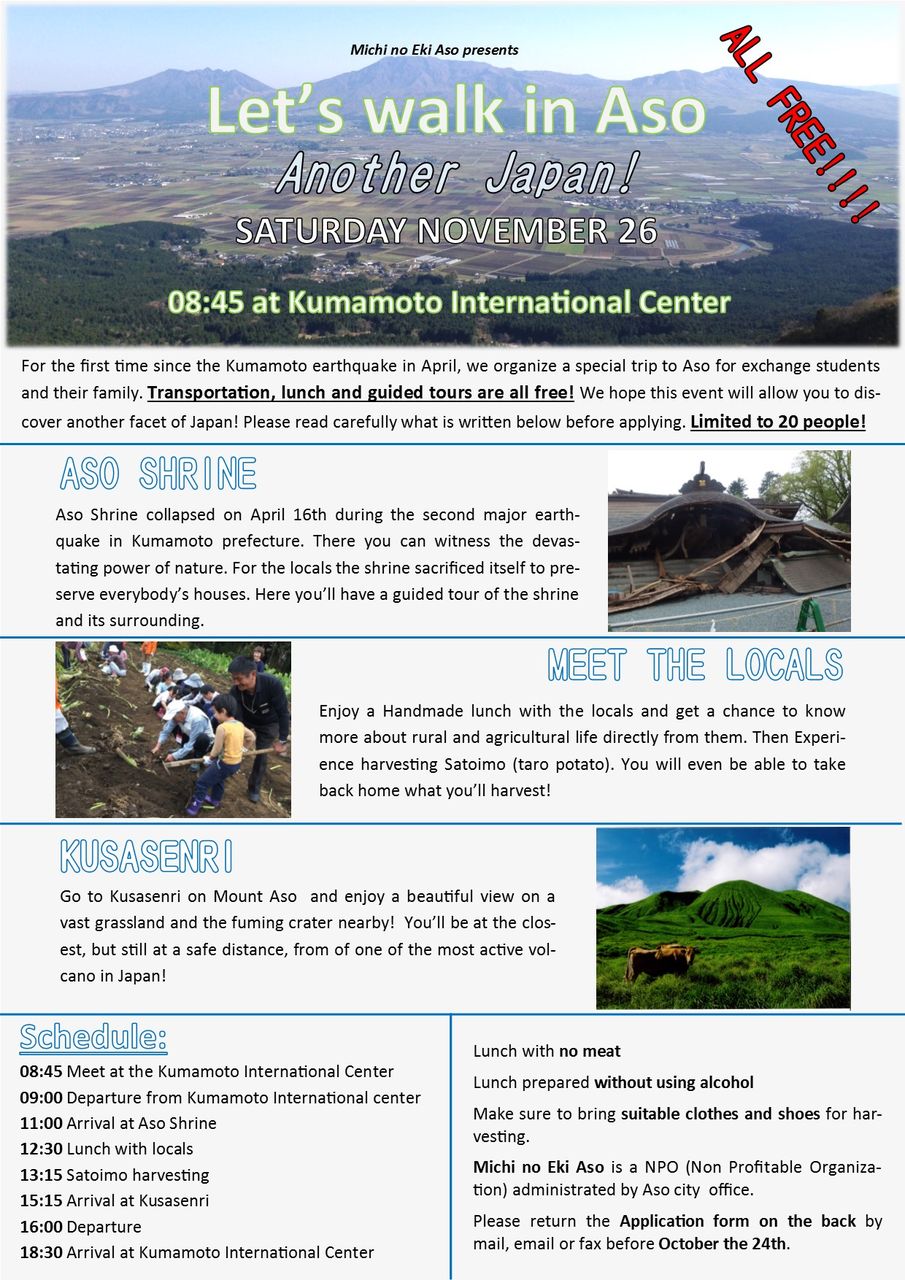 For the first time since the earthquakes Michi no Eki Aso is organizing a new event for exchange student living in Kumamoto. The purpose of this event is to make you discover or rediscover Aso and all the beauty this city has to offer.
The first stop of the day will be at the famous Aso Shrine which collapsed on April 16th. There two local guides will introduce you to the Shrine itself but also to the surroundings. And do not worry if you don't speak Japanese because I'll do my best to translate everything in English.
The second part of the day is a new activity in a Let's walk in Aso event. First you will have the occasion to eat a lunch made by locals (no meat or alcohol used) and we hope that this will be a good opportunity for everyone to communicate one way or another. Just after the same locals will guide you to a Satoimo (Taro) field were you will be able to harvest and even take some back home!
Just before going back to the Kumamoto International center we will make a last stop at Kusasenri where you will be able to enjoy a great scenery. This place is the closest one to the Nakadake crater, one of the most active volcano in Japan.
This event is entirely free of charge!! A bus will come to pick you up at the Kumamoto International center and will bring you back at the end of the day. If you're interested please send us the application form available on our website via the following links:
タグ :