Hello everyone !
Bonjour !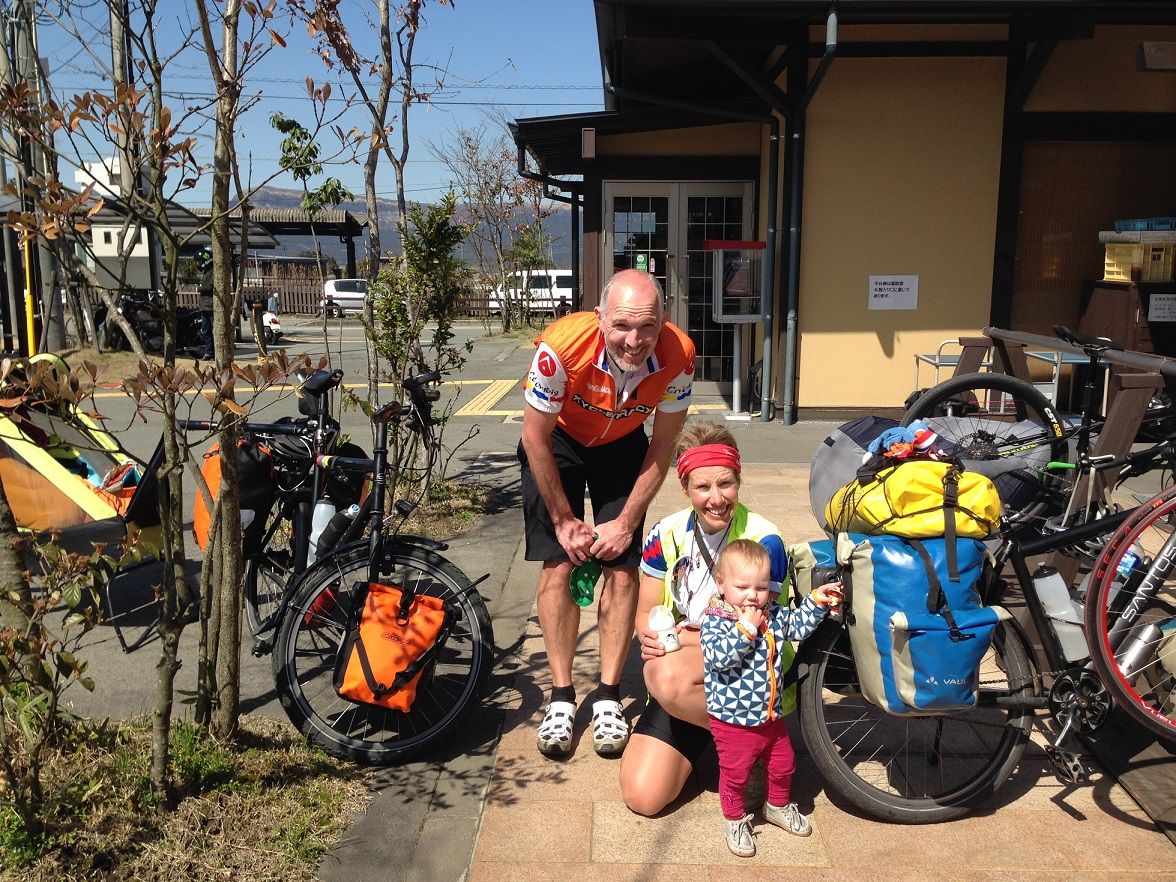 Today I will introduce you to a good way to discover Aso city. By bicycle! Less lately because of the cold, but from times to times some foreign tourists who are coming to ask information at our front desk are visiting the area with their bicycle. I even had the chance to speak for a long time with a tourist who was visiting the entire Kyushu Island only using his bicycle! I was quite impressed especially since I'm not someone practicing any sports and climbing mount Aso or the outer rim by bike seems something almost impossible for me. But many aren't afraid by the challenge and as some explained to me, using a bicycle in Aso is the most effective way to enjoy all the beautiful landscapes in the area.
But if you're like me it is also possible to enjoy cycling without climbing high peaks. As you may know Aso's caldera is more than 100km in circumference and the inside is kind of flat. So cycling between the different area is really enjoyable. Below you'll find a picture of 3D map I often use at work to explain the geography of Aso more efficiently to tourists. The area on the top inside the caldera is where Aso city is and of course you can see the famous Mount Aso in the center.
Even if you come to Aso by bus or by train, it is still possible to rent a bike at various places like at Aso station or in Uchinomaki area. Some accommodations also have bike to rent so you can also check with them. If you stay around Aso station, using a bicycle is a good alternative to reach places like Aso Shrine or the Uchinomaki onsen village (hot spring village). If you wonder were you'll be able to park you're bike, don't worry about it. First you're in the country side of Japan and the place is not a problem here unlike in big cities across Japan. And Michi no Eki Aso in cooperation with many establishments installed many saddle racks in the city. You can even find a map for these saddle racks via the following link:
http://www.aso-denku.jp/saddlerack/
And to finish to convince you that Aso is a good place for cycling, I will point the fact that some of my colleagues living around come at work on their bicycle. Our manager who is a real bicycle enthusiast, despite living quite far away from here, sometimes uses his bicycle to come to work.
If you plan to come to Aso one of this days you can also think about moving around by bicycle whether you are a pro cyclist or just someone like me. See you soon in Aso!
Aujourd'hui je vais vous d'une autre façon de découvrir Aso et sa région. En vélo! C'est moins le cas dernièrement à cause du froid, amis de temps en temps certains des touristes qui viennent nous demander des rensseignements visitent la région à vélo. J'ai même eu l'occasion de parler longuement avec l'un d'eux qui faisait le tour de l'île de Kyushu uniquement sur son vélo! De quoi impressionner quelqu'un comme moi qui ne pratique pas de sport et pour qui gravir le mont Aso ou la bordure extérieur de la caldeira paraît pratiquement impossible. Mais nombreux sont ceux à ne pas avoir peur du défi et comme certains me l'ont expliqué, le vélo est le meilleur moyen d'apprécier les magnifiques paysages d'Aso.
Mais si vous êtes plutôt comme moi, il vous est aussi possible d'apprécier de se déplacer en vélo sans avoir à gravir de hauts sommets. Comme vous le savez peut être la circonférence de la caldeira d'Aso est supérieure à 100km et l'intérieure de cette dernière est plus ou moins plat. Faire une ballade à vélo est donc plutôt agréable. Ci-dessous vous trouverez la photo d'une carte en 3D que j'utilise souvent au travail pour expliquer plus efficacement la géographie de la région. La partie au nord est la ville même d'Aso et au centre se trouve bien entendu le mont Aso.
Que vous veniez à Aso en bus ou en train, il vous est toujours possible de louer un vélo dans différents endroits tel que la gare d'Aso ou le quartier de Uchinomaki. Certains hôtels ou autres hébergements proposent également la location de vélo. Si vous séjournez non loin de la gare d'Aso, le vélo est une bonne alternative pour vous rendre dans des lieux tel que le sanctuaire d'Aso ou Uchinomaki Onsen village (sources chaudes). Si vous vous demandez où laisser votre vélo, ce n'est pas un problème non plus. Tout d'abord contrairement au grandes villes nippones il n'y a pas de soucis de place ici. De plus Michi no Eki Aso en coopération avec de nombreux établissements a fait installer de nombreux porte-selles pour vélo à travers la ville. Vous pouvez consulter la carte contenant leurs emplacements via le lien suivant:
http://www.aso-denku.jp/saddlerack/
Pour finir de vous convaincre qu'Aso est un bon endroit où faire du vélo je voudrais pointer le fait que certain de mes collègues viennent au travail à vélo. Notre manager qui est un amateur de cyclisme vient de temps en temps à vélo malgré la distance qui sépare son domicile de notre lieu de travail.
Si vous prévoyez un séjour sur Aso vous pouvez donc penser au vélo comme une alternative pour vos déplacements, et ce peu importe que vous soyez un cycliste amateur ou juste quelqu'un comme moi. A bientôt sur Aso!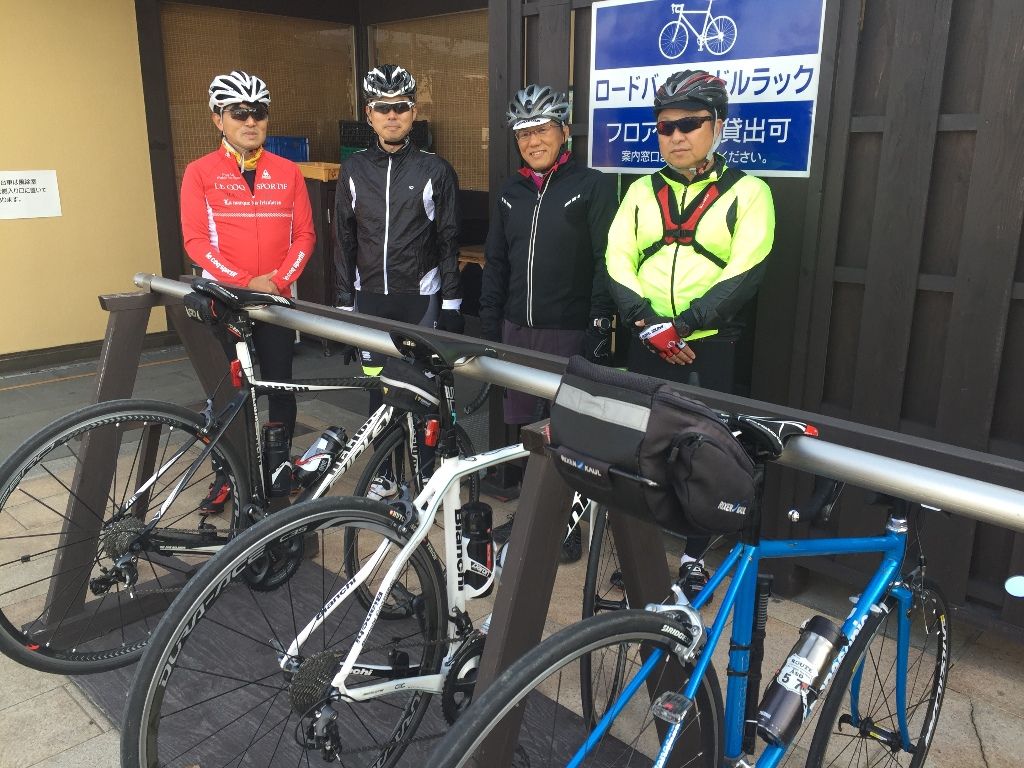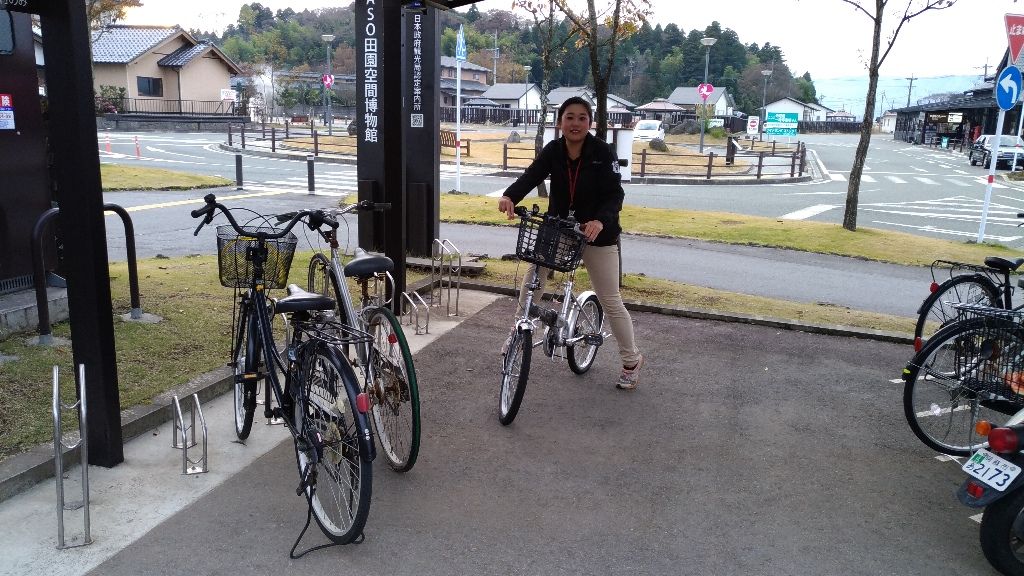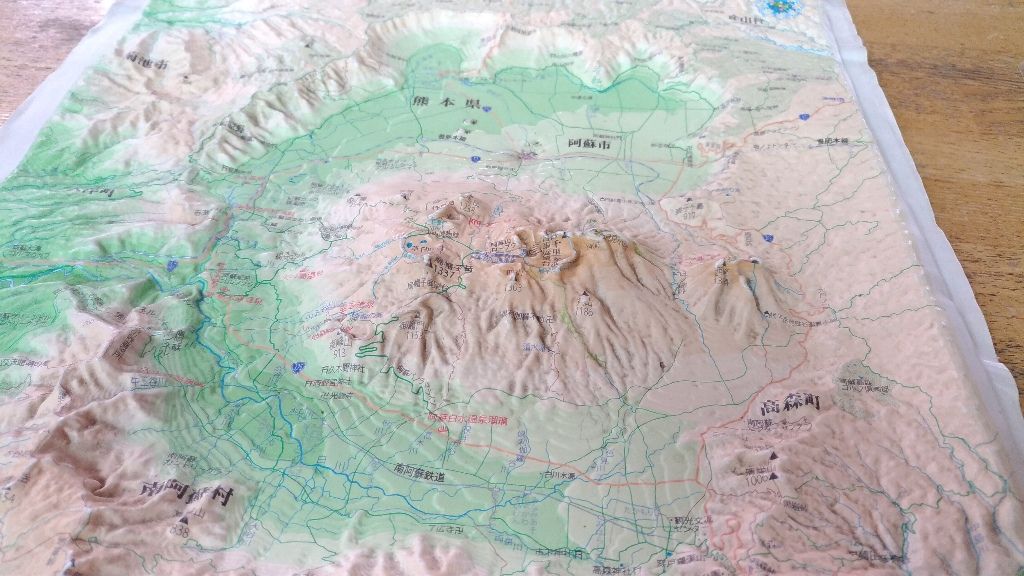 タグ :