Hello everyone !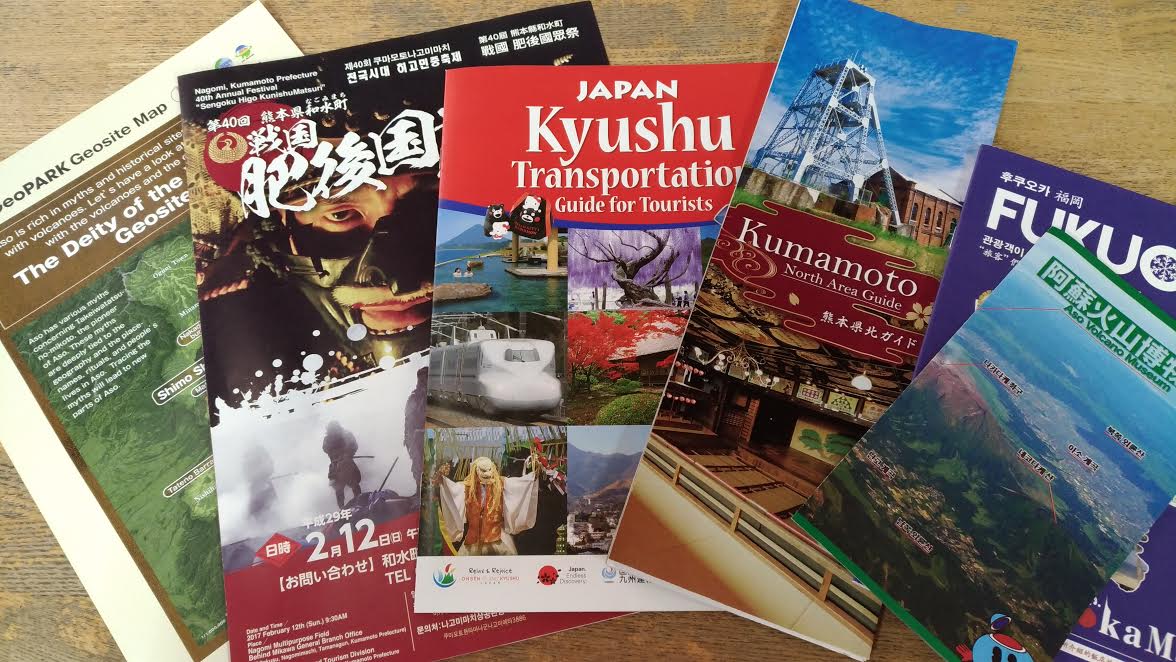 Lately we received some more brochures in English and other foreign languages like Chinese and Korean. All aren't just about Aso but may be useful for the travelers in Japan. For example we received just this morning a new pamphlet to help the visitors in their travel in Kyushu island. It is called Japan Kyushu Transportation guide for tourists and can be really helpful because it contains many information you don't usually find easily like what to do in case of a car accident, or how to read road signs.
I also recently had the surprise to see a brochure for a Japanese festival in Kumamoto translated in three languages. This is really helpful for the tourists and can make them discover new places they never heard about before. I really hope this kind of brochure will expand in the future.
This comes in addition to several Geosites brochures featuring beautiful places like Kusasenri or the camel mountain (RakudaYama). You can also find brochures about activities available in aso (Horse riding, Helicopter tour, etc...) and accommodations. Of course, I didn't mentioned it yet but you will also find different kind of maps (local, regional or even about some specific area in Aso). All these brochures, pamphlets and maps are available here at Michi no Eki Aso for free!
If you have the chance to come to Aso just stop by Michi no Eki Aso!
See you soon!
Récemment, nous avons reçu quelques brochures en anglais et autres langues étrangères comme le chinois ou le coréen. Toutes ne concernent pas directement Aso mais peuvent tout de même être utile pour qui voyage au Japon. Par exemple nous avons reçu, pas plus tard que ce matin, une brochure qui a pour but d'aider les touristes dans leur déplacements sur l'île de Kyushu. Le Japan Kyushu Transportation guide for tourists contient de nombreuses informations, normalement difficile à trouver tel que quoi faire si vous êtes impliqué dans un accident de voiture ou encore comment déchiffrer les panneaux de signalisation sur les routes.
J'ai également eu la surprise de voir un dépliant pour un festival japonais traditionnel dans la préfecture de Kumamoto traduit en trois langues! Très pratique pour les touristes, c'est aussi une très bonne façon pour eux de découvrir des endroits aux quels ils n'auraient jamais pensé. J'espère voir ce genre de brochure de plus en plus à l'avenir.
Cette brochure vient s'ajouter aux nombreuses déjà disponibles tel que des dépliants sur lesquels figurent de superbes endroits comme Kusasenri ou Rakudayama. Vous pouvez aussi trouver des brochures concernant quelques unes des activités qu'il vous est possible de faire (monter à cheval, tour en hélicoptère ...) ou vous présentant certains hotels. Bien entendu, vous trouverez aussi de nombreuses cartes régionnales, locales ou même certaines de quartiers. Tout ces dépliants, cartes ou brochures sont disponibles gratuitement à Michi no Eki Aso!
Si vous avez la chance de pouvoir vous rendre à Aso, passez nous voir! A bientôt!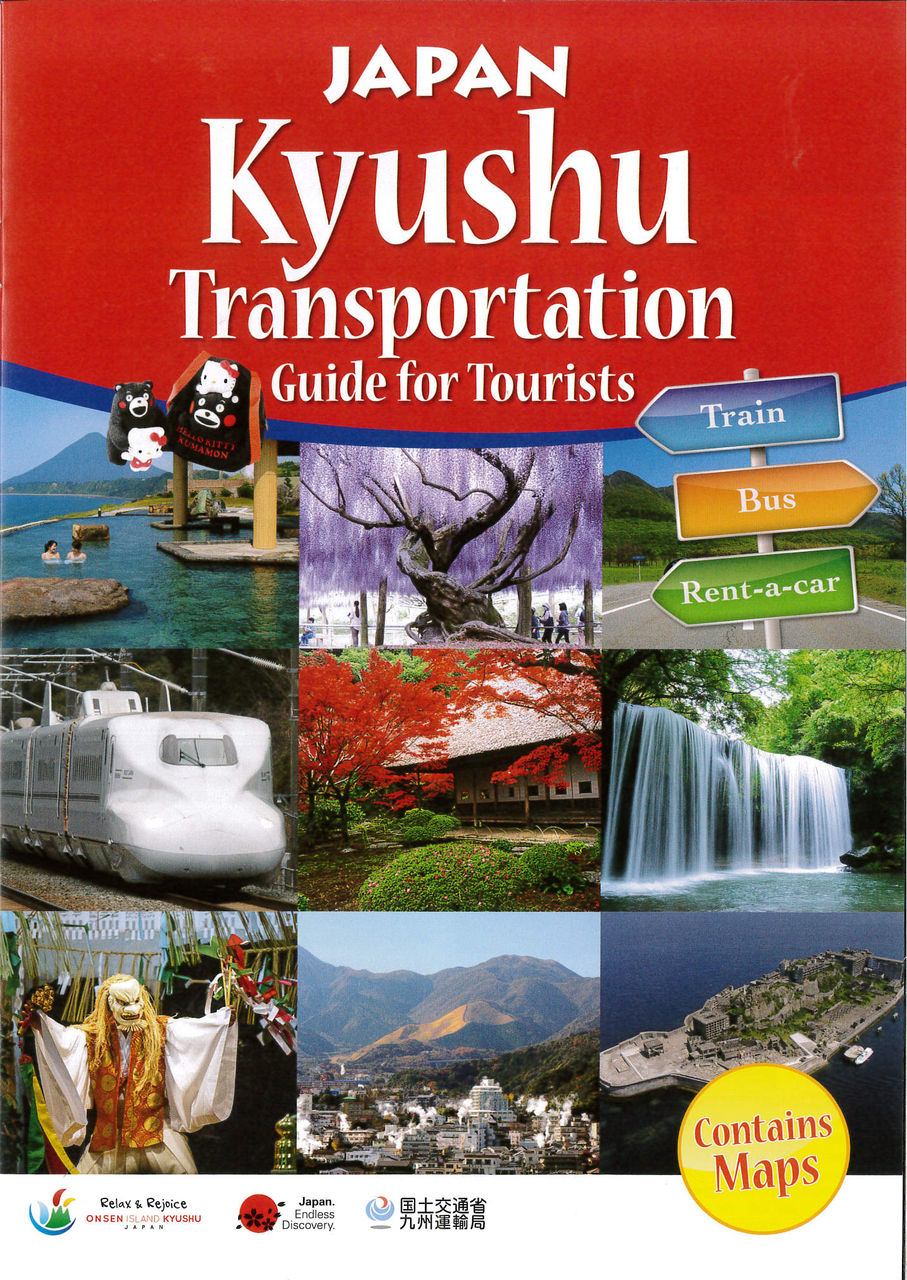 タグ :