Hello everyone !
Bonjour !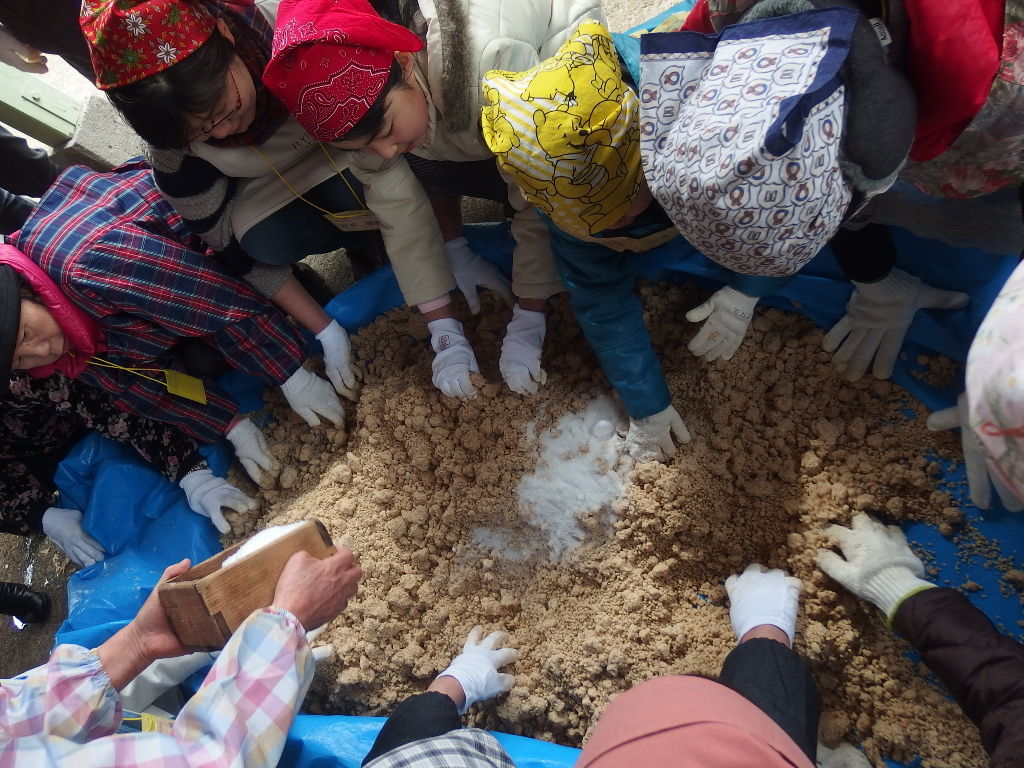 Today I will show you one of the last events organized by Michi no Eki Aso. Unfortunately I wasn't able to participate myself because I had many other things to do but since I already went to this same event in the past, I will still be able to share my experience.
Let's make Miso event. If you look into last year blog entries around the same date, you will find an article on the subject. I had the chance to be there at that time and even some exchange student from Kumamoto University participated:
http://blogs.yahoo.co.jp/denku_franck2711/55922679.html
.
As you can see on the pictures, in this event you have the opportunity to make your own miso. After a few months, the fermentation process is complete and you can finally enjoy your hand made Miso. Whent it will be ready I will post an article on this blog or on our English facebook page to show you this year's Miso and I will also try to show you recipes in which I'll use it.
No participant from abroad this year but it definitely became a very popular event. We had a lot of demands and unfortunately not everyone who asked to participate was able to.
We organize many events throughout the year and if you're interested you can ask us any question you want in the comment or via our English Facebook page. See you soon in Aso!
Aujourd'hui je vais vous présenter une des dernières sorties organisées par Michi no Eki Aso. Malheureusement je n'ai pas eu la chance d'y participer moi même car j'avais beaucoup de travail mais comme j' y ai déjà participé par le passé je devrais tout de même pouvoir partager mon expèrience.
Let's make Miso! Si vous recherchez parmis les post du mois de février de l'an dernier, vous devriez en trouver un article sur cette sortie. J'ai eu la chance de pouvoir y participer en compagnie d'étudiants en échange universitaire à l'Université de kumamoto:
http://blogs.yahoo.co.jp/denku_franck2711/55922679.html
.
Comme vous pouvez le voir sur les photos cette sortie vous donnes l'occasion de faire vous même votre propre Miso. Il suffit par la suite d'attendre quelques mois, le temps que le processus de fermentation ne soit complété. Quand ce sera la cas je posterai plusieurs photo sur ce blog ou sur notre page Facebook en anglais. J'en profiterai aussi pour vous montrer quelques recettes où utiliser ce Miso.
Pas de participant venant d'un pays étranger cette année mais cette sortie est néanmoins devenue très populaire. Nous avons eu de nombreuses demandes et avons du refuser de nombreuses personnes par manque de place.
Nous organisons de nombreux évènements au cours de l'année et si vous avez la moindre question à ce sujet n'hésitez pas à nous la poser sur les commentaires ou via notre page Facebook. A bientôt sur Aso!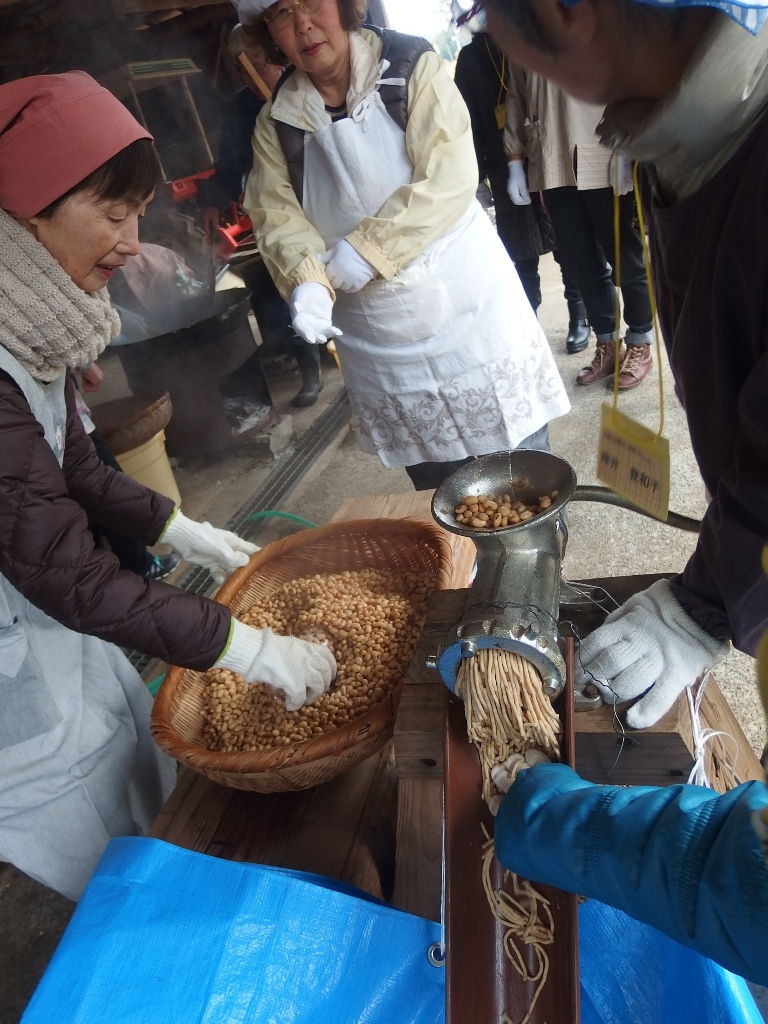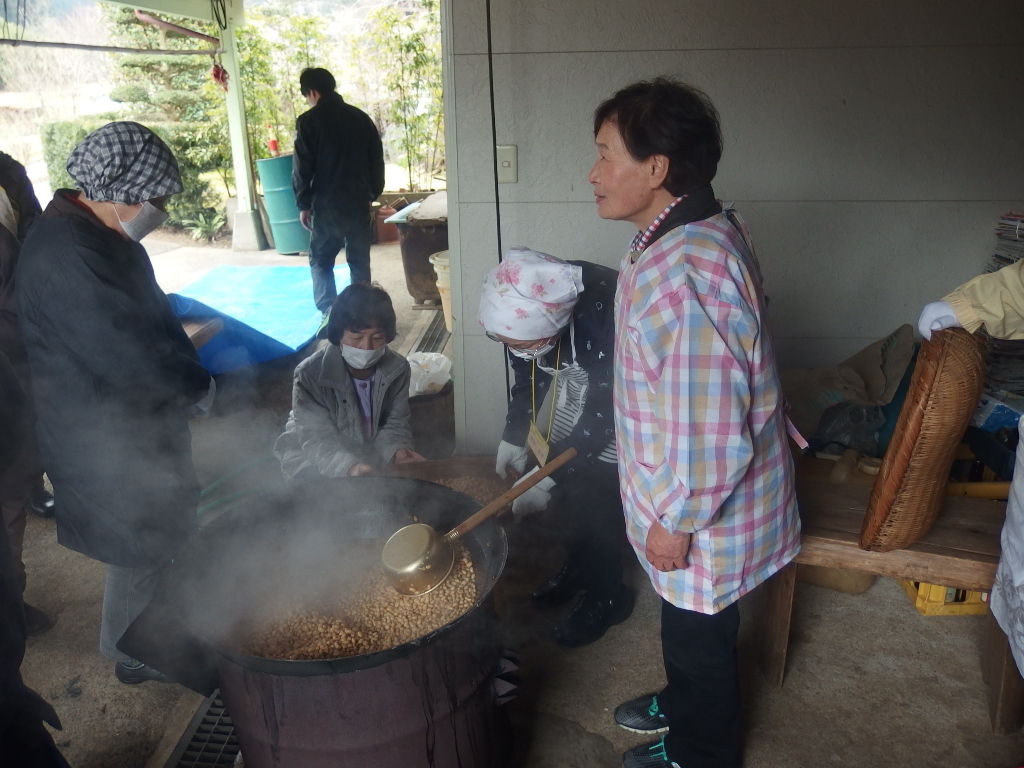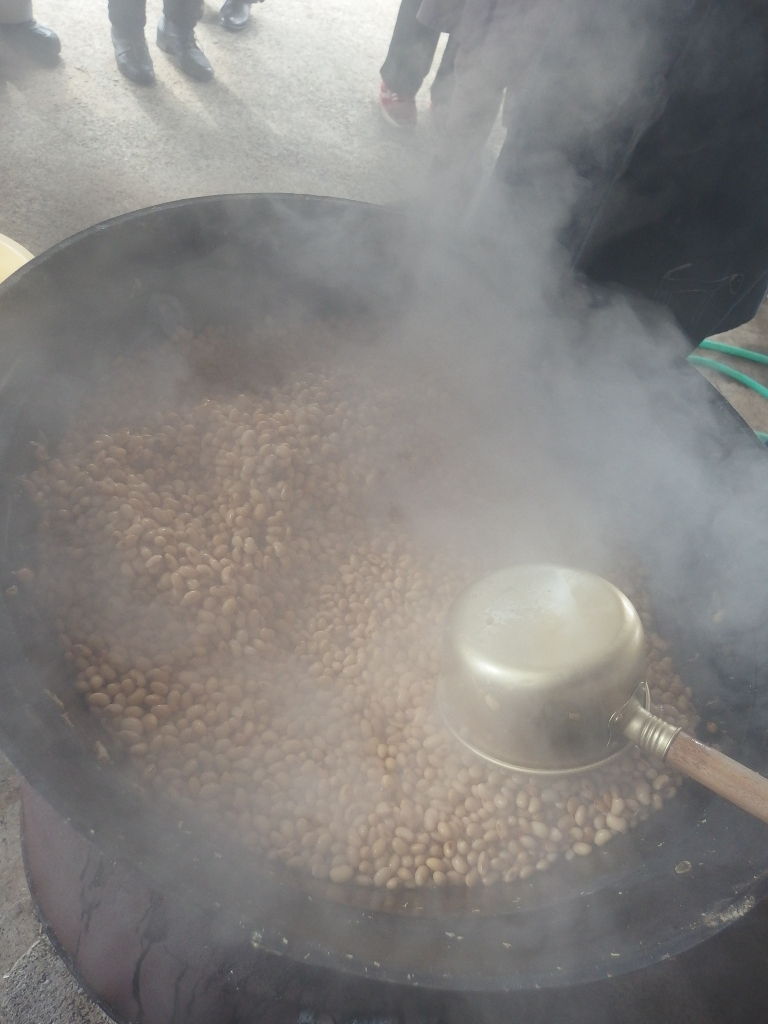 タグ :