Hello everyone !
Bonjour !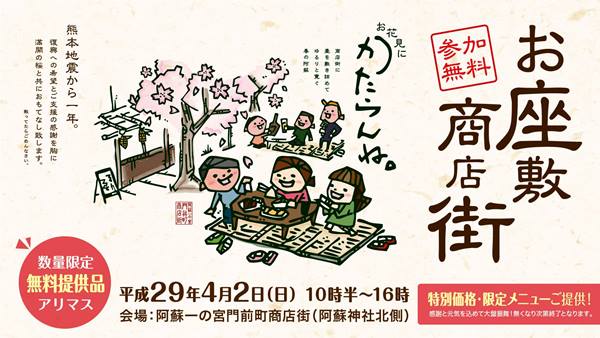 Two years ago, I was working here at Michi no Eki Aso with my colleague Rashed from Bangladesh. In April at that time, we went to an event in Aso called Ozashiki Shotengai. You can see our reports from this event via the following links:
In this event you can, as its name suggests it, sit in the middle of the shopping street on Japanese Tatami and enjoy some food you can get at one of the numerous food stalls. I'm not sure this event was held last year because the Kumamoto earthquake happened around the same time. But this year the Ozashiki Shotengai event will be held this Sunday on April the 2nd in the shopping street just next to Aso Shrine. It will start at 10 in the morning and stop at four in the afternoon. Let's hope it will be a sunny day! See you soon in Aso!
Il y a de cela maintenant deux ans je travaillais déjà ici à Michi no Eki Aso en compagnie de mon collègue Rashed venant du Bangladesh. En avril de cette année là, nous nous sommes rendu au Ozashiki Shotengai qui se déroulait à Aso. Vous pouvez lire notre petit compte rendu de la journée via les liens suivants:
Comme son nom le suggère cet évènement vous permet de profiter de nombreux étals de nourriture tout en étant assis en pleine rue sur des tatamis. Je ne suis pas certain que le Ozashiki Shotengai ai bien eu lieu l'an dernier car c'est à peu près à cette époque que nous avons subi le tremblement de terre de Kumamoto. Mais cette année, le Ozashiki Shotengai aura bien lieu ce dimanche 2 avril dans la rue commerçante qui se trouve juste à coté du sanctuaire d'Aso de 10h à 16h. Espérons que le beau temps sera au rendez vous! A bientôt sur Aso!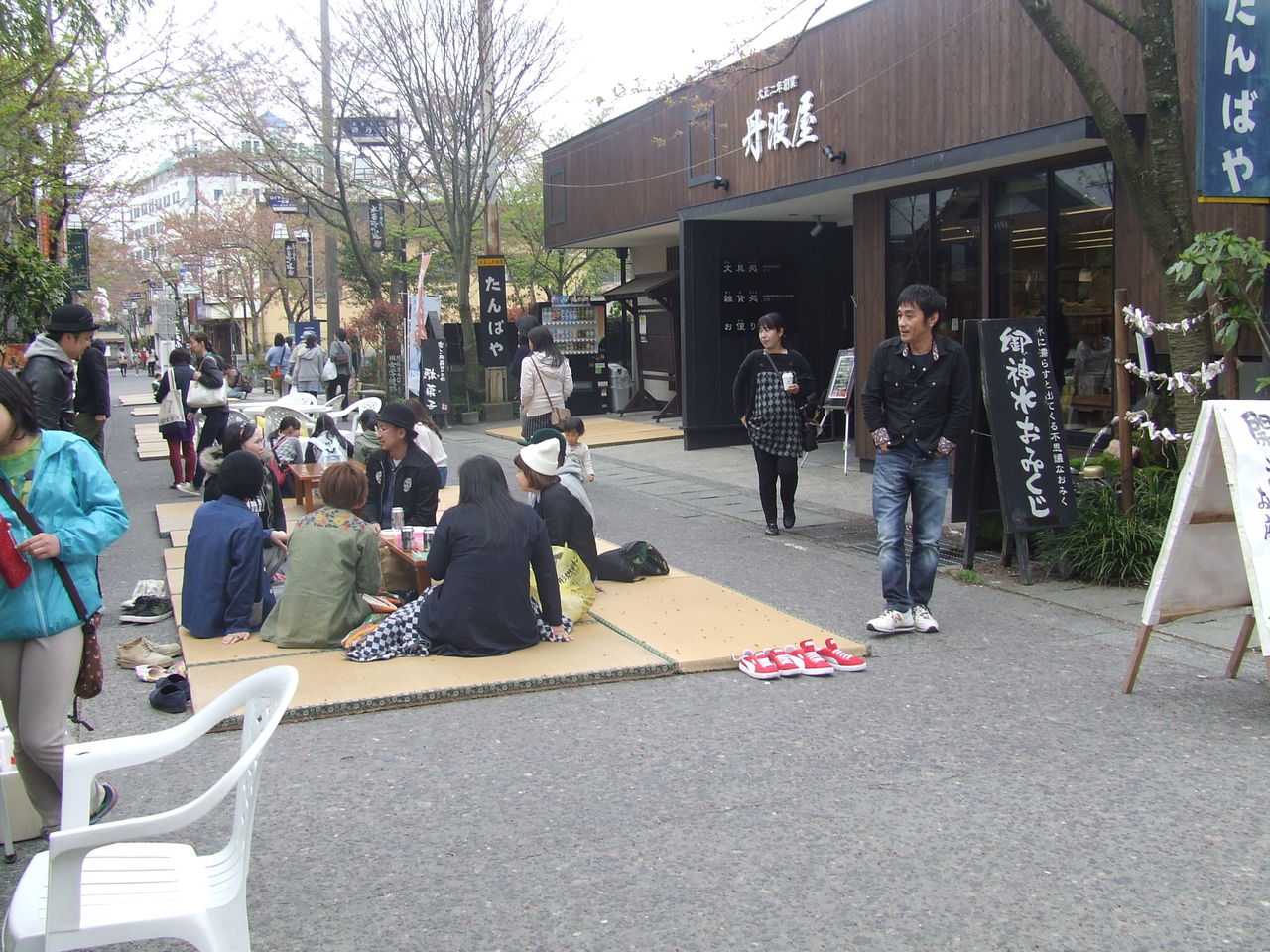 Picture from 2015

タグ :