Hello everyone !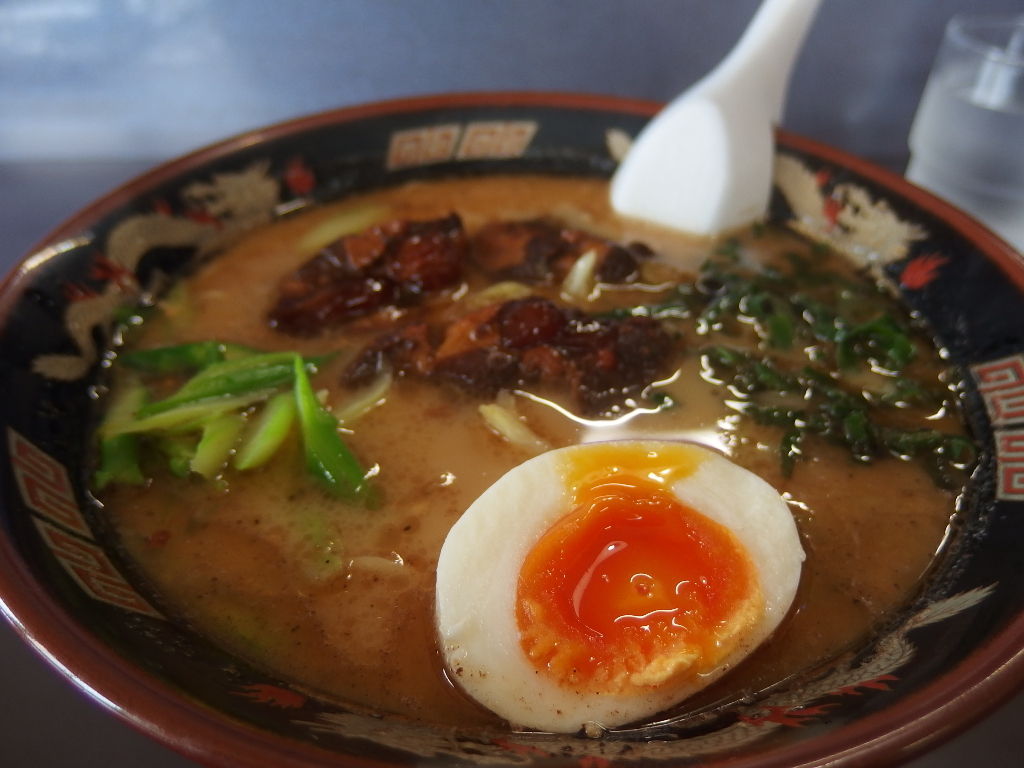 Every season we release a free paper called Akaushi no Akubi and available here at Michi no Eki Aso. This free paper contains a map with the actual traffic restrictions as well as many information about Aso. In the last number I wrote something about places with historic values in the area for example. For the next issue I will wrote something about one of my favorite spot in Aso and I will also introduce a Ramen restaurant. As you can guess, I went to eat a bowl of ramen today!
This restaurant, called Shakuma Ramen (尺間ラーメン), is easy to find because it is situated on the road 57 to Oita when leaving from Aso station. By car it takes less than five minutes to reach the place but you will need almost half an hour if you're walking. Like in every ramen place you'll be able to choose between many different kind of rmamen bowls. The most popular ones are the Paiku Ramen, the Negi Ramen (spring onions) and the Tomato ramen.
When I arrived I asked the waitress for her recommendation and got a Paiku Ramen. It is as delicious as it looks on the pictures. The noodles were just cooked as I like them and the meat just melted in my mouth. The waitress told me that they use fresh vegetables they cultivate themselves (pesticide free) and that they also make the noodles themselves from scratch. Some side dishes come with rice and this rice is cultivated in Aso. But I just had the time to eat this ramen bowl before it was time for me to go back to work so this is something I'll try another time. There is several Ramen restaurant in Aso so if you are looking for one while being in Aso just come to see us at the information desk of Michi no Eki Aso. We'll do our best for you to find what you want. See you soon in Aso!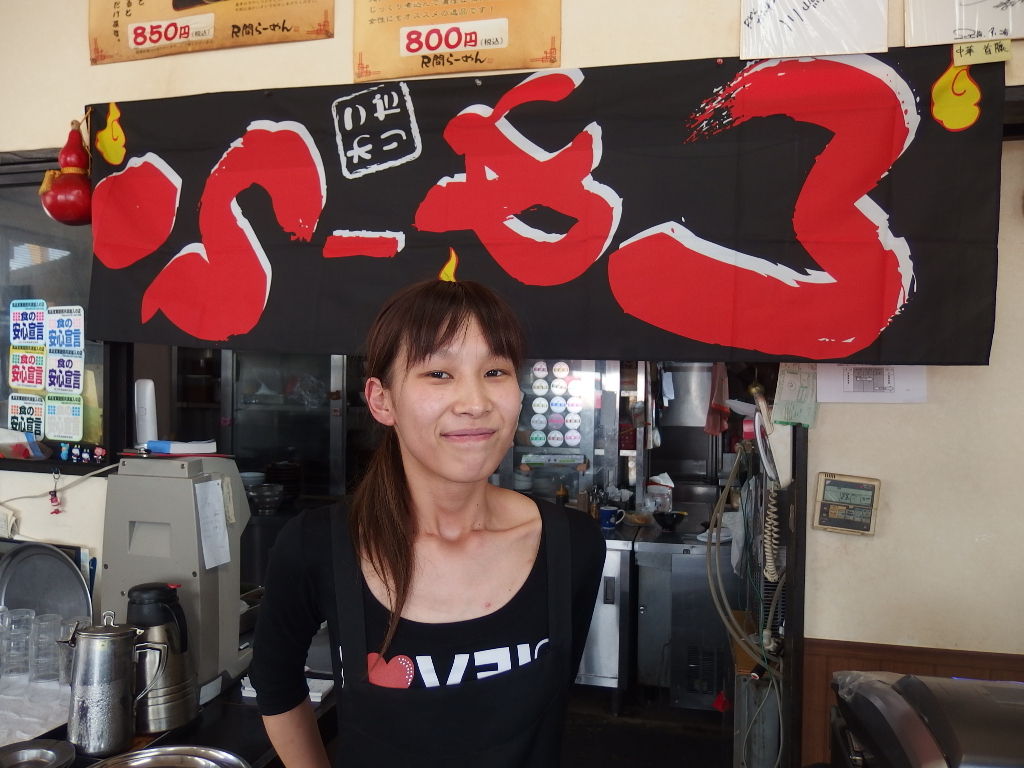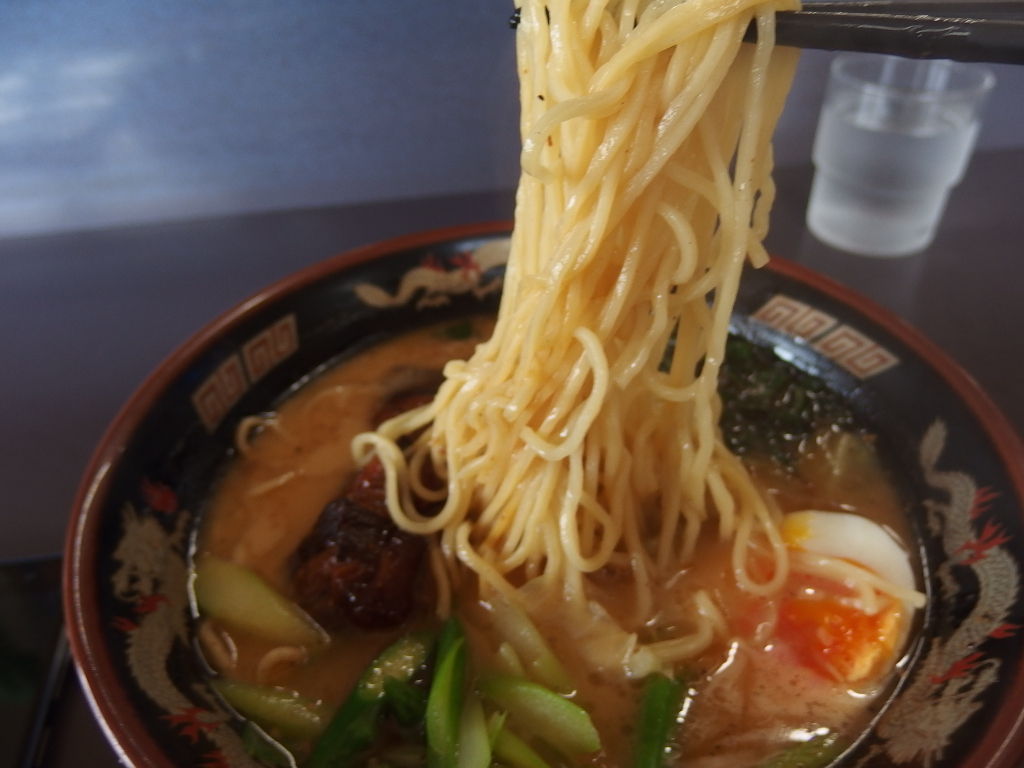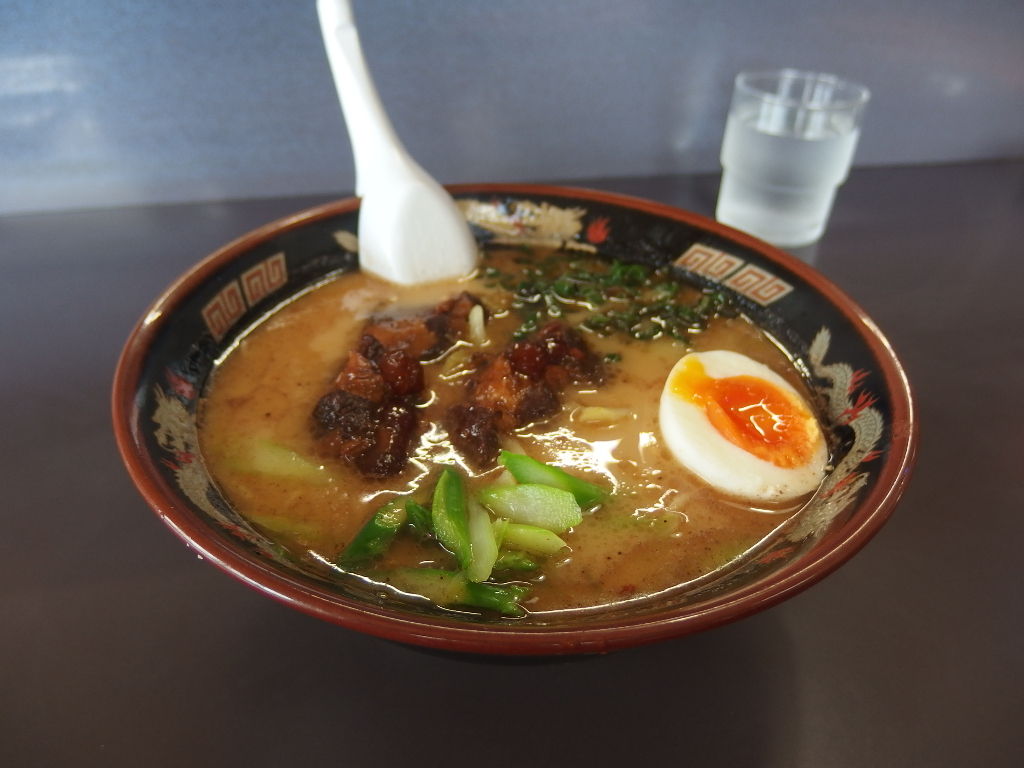 タグ :