Hello everyone !
Bonjour !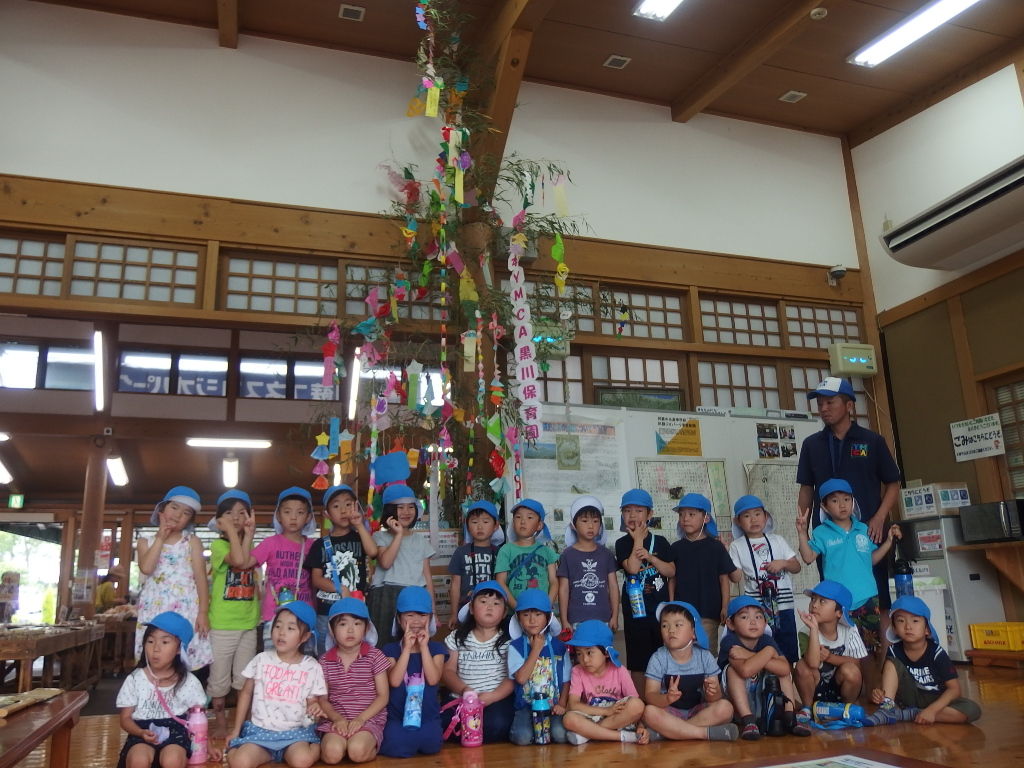 It is soon the time for Tanabata festival in Japan. It is customary for Tanabata to write wishes (sometimes in the form of short poems) on a piece of paper and then hang it on on a bamboo branch. This year too, children from the YMCA Kurokawa (name of the area around Aso station) kindergarten came to Michi no Eki Aso to make the decoration for Tanabata. It looks a little like when you decorate the Christmas tree at the end of the year except summer is coming soon now.
As you can see on the pictures they also wrote many messages about the job they want to get in the future or the resolution they want to make. I let you enjoy the pictures and do not hesitate to come to see it with your own eyes if you're in the area. See you soon in Aso!
Nous approchons de la période de la fête de Tanabata au Japon. Il est pour coutume d'écrire un souhait (parfois sous forme de court poème) sur un morceau de papier que l'on accroche par la suite à une branche de bambou. Cette année aussi les enfants du jardin d'enfant YMCA de Kurokawa (du nom du quartier autour de la gare) sont venus à Michi no Eki Aso pour la décoration de Tanabata. On peut dire que cela ressemble un peu a la décoration du sapin de Noel a la différence qu'ici l'été approche à grands pas.
Comme vous pouvez le voir sur les photos, ils ont aussi écrit de nombreux messages afin de devenir policier par exemple ou simplement concernant leur résolution pour l'année à venir. Je vous laisse apprécier les photos et n'hésitez pas à venir voir cet arbre de Tanabata à Michi no Eki Aso. A bientot sur Aso!

タグ :