Hello everyone !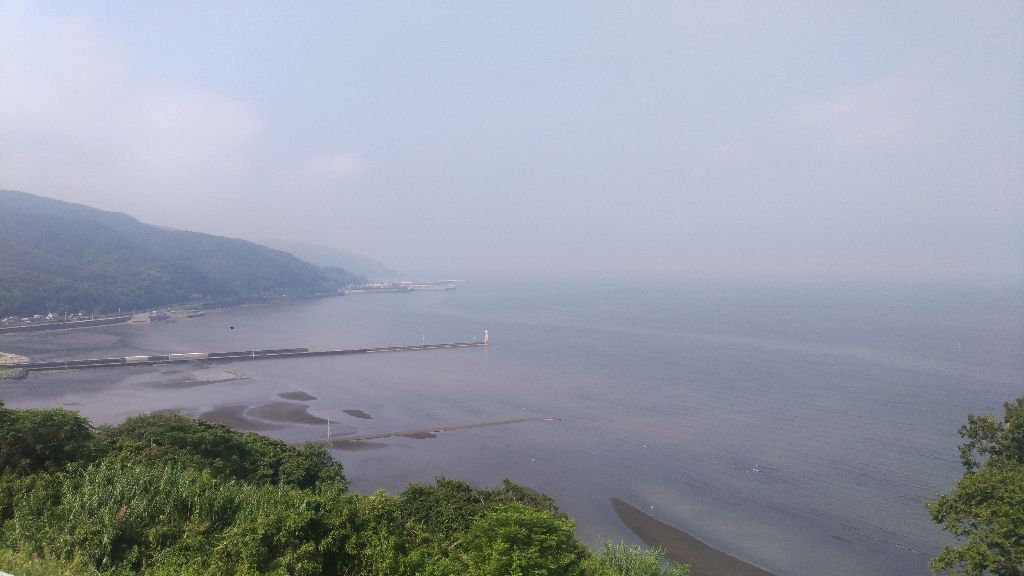 Lately, many tourists asked us where they can have an interesting walking around the station while waiting for their train or bus. Some wants to have a nice walk around their accommodation and others want to hike. That's why we decided to create walking courses in different areas around Aso. Yesterday I went to Uto city (Kumamoto prefecture) to try myself two of their walking courses and see if I can get some inspiration from their work.
Uot city made me think a little about Aso. The city is also surrounded by mountains but you won't find any volcano in its center. Instead the city is open to the sea! The main attraction in Uto city may be the view on the sea at sunset. I wasn't there at the good time for it but I took a picture of a sign showing the scenery.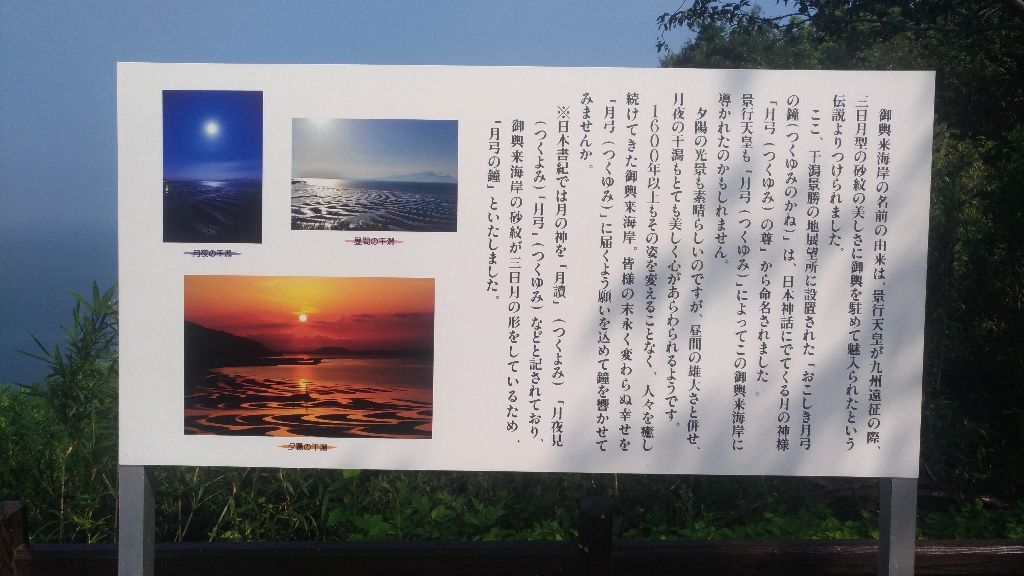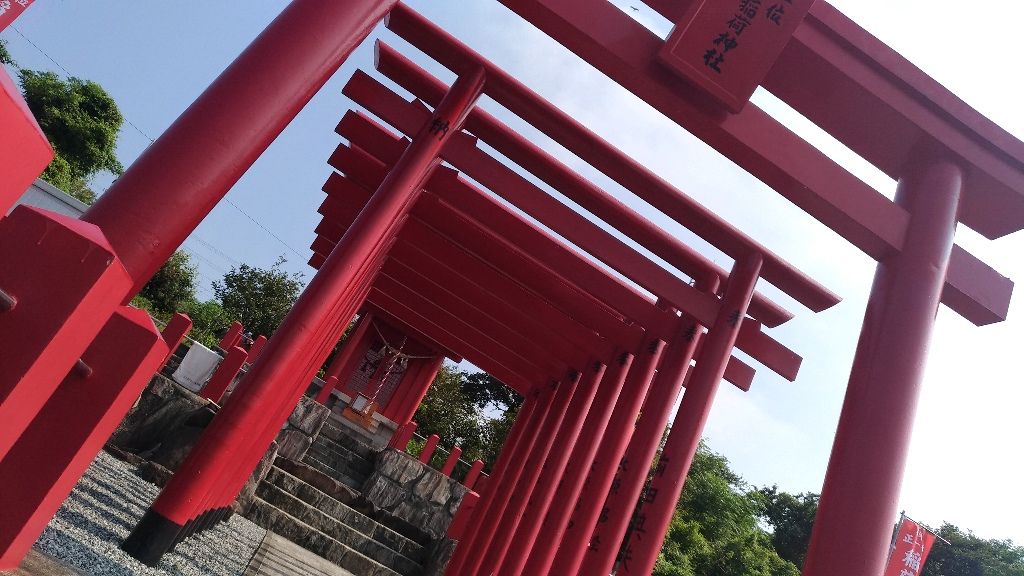 I walked more than four hours around the city following the walking course map I got on the city website. Unfortunately there is no information in English so it can be difficult for you to find your way during your walk. I started as suggested on the maps from Oda station. This is a really nice city full of nature with great viewpoints. My only regret is that I had to take a shortcut to come back to the station because it was too hot for me. I was expecting that with the proximity of the sea I would be able to enjoy a fresh wind but it wasn't the case at all. I also recommend you to prepare your walk because you may only pass in front of only three or four vending machines during these four hours.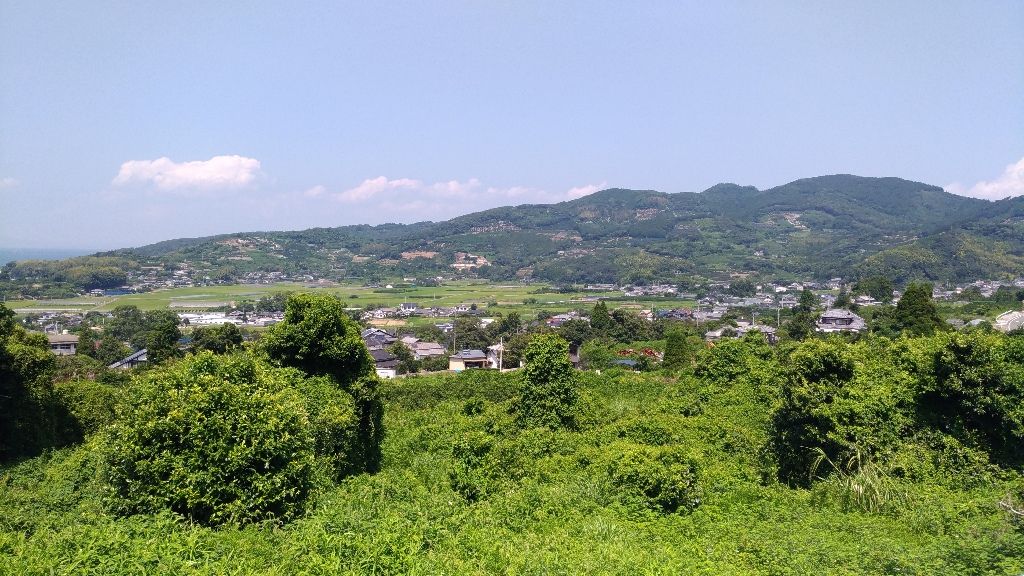 I have now to use this experience to create interesting walking courses in aso. Hope everyone will enjoy it! I took many pictures while walking in Uto city. Definitely another place to visit in Kumamoto prefecture. see you soon in Aso!

タグ :