Hello everyone !
Bonjour !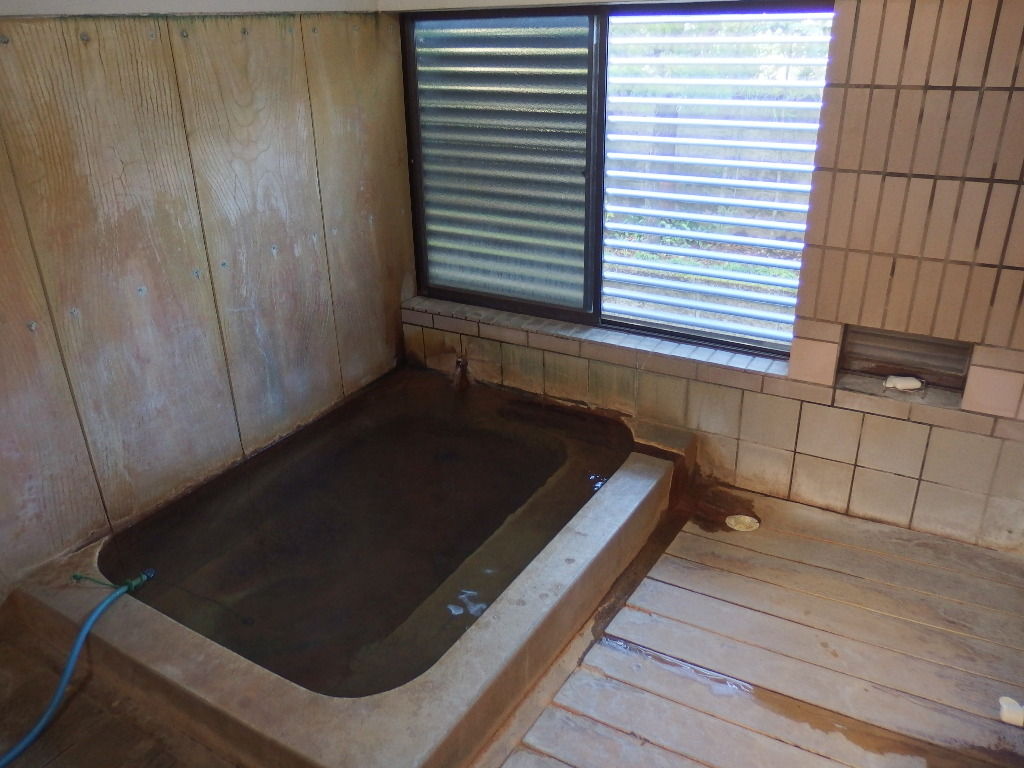 Today I had the chance to try one of the private onsen at an establishment called Yume no Yu. It is situated just next to Aso station so this is a very convenient place if you're waiting for your train or your bus. This is also the only onsen of this type in the area so it is also very popular among locals or tourists staying in one of the guesthouse in the neighbourhood. In addition to the private onsen they also propose public baths (men and women separated) indoor and outdoor.
Aujourd'hui j'ai eu la chance de pouvoir essayer l'un des bains (onsen) privés de l'établissement Yume no Yu. Il se situe à quelques mètres de la gare d'Aso, ce qui en fait un endroit très pratique pour passer le temps en attendant son train ou son bus. Il s'agit aussi du seul onsen de ce type dans le quartier, ce qui en fait un coin de rencontre populaire pour les locaux ou les touristes séjournant dans une des guesthouse du quartier. En plus des bains privés Yume no yu propose aussi des bains publics (hommes femmes séparés) en intérieur et extérieur.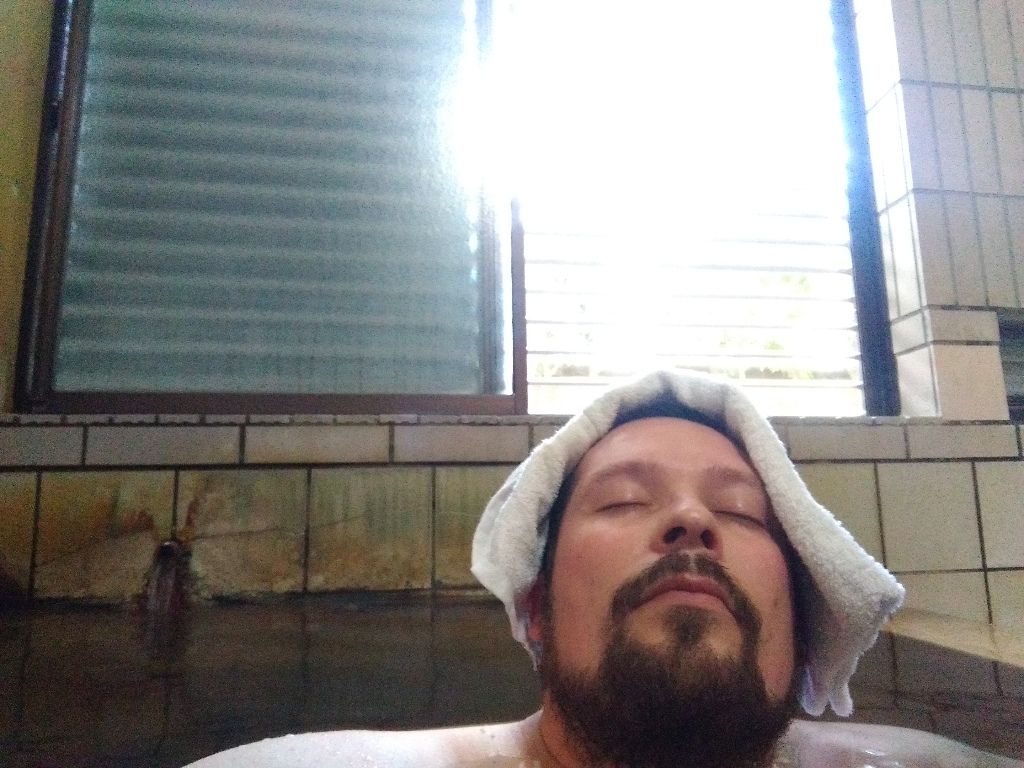 There is many private baths available and they're all the same. So no need to take time to pick one up. First you enter a pretty large room where you can get you clothes off before entering the room with the bath itself. This is a natural hot spring rich in sodium and magnesium. I have one advice for people who doesn't like to enter a water that is too hot, you can add fresh water even before getting naked. The water here is really hot (more than 51 degrees!). But this is also what makes taking a bath here so nice. When you get out from the bath you're really feeling well and rested. If you have time to spend around Aso station or if you spend the night in the area I definitely recommend to take a bath here. And the staff is really friendly too! See you soon in Aso!
Les nombreux bains privés disponibles sont tous les même. Pas besoin donc de perdre du temps à en choisir un. Tout d'abord vous entrez dans une large pièce ou vous pouvez quitter vos vêtements avant d'entrer dans la pièce ou un bain de source chaude vous attends. Il s'agit d'une eau naturelle riche en sodium et en magnesium. Je conseil à ceux qui n'ont pas pour habitude de prendre un bain dans une eau très chaude, d'ajouter de l'eau (un tuyau est la pour) avant même de commencer à vous déshabiller. En effet l'eau est très chaude (plus de 51 degrés!). Mais c'est aussi au final ce qui rend ce bain si agréable. Quand vous en sortez, vous vous sentez vraiment bien et reposé. Si vous avez du temps de libre autour de la gare ou que vous passez la nuit dans le coin je vous recommande vraiment de venir essayer les onsen privés de Yume no Yu. Le staff y est aussi très sympathique! A bientot sur Aso!

タグ :