Hello everyone !
Bonjour !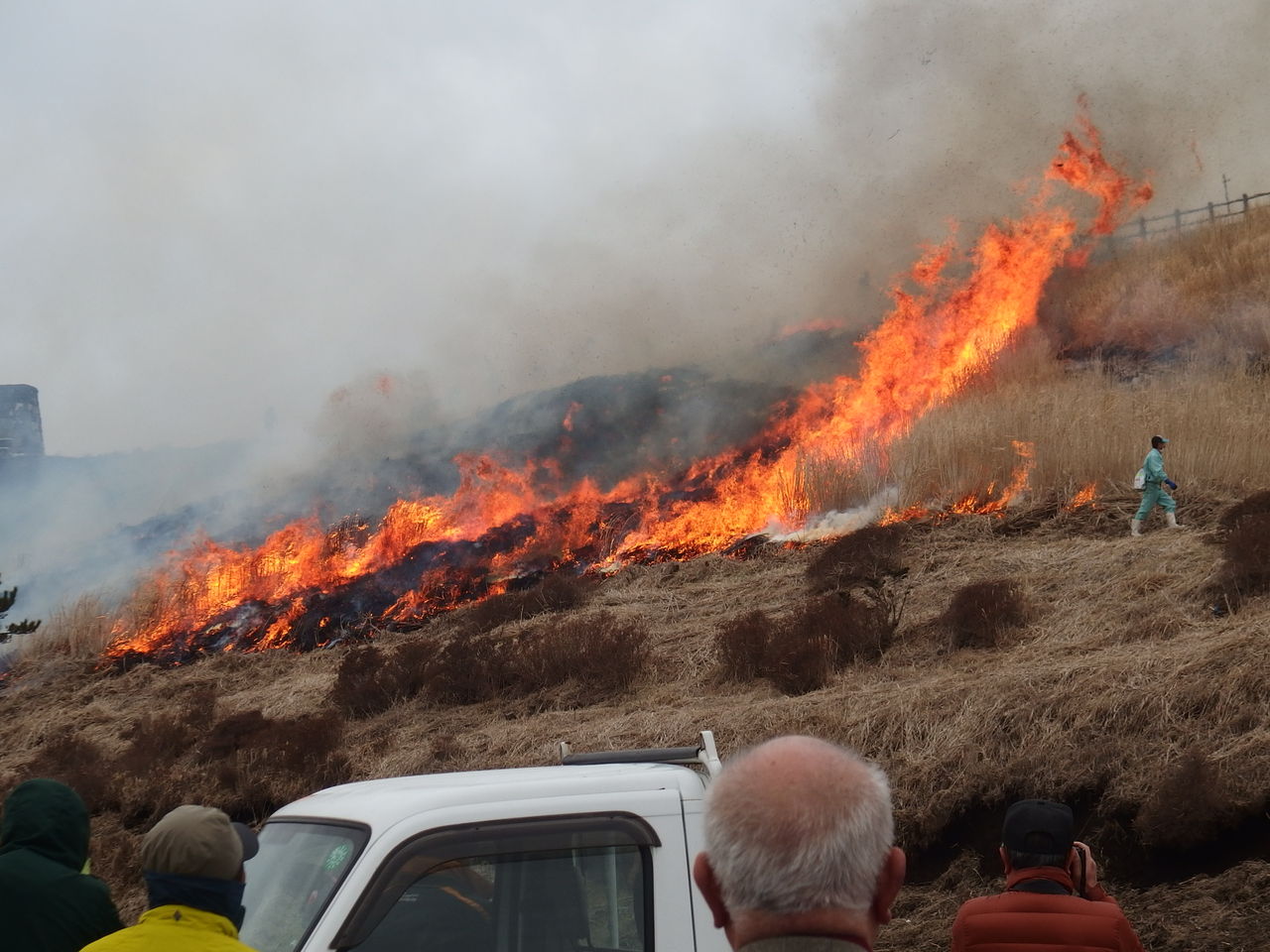 Finally, after being postponed several times, Noyaki was possible at Kusasenri this morning. It was first planned to happen on the 10th of February but weather conditions didn't allow it until today. When we learned that it was finally happening one member of our staff went their to bring back some pictures.
But the weather conditions weren't optimal to say the less because of a strong wind. There was times where it was impossible to see because of the smoke coming to the parking lot in front of the volcano museum. The wind also prevented some parcels of Kusasenri to burn completely and you can still see these spots on the pictures. Now that Kusasenri is almost recovered in black, we need to wait for spring and the new grass to grow to finally be able to enjoy this green land again. See you soon in Aso!
Finalement, après avoir été repoussé de nombreuses fois, il a été possible de pouvoir assister au Noyaki a Kusasenri. Initialement prévu le 10 février, il aura fallu attendre que les conditions météos soit enfin favorables. Lorsque nous avons appris que c'était finalement le cas, un des membres de notre staff s'est donc rendu sur place afin de ramener quelques photos.
Cependant, les conditions météos n'étaient pas optimales pour autant la faute à de forts vents. Il y avait des moments où il n'était même plus possible de voir quoi que ce soit tellement la quantité de fumée dégagée était importante, sans parler du fait que le vent poussait celle-ci en direction du public situé sur le parking devant le musée du volcan. Certaines parties de la plaine de Kusasenri n'ont d'ailleurs pas brûlées complètement à cause du vent comme vous pouvez le voir par endroit sur les photos. Maintenant que Kusasenri est presque entièrement recouvert d'une robe noire, il ne reste plus qu'à attendre le printemps et qu'une nouvelle herbe repousse afin de profiter cette année aussi du superbe paysage de verdure qu'il nous offre. A bientôt sur Aso!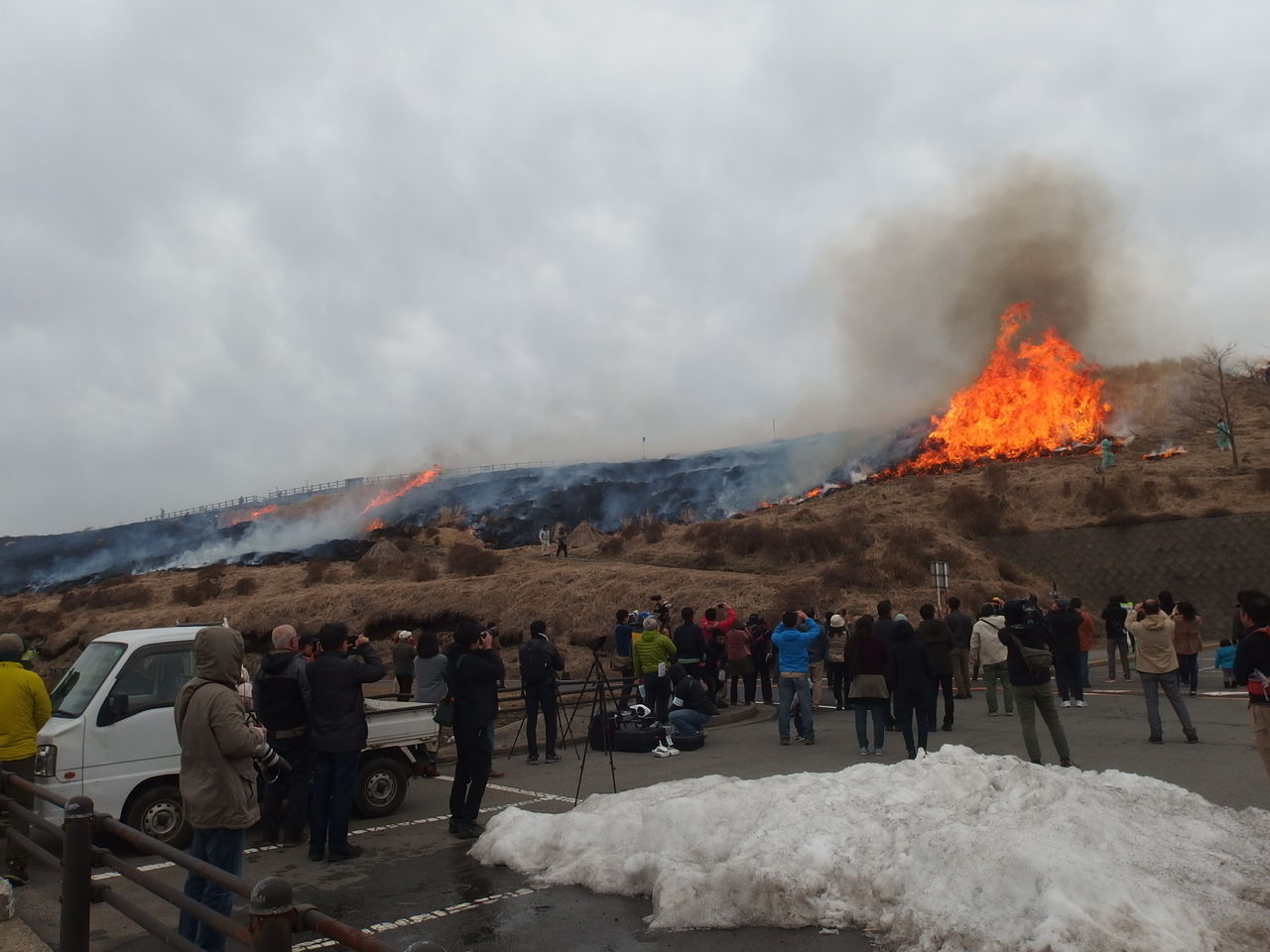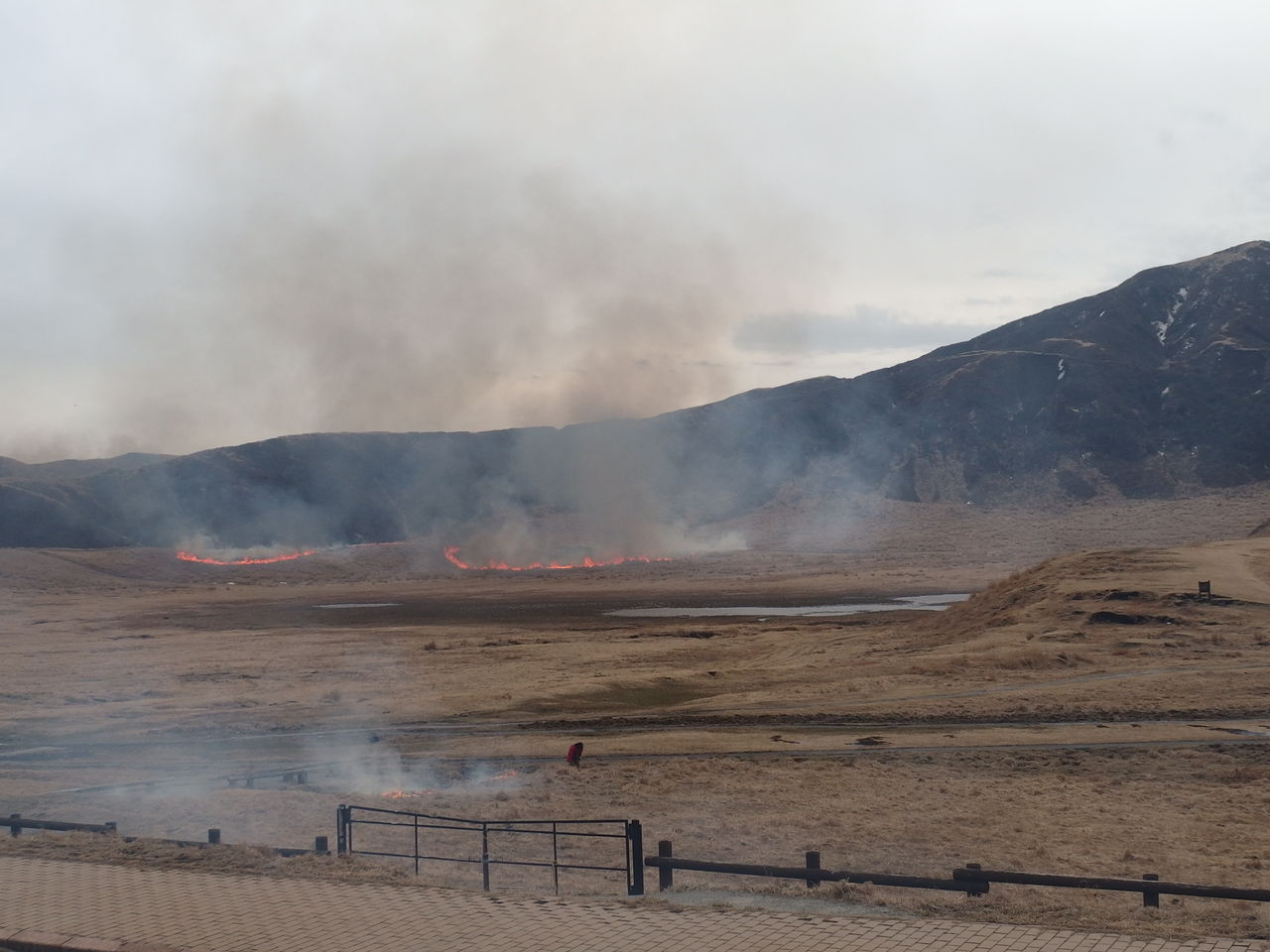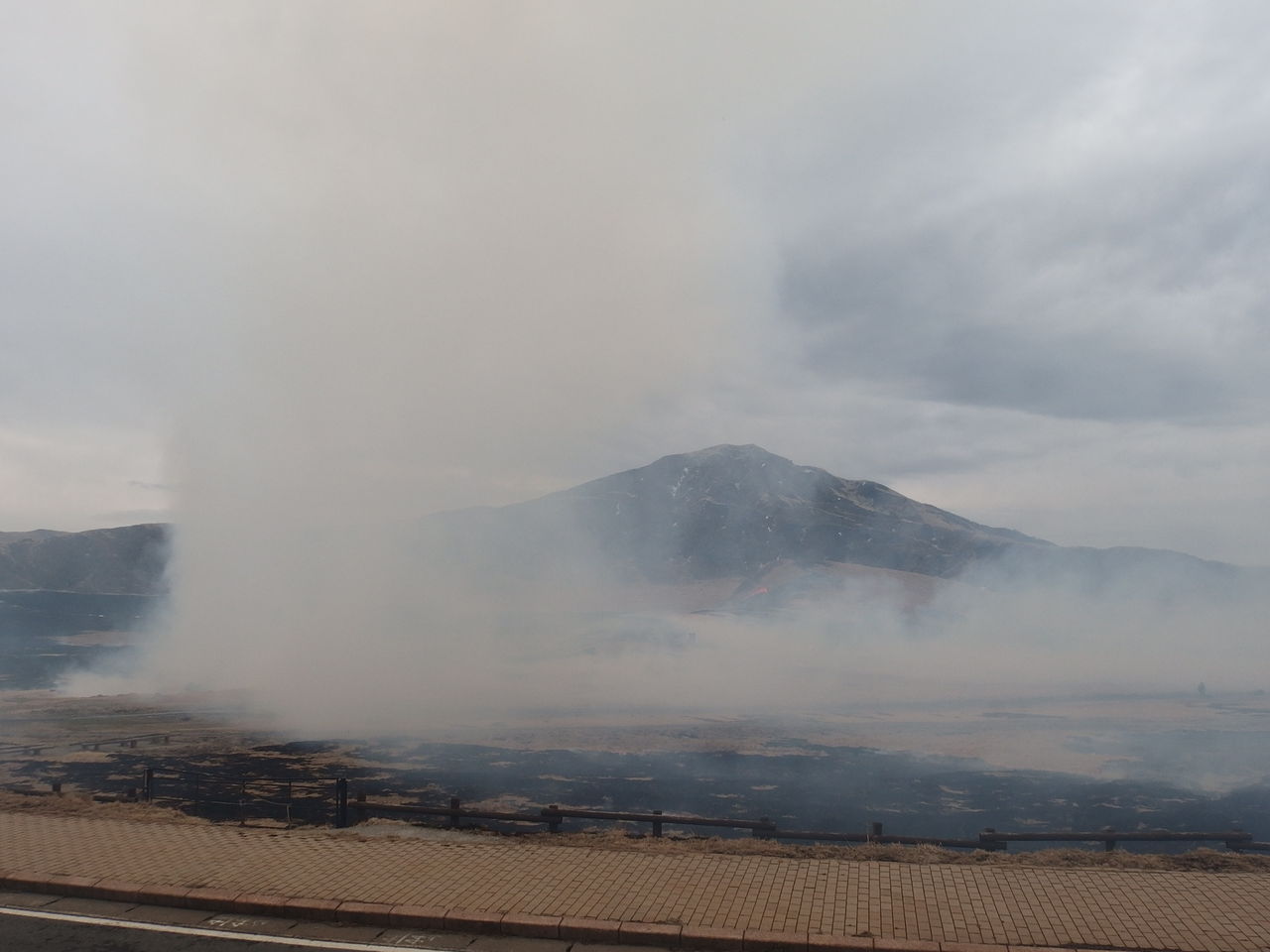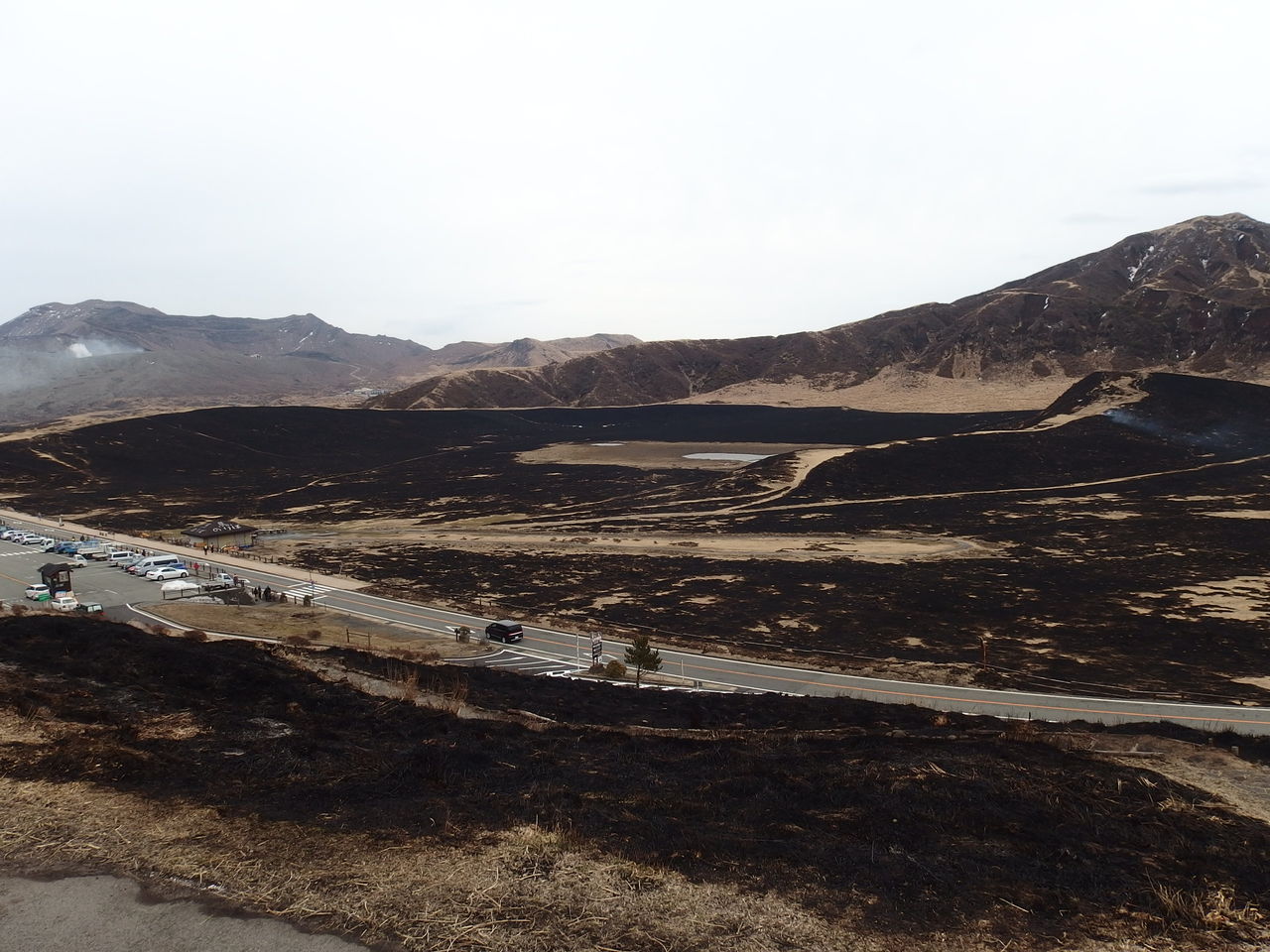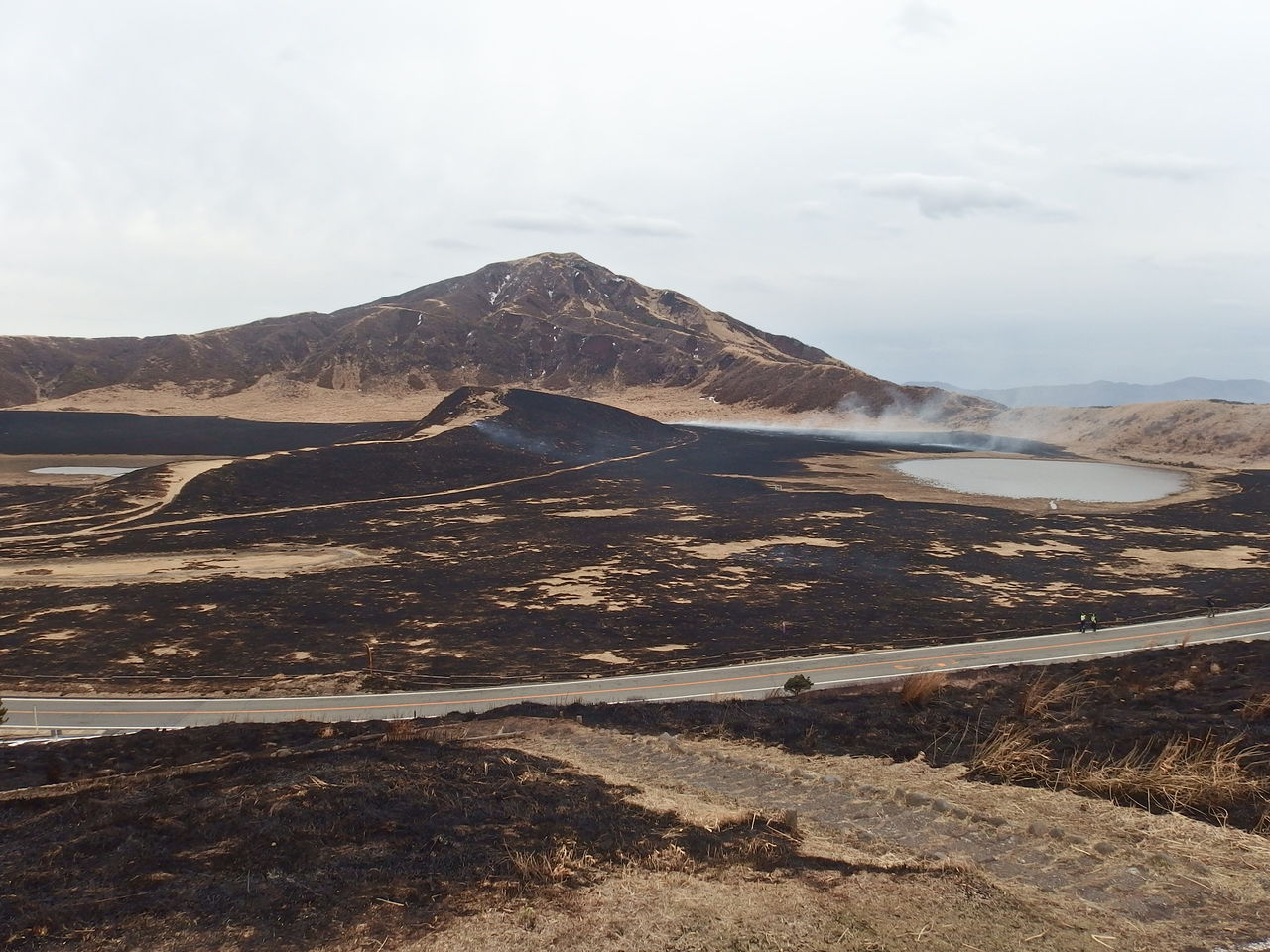 タグ :