Hello everyone!
Bonjour!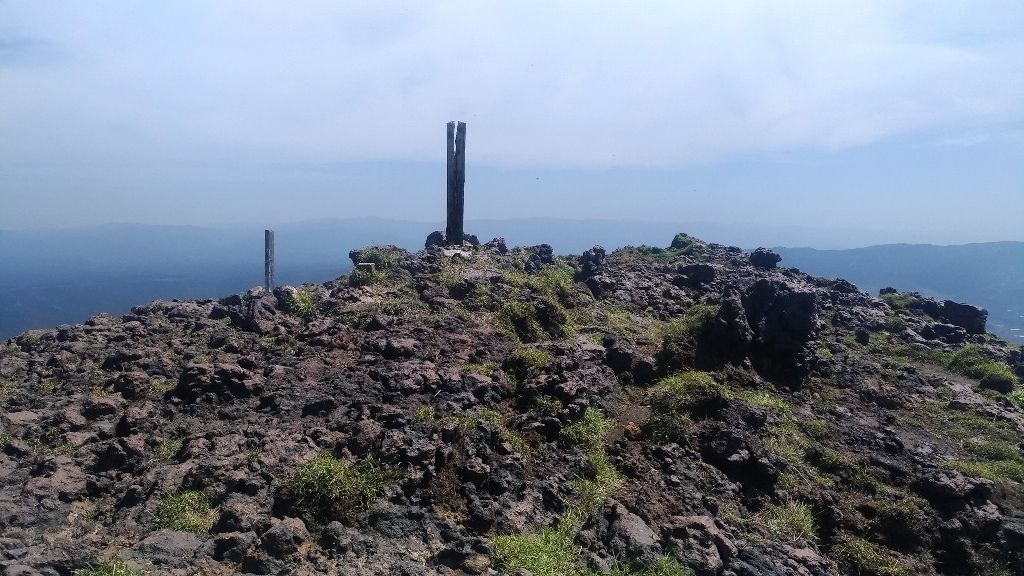 It's been more than three years now that I'm working at the information desk of Michi no Eki Aso. During all this time, I wasn't able to go hiking on mount Takadake, the highest point of Mount Aso. First because of the increased volcanic activity and then because of the Kumamoto earthquake. But finally, I climbed the Takadake!
Note that even when the crater is closed due to gas restrictions, it doesn't mean that you can't go hiking around. But we recommend that you take the necessary precautions (If you smell gas use a mask or humidified towel as well as any other precautions needed for hiking) and be aware that you're going there on your own responsibility.
Cela fait maintenant plus de trois ans que je travaille au bureau d'information de Michi no Eki Aso. Pendant tout ce temps je n'ai jamais eu l'occasion de partir en randonnée sur le mont Takadake. Tout d'abord à cause de l'activité volcanique puis à cause du tremblement de terre de Kumamoto. Mais j'ai enfin pu faire l'ascension du Takadake un peu plus tôt dans la semaine!
Il est à noter que même quand le cratère est fermé à cause de fortes émissions de gaz, il reste toujours possible de partir en randonnée vers le Takadake. Nous vous recommandons néanmoins de prendre les précautions nécessaires (si vous sentez le gaz, utilisez un masque ou une serviette mouillée, ou tout autre précaution à prendre pour toute randonnée). Il est à noter que vous prenez vous même la responsabilité de tenter l'ascension.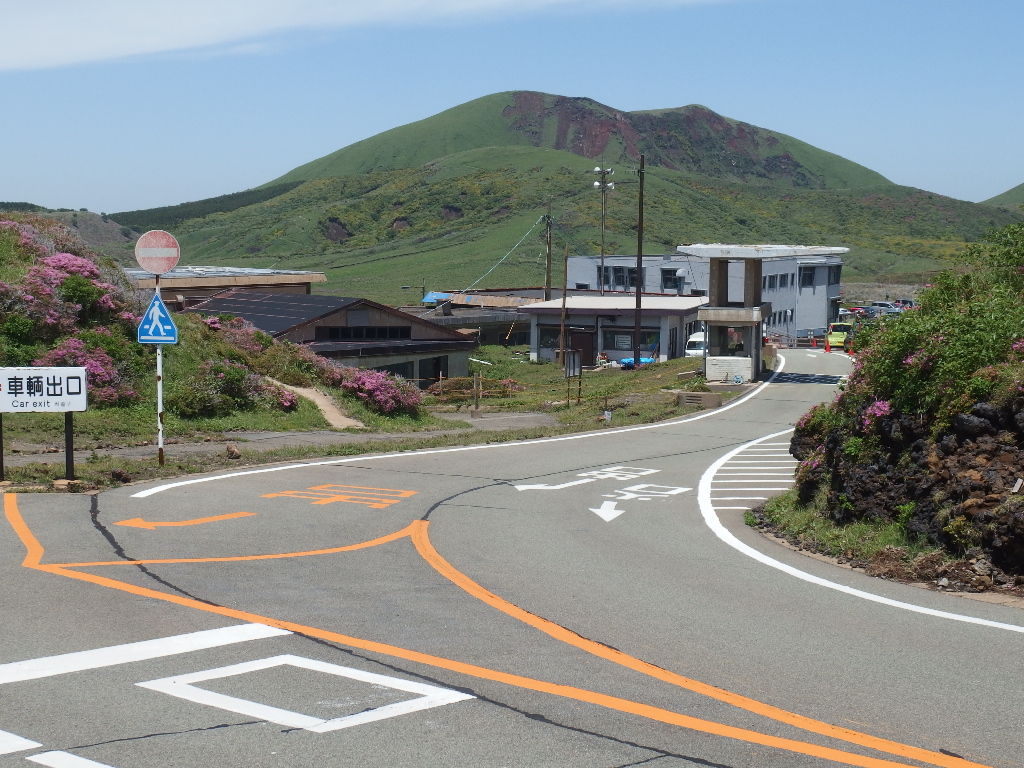 You can start your hike from the ropeway station situated at the foot of the volcano. There is a free parking there and you can also access the place with a bus. When you arrive at this parking, you'll notice that there is unused old buildings on the right. Just after what used to be a restaurant you'll see some stairs from where you will start your hike. For a little more than 20 minutes you'll be on the side of the toll road to access the crater. But instead of going to the crater, there is a path on the right leading you to Sunasenri.
Vous pouvez débuter l'ascension depuis le parking du téléphérique situé au pied du volcan. Il y a un parking gratuit mais il est aussi possible de s'y rendre en bus. Une fois sur le parking vous verrez des bâtiments qui ne sont plus utilisés depuis plusieurs années sur votre droite. Une fois passé ce qui était autrefois un restaurant, vous verrez des escaliers de pierre qui marquent le début de votre randonnée. Pendant une bonne vingtaine de minutes vous serez sur un chemin longeant la route payante qui permet l'accès au cratère. Mais au lieu de vous diriger vers ce dernier, vous pouvez prendre un autre chemin sur votre droite vous amenant à Sunasenri.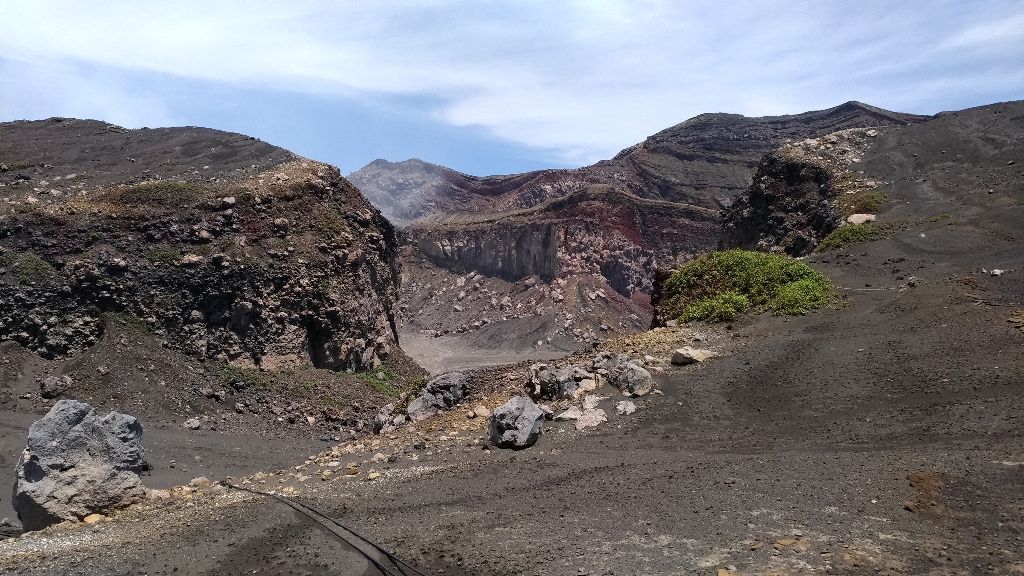 Sunasenri is an interesting place. It's almost like being on another planet. You quit the vast grassland of Kusasenri and find yourself surrounded by rocks and ashes. There is some pretty point of views from here as you can see on the pictures. It doesn't take that long to cross Sunasenri before you find yourself in front of a much steeper climb.From there the path is indicated with yellow arrows and dots painted on rocks. It is definitely a harder climb but you'll be rewarded with a beautiful view on the caldera once you reach the top.
Sunasenri est un endroit vraiment intéressant. C'est un peu comme se retrouver sur une autre planète. Vous quitter la vaste plaine de Kusasenri pour vous retrouver dans un paysage désertique entouré de rochers et de cendres. Il y a vraiment de beaux points de vue comme vous pouvez le voir sur les photos. La traversée de Sunasenri n'est pas très longue et vous vous retrouverez vite devant une montée bien plus compliquée. A partir de ce point, le chemin sera indiqué par des flèches et des points jaune peint sur les nombreux rochers. La montée est bien plus difficile qu'elle ne l'avait été jusque la mais vous serez récompensé par par une magnifique vue sur la caldera une fois au sommet.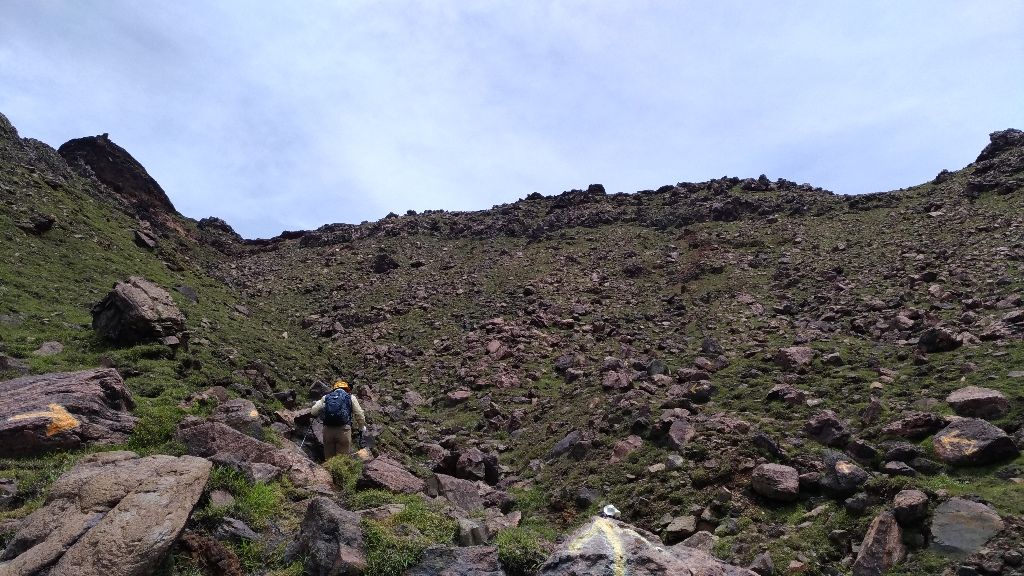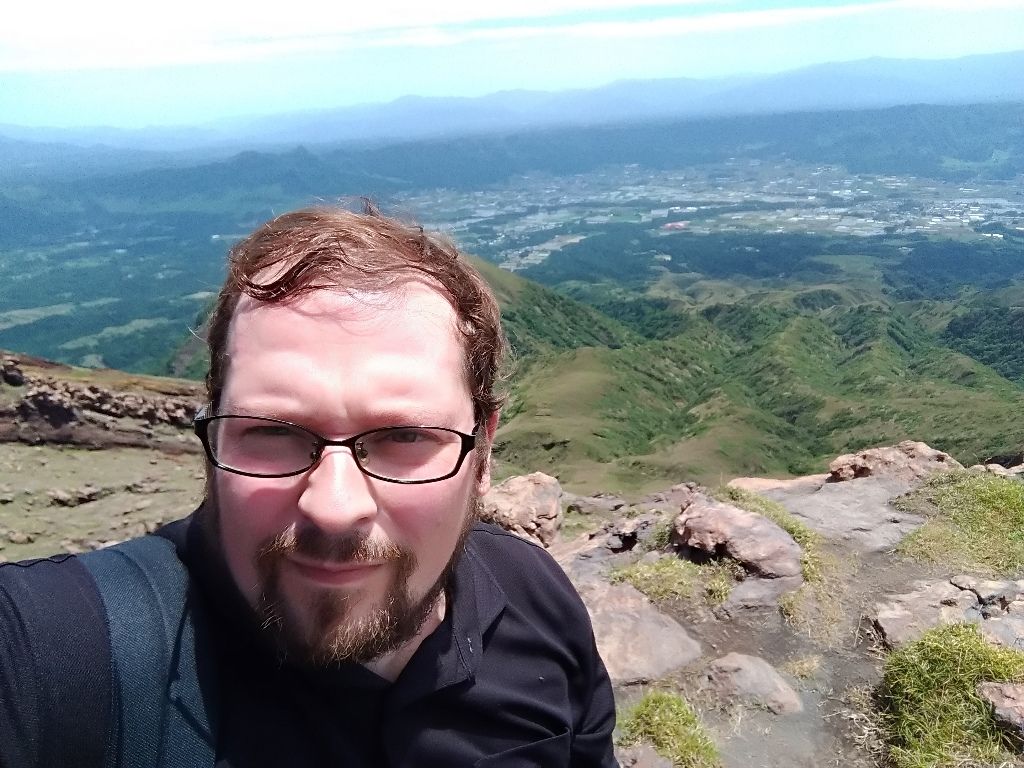 But the climb is far from over. After resting a little we went in direction of the top of Mount Nakadake. On this path, as well as from the top, you can enjoy a really nice viem on the crater. You can't see the lake inside but nevertheless the view is worth it. The Takadake is now closer and we can clearly see our goal in front of us. The climb is steep there too but finally we reached the top! As you can guess you have a great view from up there. You can realize that all the city is lying in a crater of what was a very very huge volcano.
La randonnée est cependant loin d'être terminée. Après nous être reposé un moment, nous sommes partis en direction du sommet du Nakadake. Sur le chemin, et une fois sur le sommet également, vous pouvez profiter d'une superbe vue sur le cratère. Malheureusement on ne peut pas voir le lac a l'intérieur du cratère mais la vue en vaut tout de même la peine. Le Takadake est maintenant tout proche et nous pouvons clairement voir notre but. La montée n'est pas des plus facile là non plus mais nous parvenons finalement au sommet a 1592 metre! Comme vous pouvez vous en douter la vue est magnifique. On se rend compte que la ville d'Aso repose dans le cratère de ce qui était un énorme volcan.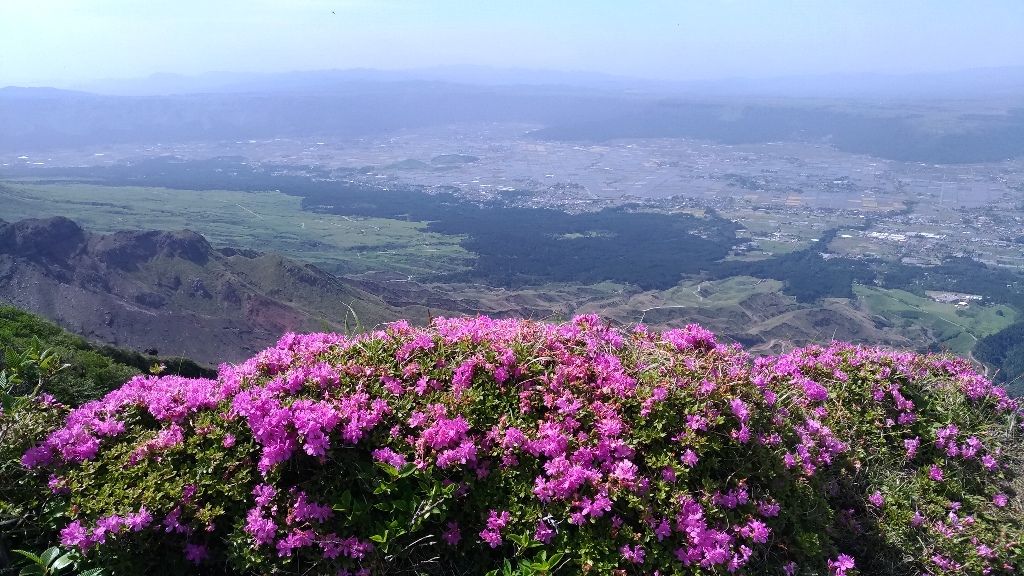 Before coming back we went around the Takadake crater and enjoyed beautiful views on the Nekodake and really enjoy the rhododendrons blooming all over the place. I took too many pictures to put them all on this blog but you may see some in a near future on our instagram account. It took more than five hours to do this hike and even if it wasn't easy all the time, it's definitely worth it. The views are breathtaking and it is the best way to enjoy Mount Aso. I could write much more about this hike but I think the pictures will make a better job than me to describe what I saw. I hope you will be able to enjoy hiking in Aso too and I also hope to see you soon in Aso!
Avant de rentrer, nous avons fait un tour autour du cratère du Takadake et ainsi avons profiter de la vue sur le Nekodake et aussi sur toutes les fleurs aux alentours. J'ai prit bien trop de photos pour pouvoir toutes les partager sur ce blog mais si vous suivez notre compte instagram vous en verrez d'autres dans un futur proche. Il nous a fallu plus de 5 heures pour faire cette randonnée et même si ce n'était pas toujours facile, je peux vous garantir que cela en vaut la peine. Les vues sont magnifiques et c'est pour moi la meilleure façon de profiter du mont Aso. Je pourrais écrire de nombreuses lignes supplémentaires sur cette randonnée mais les photos vous donneront de bien meilleures descriptions. Je vous souhaite donc de pouvoir faire vous meme cette rando et espère ainsi vous voir bientôt sur Aso!
タグ :