Hello everyone !
Bonjour !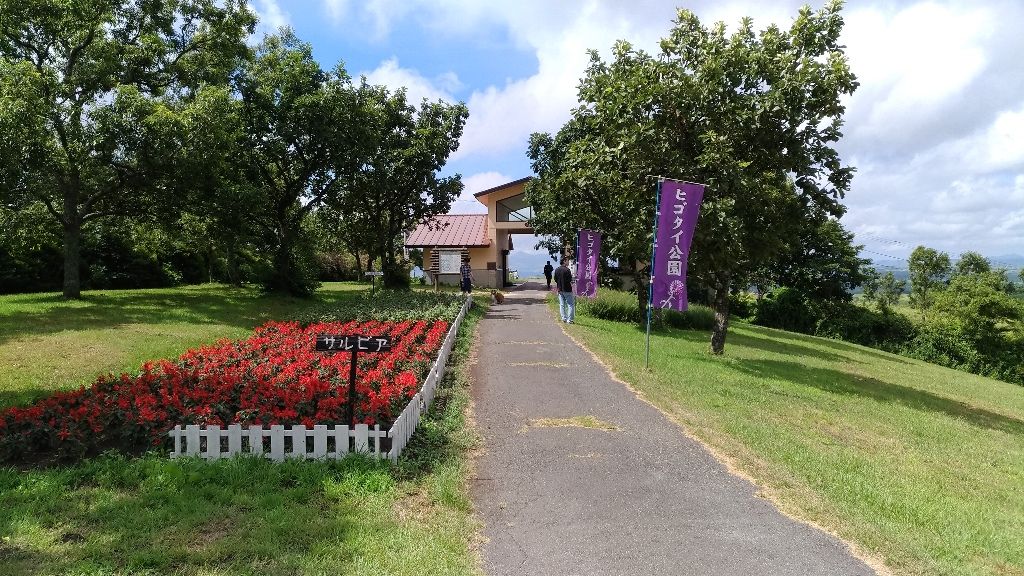 I spent the last two days in Ubuyama, a village situated north of Aso city. In fact it is just between Aso and the Kuju mountains in oita prefecture. I was able to stay there for one night with my wife and daughter in a place called Higotai park campsite village. And that's why we also had the chance to visit this really nice flower park.
J'ai passé ces deux derniers jours à Ubuyama, un village situé au nord de la ville d'Aso. Il se situe entre la ville d'Aso et les montagnes Kuju de la préfecture d'Oita. J'ai donc pu passer une nuit sur place en compagnie de mon épouse et de ma fille dans le camping du parc Higotai. Et c'est ainsi que j'ai aussi eu l'occasion de visiter ce jardin de fleurs.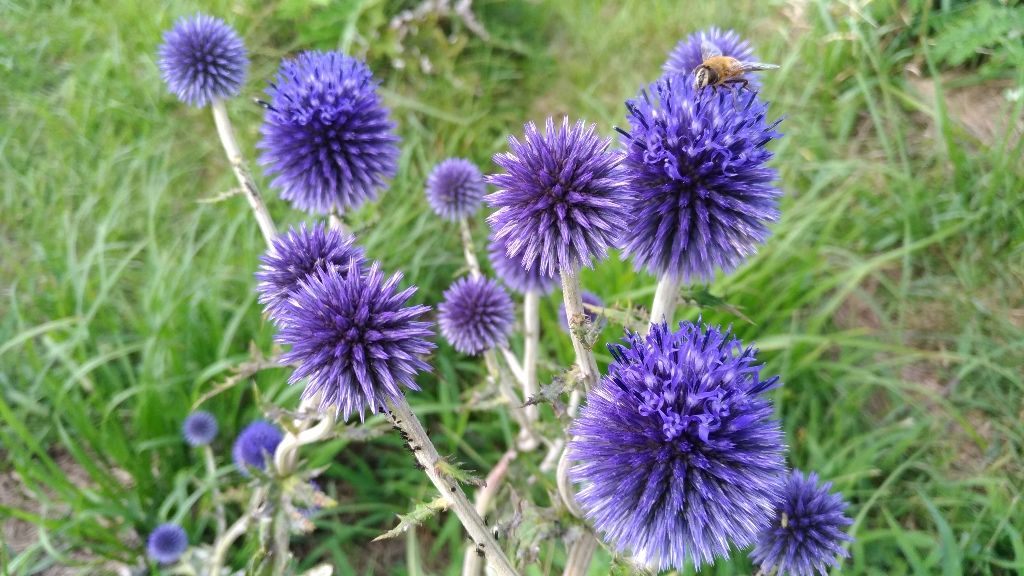 I'm not an expert in flower (far from it to say the truth) so it may be difficult for me to really describe this park. I can say that there is many beautiful flowers there and that the view is beautiful. When you enter the park you can see mount Aso on the horizon! There is many type of flowers there but the one that everyone is coming to see are the flowers called Higotai (echinops setiferus is the only name I was able to find in English). It is quite famous in the area. In fact we even have a omiyage (kind of a souvenir) on sale here at Michi no Eki Aso that is also called Higotai. It is some sweet buns filled with with a blueberry jam, the color being of course a reference of the blue purplish color of these flowers.
Je ne suis pas un expert en fleurs (très loin de là à vrai dire) et il m'est assez difficile de vous décrire ce lieu comme il le faudrait. Je peux néanmoins vous dire qu'il y a un grand nombre de très belles fleurs et que la vue est superbe. Dès l'entrée du parc vous ferez face au mont Aso! Comme l'indique le nom du parc, les visiteurs viennent en priorité pour voir ce que l'on appelle Higotai (Echinops setifer semble être le nom en francais). Et cette plante est d'ailleurs plutôt populaire dans la région. En fait, nous avons en vente à Michi no Eki Aso des boîtes de gâteaux souvenir portant le même nom. Il sont d'ailleurs fourrés d'une sorte de confiture de myrtille dont la couleur bleue mauve rappelle la couleur de ces plantes.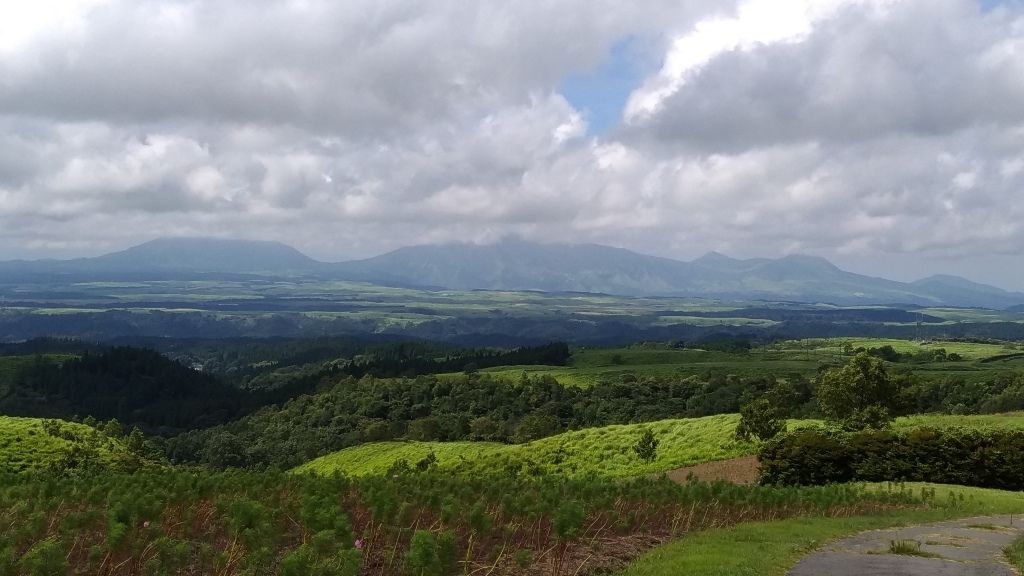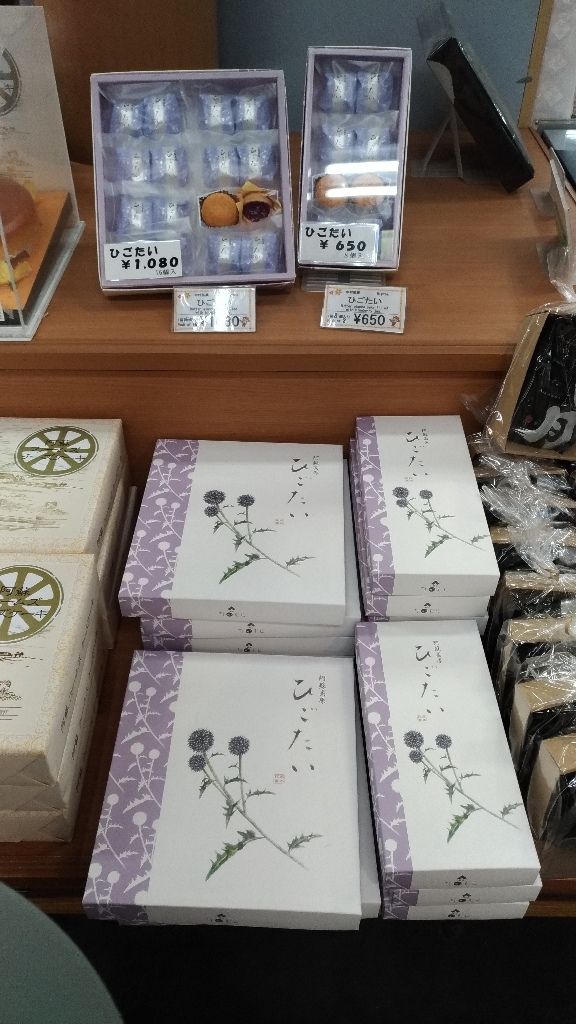 Be aware that it is not that easy to go there. If you don't have a car it may be really difficult to access this place. Even with a car it may be easier if you can use your GPS because many of the road signs are only written in Japanese. The entrance is free if you're staying at the campsite, but it is also possible to only visit the flower park for 300 yen. See you soon in Aso!
Par contre se rendre sur place n'est pas très simple. Sans voiture ce peut être même très compliqué. Meme en voiture je vous conseillerais d'utiliser le GPS car certains panneaux de signalisation sont en japonais uniquement. L'entrée dans le parc est gratuite pour les clients du camping mais il est possible de se rendre uniquement au parc auquel cas il vous en coûtera 300 yen pour la visite. A bientôt sur Aso!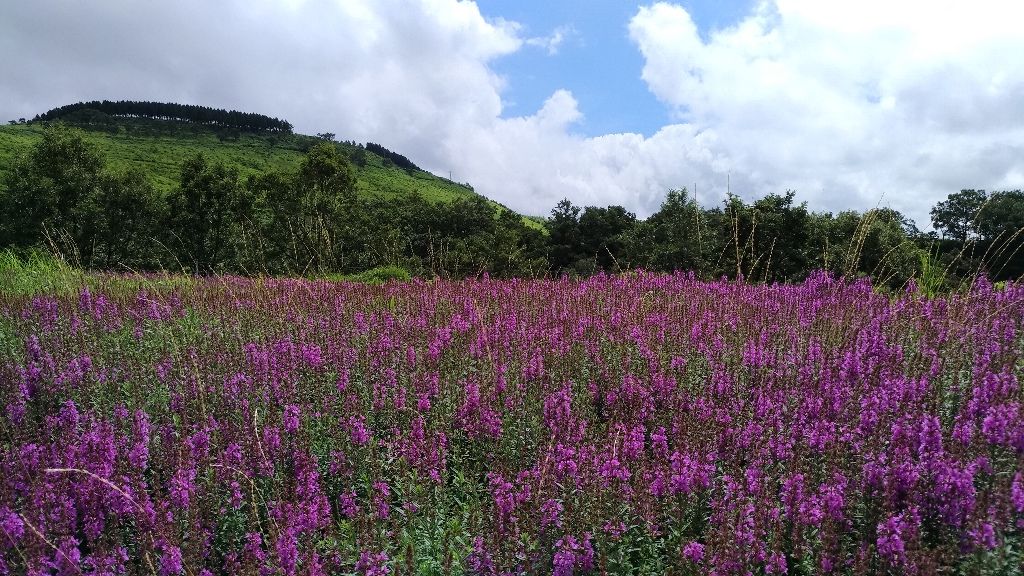 Franck
タグ :