Hello everyone.
Bonjour.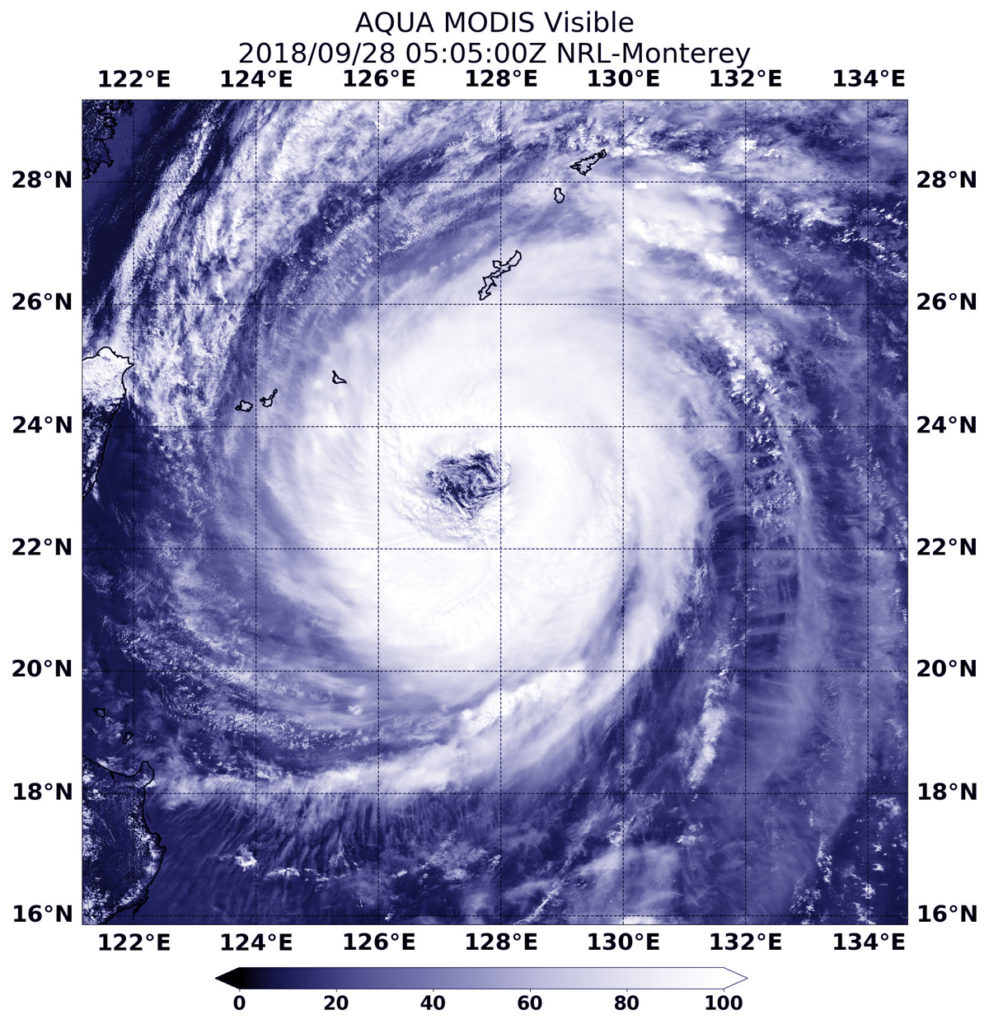 https://blogs.nasa.gov/hurricanes/2018/09/
(NASA hurricane and typhoon updates)
Today, just a short blog entry to let you know that typhoon number 24 also known as Trami is heading towards Japan. It should reach Kyushu island during the night and it will slowly move towards the north of the country during the day of tomorrow. Right now the situation is still okay but it is raining and we can feel the winds getting stronger. We do not recommend you to go hiking on the Takadake today or tomorrow. In addition to the rain, it is quite foggy now on Mount Aso.
Aujourd'hui un court article pour vous faire savoir que le typhon numéro 24 aussi connu sous le nom de Trami se dirige actuellement vers le Japon. Il devrait atteindre l'île de Kyushu dans le courant de la nuit avant de poursuivre lentement sa route vers le nord du pays. Pour le moment la situation est normale à Aso si ce n'est la pluie et le vent qui gagne en puissance. Nous ne recommandons pas la randonnée vers le Takadake que ce soit pour aujourd'hui ou pour demain. En plus de la pluie, il y a beaucoup de brouillard sur le mont Aso.
You can access information in English about the typhoon on the Japan Meteorological Agency website. Right now the typhoon intensity is noted as very strong (forecast for tomorrow). Please follow the link under the image above to get the last updated information. Be especially careful if you're travelling in Miyazaki or Oita prefecture. Anyway, wherever you are in Kyushu you should take all the necessary precautions and prepare for the typhoon to come.
Vous pouvez avoir accès à des informations en anglais concernant ce typhon sur le site internet de la Japan Meteorological Agency. En ce moment l'intensité du typhon est noté "very strong" pour très puissant (prévision pour la journée de demain). Veuillez suivre le lien en dessous de l'image pour les dernières informations mises à jour. Soyez donc très vigilant surtout si vous vous trouvez dans les préfectures de Miyazaki ou de Oita. Quoiqu'il en soit et peu importe où vous vous trouvez sur Kyushu, veuillez prendre toutes les précautions nécessaires et vous préparer à la venue de Trami.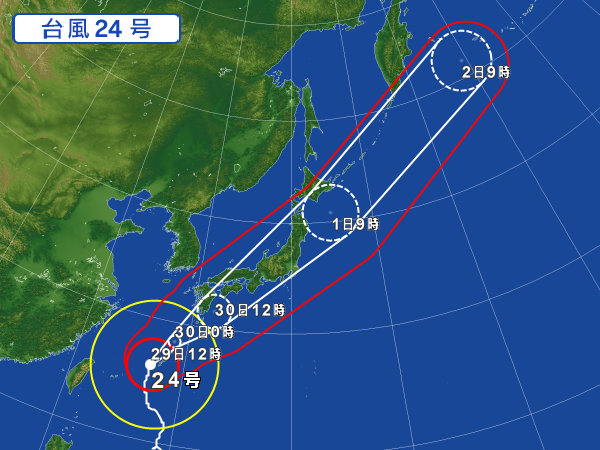 https://typhoon.yahoo.co.jp/weather/jp/typhoon/1824.html
If you have any questions you can of course contact us and do not hesitate to the staff at your accommodation for more details. Take care and see you soon in Aso!
Vous pouvez nous contacter si vous avez la moindre question et surtout n'hésitez pas à vous tenir informé auprès du staff de votre hébergement. Prenez soin de vous et a bientôt sur Aso!

タグ :