Hello everyone!
Bonjour!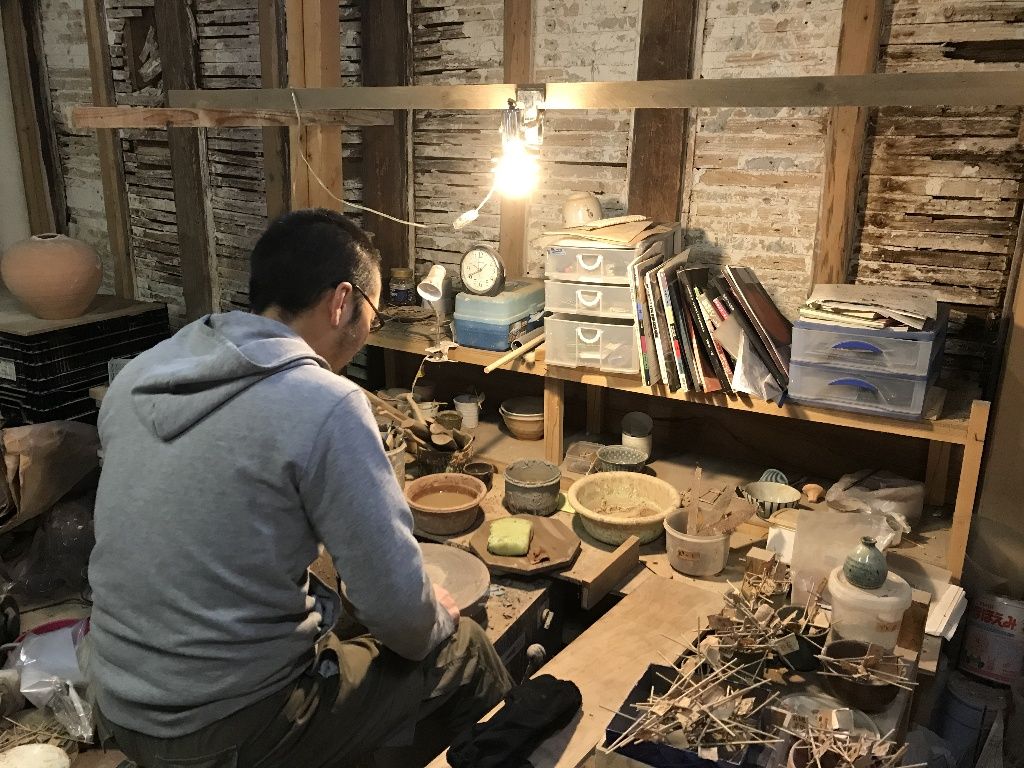 This Monday I had the chance to see a lot of beautiful potteries at Kobo Yu (Atelier Yu). I was also able to speak with the owner and artist Tanaka-san about his work here in Aso.
Ce lundi, j'ai eu la chance de voir de nombreuses poteries au Kobo Yu (ou atelier Yu). J'ai également pu m'entretenir avec Tanaka-san, propriétaire et artiste, sur son travail à Aso.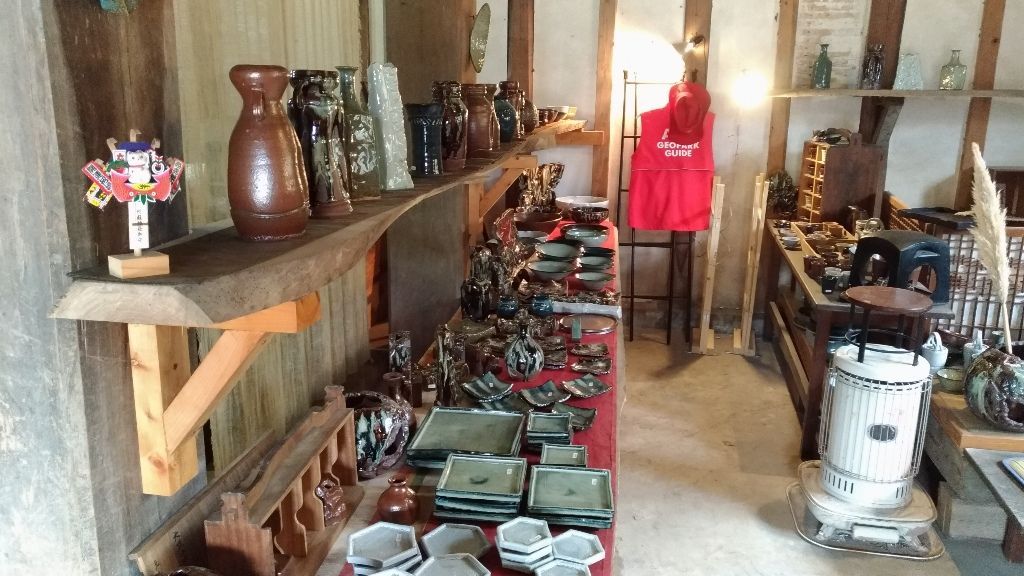 This atelier is situated about 15 minutes away by car from Michi no Eki Aso in Ichinomiya area. It is also possible to go there by foot from Aso Shrine but it takes almost half an hour. To help you find it, it is also just in front of a Japanese restaurant called Fujikawa. The building where Tanaka-san installed his atelier his quite old (from Meiji area) and it fits really well with his work. Inside many potteries, vases, plates and so on are on display. Note that you can buy directly anything you want from there.
L'atelier est situé à environ 15 minutes en voiture de la gare d'Aso, dans le quartier de Ichinomiya. Il est aussi possible de s'y rendre à pied depuis le sanctuaire d'Aso un peu moins d'une demie heure. Pour vous aider a trouver le lieu exact, il est situé juste en face du restaurant japonais Fujikawa. Le bâtiment ou Tanaka-san a installé son atelier est très ancien (époque Meiji) ce qui se mari très bien avec son travail et le style de ses poteries qui sont d'ailleurs en exposition. Il est à noter qu'il est bien entendu possible de les acheter directement sur place.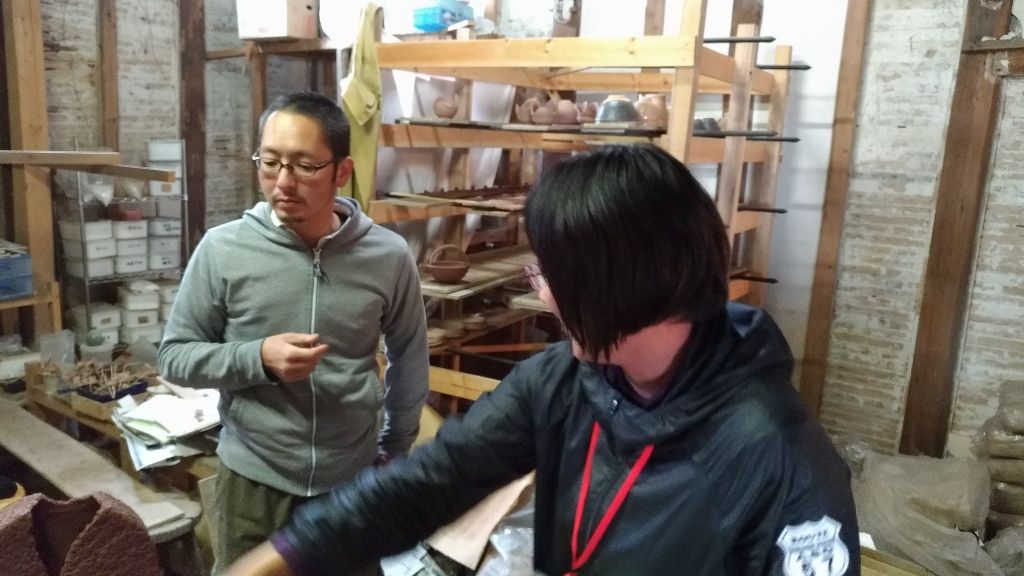 It is also his workplace and that's why there is also large amount of clay and other materials he uses to make these potteries. Note also that all the materials he uses are from Aso. He even uses volcanic ashes from Mount Aso and you can see the result on the picture below on pieces where he used a high concentration of ashes in the gloss paint.
Il s'agit aussi de son lieu de travail et c'est pourquoi il y a aussi de grandes quantités d'argiles et autre matériaux utilisés pour la confection des poteries. Il n'utilise d'ailleurs que des matériaux de la région. Il utilise même des cendres volcaniques du mont Aso et vous pouvez voir le résultat sur la photo suivante ou il a utiliser une large proportion de cendres.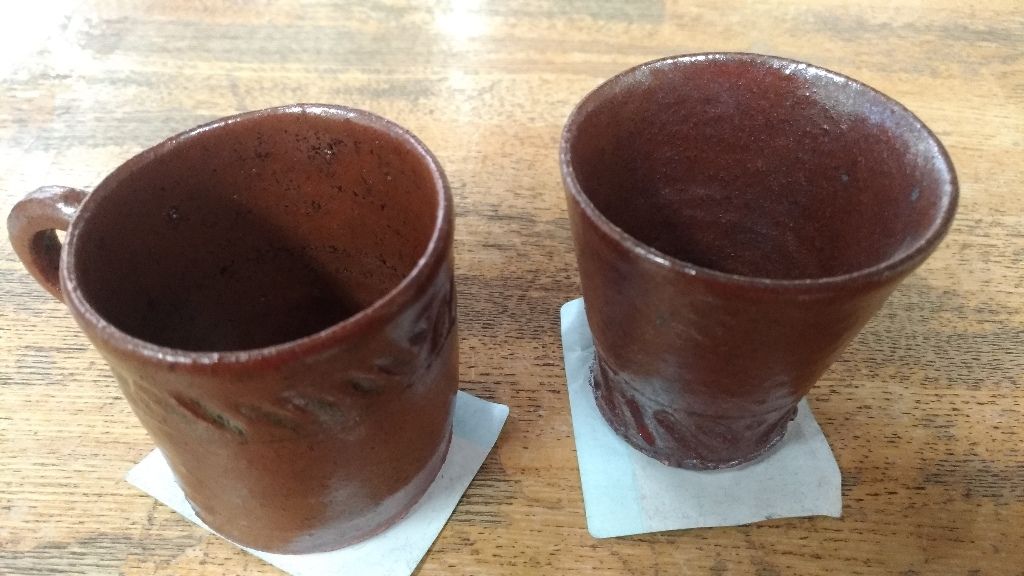 We also talked about his inspirations for his work. Most of it is based on the beautiful nature of Aso. He thinks about a scenery or a peculiar sighting and then recreate it for a pottery without forgetting that at the end his product needs to be functional. He makes also some more art potteries with as an example this reproduction of planet earth and the wall standing next to it that you can see on the following picture. No need to explain the significance as it is pretty self-explanatory and according to Tanaka-san, it is in a way to promote world peace.
Nous avons aussi parlé des différentes inspiration pour ses créations. La plupart venant de la magnifique nature d'Aso. Il pense a un paysage ou une vue particulière et tente de le recréer dans sa poterie sans oublier que son travail se doit aussi d'être fonctionnel. Certaines de ses poteries sont néanmoins plus artistique comme par exemple cette reproduction de la planète terre et ce mur juste à côté sur la photo ci-dessous. Pas besoin d'explications et d'après Tanaka-san il s'agit de promouvoir la paix dans le monde.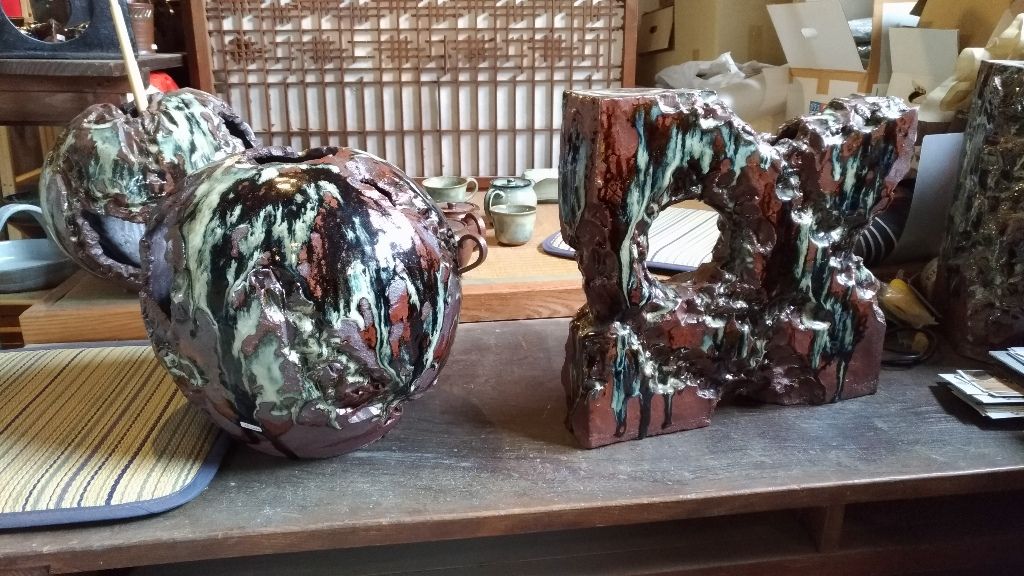 You can find some of his work used in places like Okura-Tei or Coffee and Tea Mizuki. There will be an exposition in Kurokawa Onsen in a place called Space Ten between the 12th and 19th of February next year. Some of his work is also on display here at Michi no Eki Aso and are available for sale. Of course if you have a car the best is to go pay him a visit directly at his atelier. If you need any information on how to get there or anything else please let a message in the comment section or on our English Facebook page. See you soon in Aso!
Il est aussi possible de voir son travail dans quelques lieux d'Aso tel que le cafe Okura ou le Coffee and Tea Mizuki. Une exposition devrait se tenir entre le 12 et le 19 février au Space Ten a Kurokawa onsen. Il est aussi possible de voir et de se procurer certains exemplaires ici même a Michi no Eki Aso. Bien entendu si vous avez un véhicule, le mieux est de se rendre directement à son atelier. Si vous desirez de plus ample informations, n'hesitez pas a poser votre question dans la section commentaires ou sur sur notre page Facebook en anglais. A bientôt sur Aso!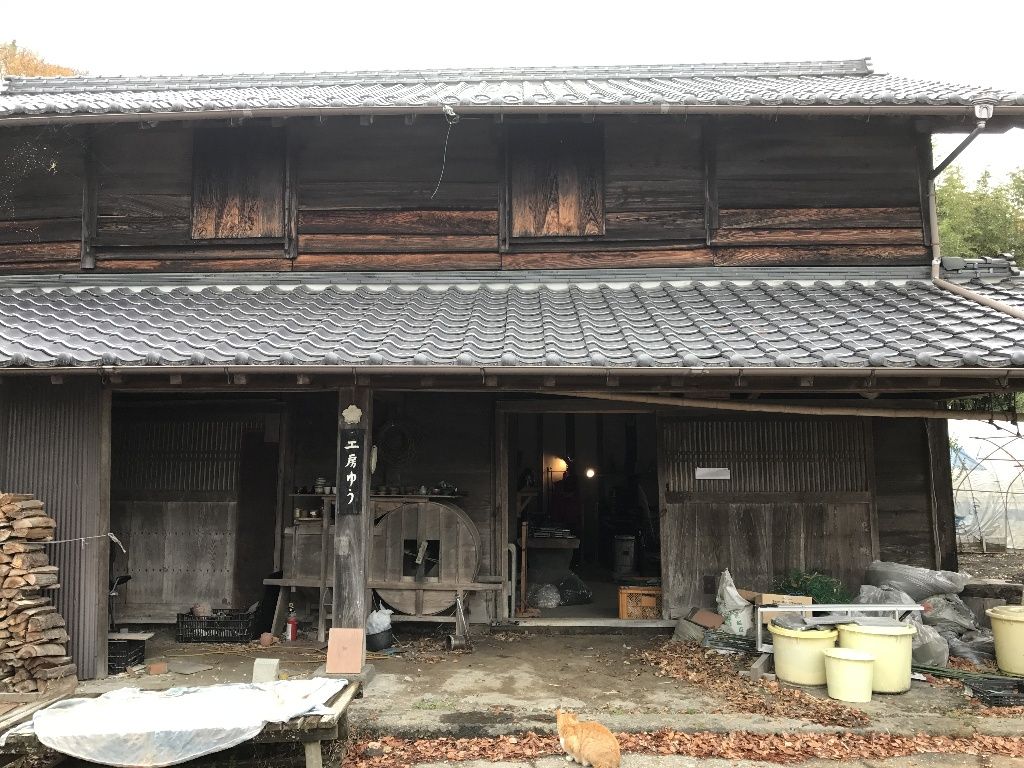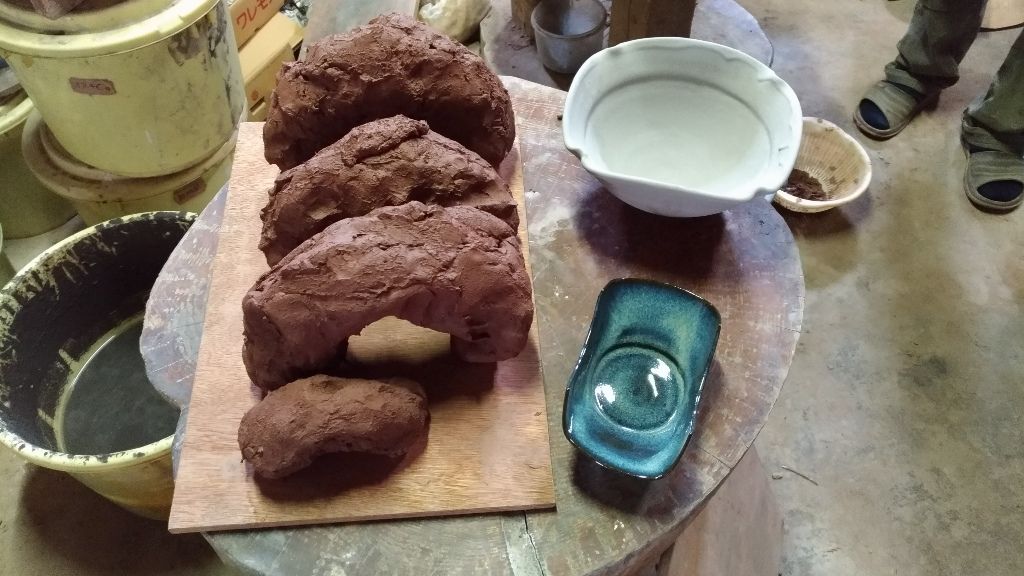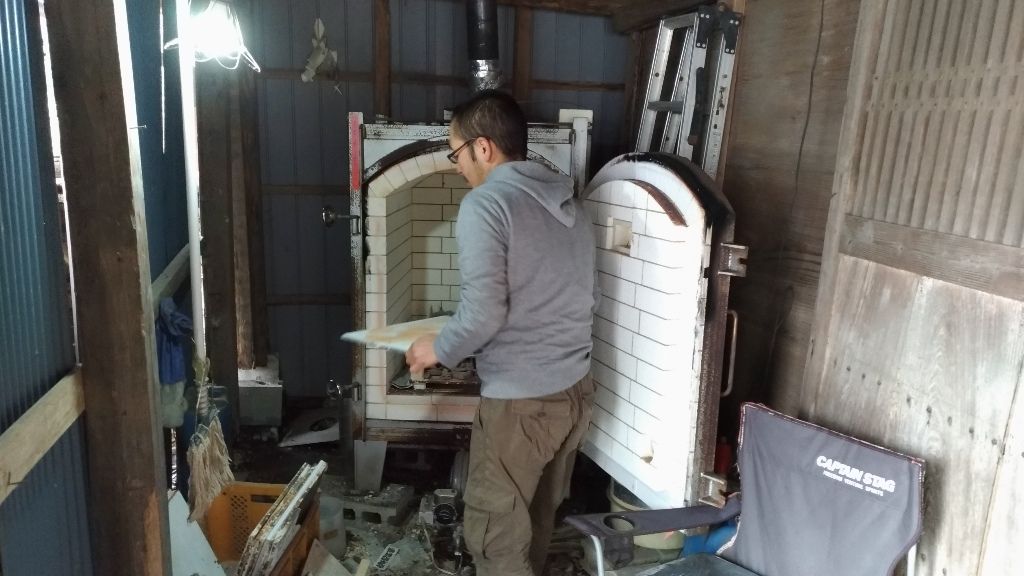 タグ :