Hello everyone!
Bonjour!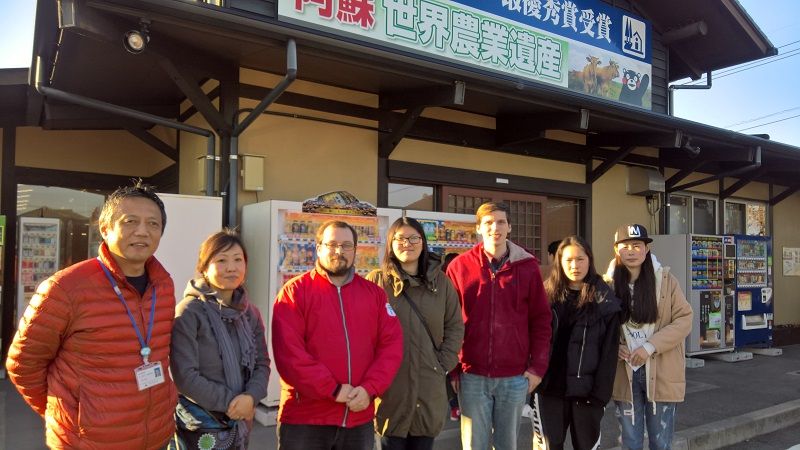 Sorry for the lack of updates recently but I hope I'll be able to write more from now on. Today, a blog entry about an ongoing experiment that I'm a part of. Michi no Eki Aso is now working with locals on developing new products that may please foreign customers. To get a better understanding of the tastes of people coming from many different countries, we organize food taste sessions!
Désolé pour le manque de mises à jour ces derniers temps, mais les articles devraient se faire plus nombreux à l'avenir. Aujourd'hui je vous propose un court article concernant une expérience en cours dont je fais partie. Michi no Eki Aso travaille actuellement en coopérations avec des locaux à la création de nouveaux produits pouvant satisfaire une clientèle venant de pays étrangers. Afin de se faire une meilleure idée des goûts de personnes venant d'un grand nombre de pays très différents, nous organisons des dégustations!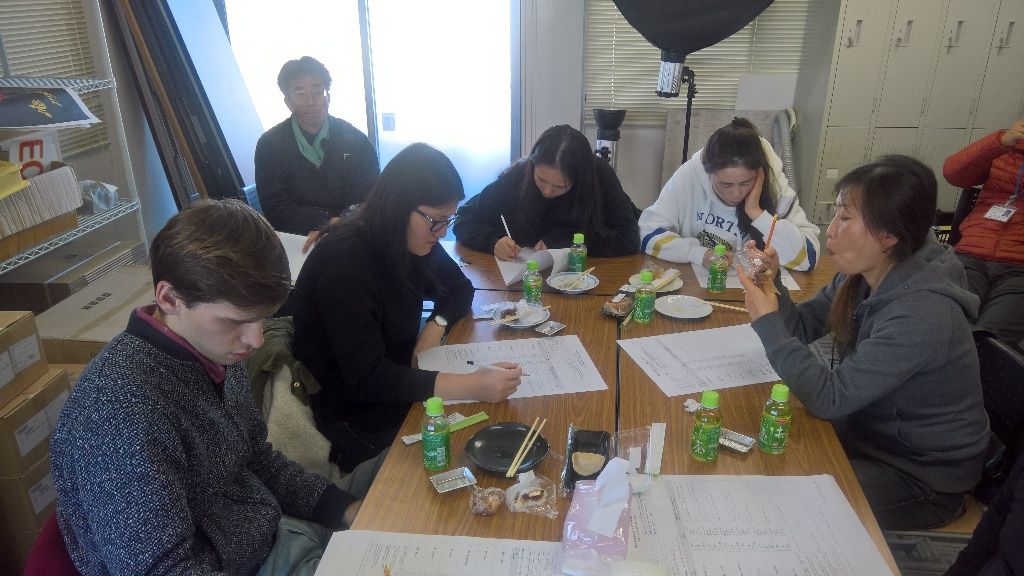 The first one was held in October and we recently met for a third session. As I said in the introduction, we have many customers coming from many different countries. For these sessions, foreigners living in Aso give us their opinion different products. They come from Italia, Canada, United States, China, Korea, the Philippines and in my case from France. You can guess that with this many different people, opinions can differ a lot, but it is still a good way to get an idea of what is good for some and not for others.
La première s'est déroulé au mois d'octobre et nous nous sommes de nouveau réunis pour une troisième dégustation un peu plus tôt durant ce mois de décembre. Comme mentionné dans l'introduction, nous avons de nombreux clients venant d'un peu partout dans le monde. C'est pourquoi pour ces dégustations, sont présents des étrangers vivant sur Aso afin qu'il nous donne leur opinion sur différents produits. Ils viennent d'Italie, du Canada, de Chine, de Corée, des Etats Unis, des Philippines ou dans mon cas de France. Avec des origines si différentes, il n'est pas étonnant de voir des opinions divergentes mais cela reste un bonne occasion de voir qu'est ce qui plaît à qui.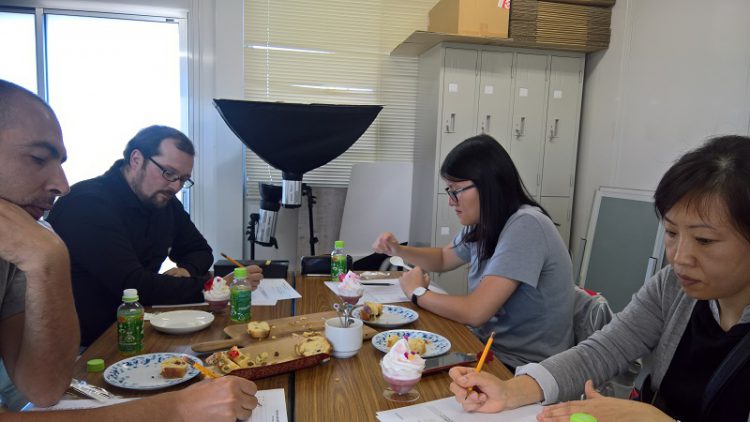 The great thing for me is that I am able to taste many delicious products! Until now, and as you can see on some of the pictures we ate some ice creams, hamburgers, cakes, pudding, gyoza and so on... Some of the participants have also a very good knowledge about cooking as for Stefano our Italian taster. In fact, he is the owner of the guesthouse Sabojji located in Takamori, a beautiful village-town in the south of Aso.
Ces dégustations me permettent de pouvoir goûter de nombreux et délicieux produits! Jusqu'à maintenant nous avons eu le droit a des crèmes glacés, des hamburgers, des gateaux, des gyoza... Certain participants ont d'ailleurs une bonne connaissance de la cuisine comme par exemple Stefano, notre goûteur Italien. Il est d'ailleurs le propriétaire de la guesthouse Saboji située à Takamori, un très beau village dans le sud d'Aso.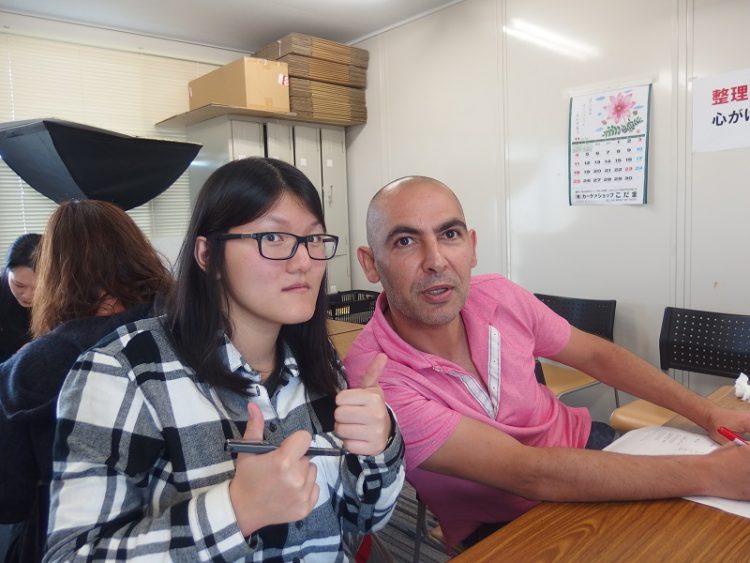 I can't tell you much more about our sessions because every sessions is an opportunity to rediscover a product previously tasted but changed according to the different feedbacks. The next session is planned to happen next month and I can't wait for it! See you soon in Aso!
Je ne peux malheureusement pas vous en dire beaucoup plus car chaque dégustation est l'occasion de redécouvrir un produit précédemment goûté mais changé prenant en compte les différents retours. La prochaine dégustation devrait se tenir le mois prochain et il me tarde déjà d'y être! A bientôt sur Aso!

タグ :