Hello everyone!
Bonjour!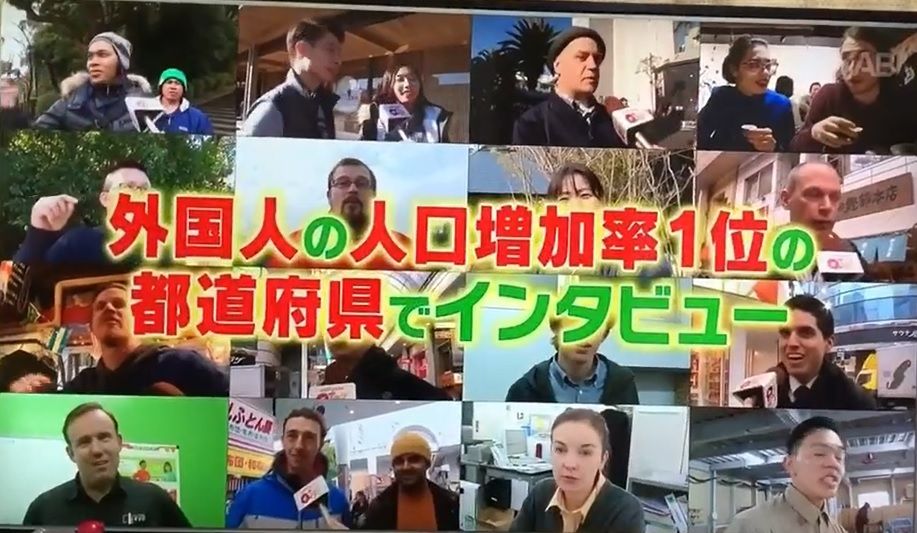 Today, just a short blog entry to let you know that I was on a popular quiz TV yesterday. It is called Qsama!! and it t was broadcasted in all the country. As it is a quiz show I only intervened during a specific question which was "What is the prefecture where the number of foreign resident is increasing the most?". As you can guess the prefecture is Kumamoto and that's why a team from this TV show came earlier this month to make this interview.
Aujourd'hui, un court article pour vous faire savoir que je suis apparu hier soir à la télévision japonaise dans une émission pour le moins populaire. Cette émission se nomme Qsama (Q pour quiz) et elle est diffusée à travers tout le pays. Je ne suis intervenu que pour une question bien spécifique et qui était: Quelle est la préfecture ou le nombre de résidents étrangers augmente le plus?. Comme vous pouvez vous en douter, il s'agit de Kumamoto et c'est pourquoi une équipe de Qsama est venu plus tôt ce mois pour faire cette interview.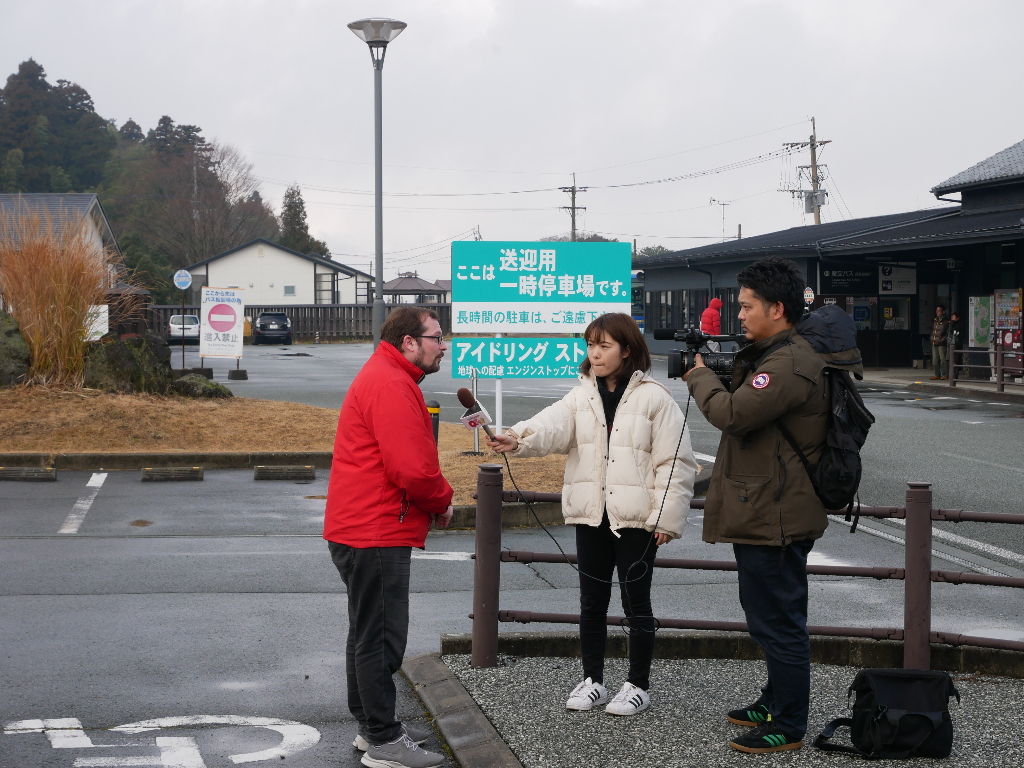 I was only on air for a very short time but it is enough I think to make people want to come to Aso. The footage of Mount Aso they use was quiet beautiful even if very short too. I was surprised to see that Kumamoto is the prefecture where the number of foreign residents is increasing the most but I guess it can be explain by the fact that we weren't that much living here at first.
Je n'étais à l'écran que pendant un court instant mais j'espère que ce fut suffisant pour donner envie à certains de venir à Aso. Les images du mont Aso qu'ils ont utilisé était d'ailleurs magnifique bien que peu nombreuses. J'ai vraiment était surpris d'apprendre que la préfecture de Kumamoto est aussi attractive pour les étrangers désirant s'installer au Japon, mais je suppose que leur faible nombre au départ peut aussi expliquer cette augmentation.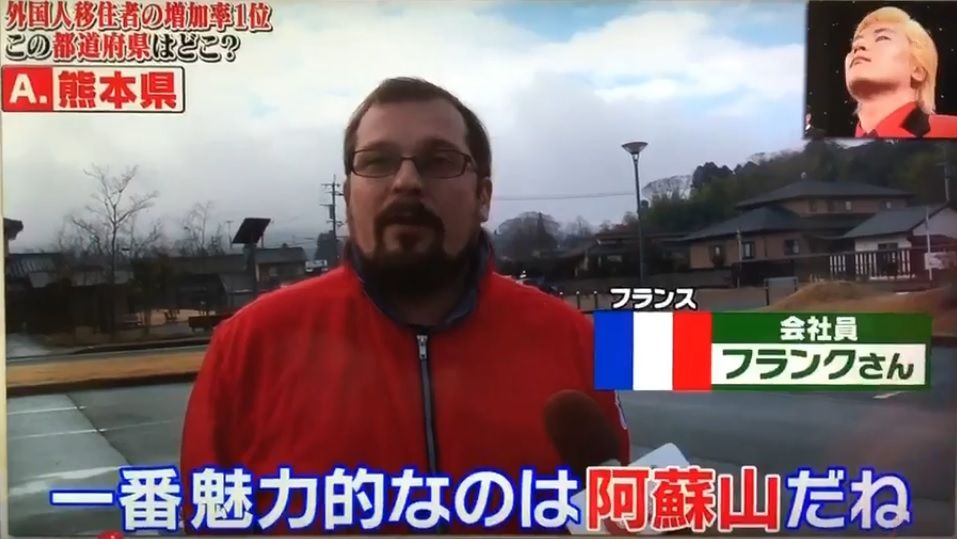 This morning, many colleagues and even Japanese tourists recognized me from yesterday's show, so I guess it is really popular here (I don't watch TV that much myself). Finally I just hope that the number of tourists coming to visit Aso will increase too! See you soon in Aso!
Ce matin, de nombreux collègues ainsi que certains visiteurs m'ont reconnu après ce passage à la télévision. Je suppose que cette émission est vraiment populaire (je ne regarde pas beaucoup la télévision moi même). Pour finir, j'espère juste pouvoir aussi constater l'augmentation du nombre de touriste venant à Aso!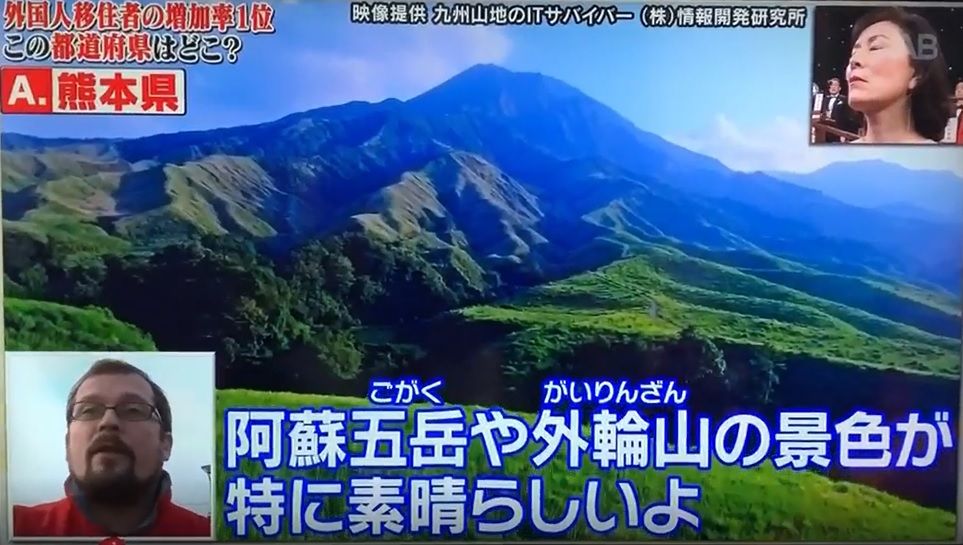 Franck
タグ :